Hello World - Morning shoutouts, brain Teasers, Words of motivation and more to kickstart your day - 20/10/2021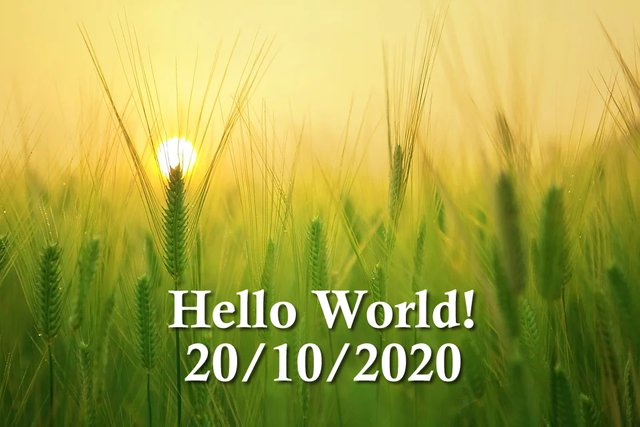 Introduction
Goodmorning friends and welcome to another day, another opportunity to be grateful for the gift of life. That is why we do the Hello World morning show. We want to show our friends that we are alive and kicking. Despite all the challenges that life brings to us, we show gratitude for the life we live each day. So wake up and share with friends your happiness today and find the right motivation to face today.

Hello World - Remember how we do it?
We start exactly by 5.30am here on the comment section of this post. We share things that will inspire others. We also share stories and any other experiences. We hope to be inspired and inspire others too.
We encourage all to join this live discussion and build others up. We want to know how our friends are doing and stimulate them to face the day with lots of positive energy. We thank you in advance for supporting the show and we hope it will have some impact as you go out for your activities today.

Lets talk about odd dreams
Sometimes we see ourselves doing impossible things in our dreams. For example we could be flying without wings, counting bundles of dollars, living inside the moon, or touring Dubai. When we wake up and discover its a dream, we feel sad. So share with us some of your dreams that you wished came through. Have you dreamt of Steemit? Share with us too
What are your oddest dreams?

Conclusion
We will send prizes at least 0.5 Steem or more to participants at our discretion. We will reward those that try to engage more especially in the first part of the project which involves interacting through the comment section. We want to see participants make useful contributions through replying others. We also want to see more activity on Telegram each morning.



Subscribe:::Discord.
:::Telegram :::join trail