CONTEST ANNOUNCEMENT #1 BY @NGOENYI STRICTLY FOR THE CITIES I AM CORDINATING||TOPIC: I WANT TO KNOW YOUR CITY|| 30 LIQUID STEEM UP FOR GRAB FOR THE 1ST 30 PATICIPANTS AND TRON AS CONSOLATION PRIZES FOR OTHERS
INTRODUCTION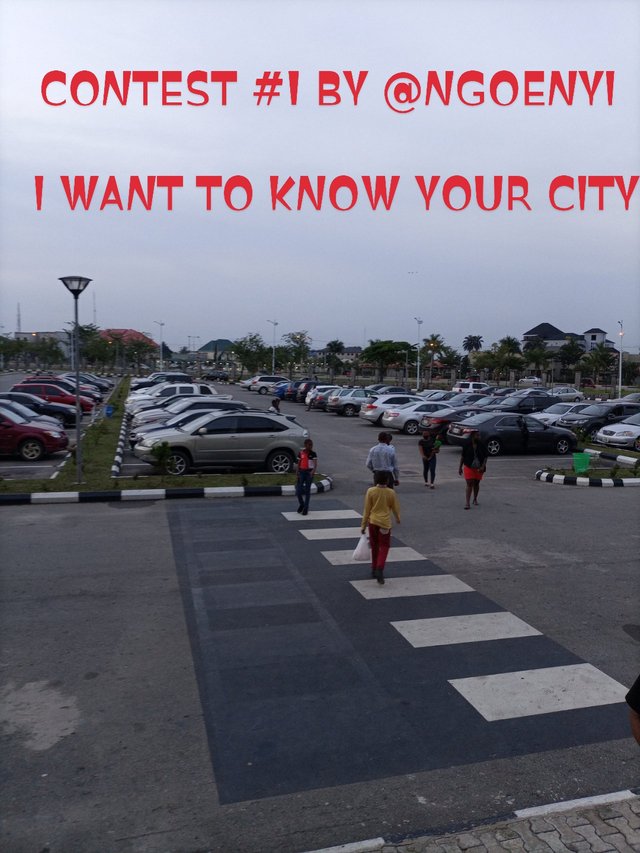 Hello dear friends and fellow steemians in Uyo and all the cities I am cordinating, it is am amazing thing that we are together despite being in different cities.
Being the steemalive city cordinator for Uyo city and other cities in Nigeria that do not have cordinators at present, I want to help all of us to be active in steemit and steemalive community. One of my duties is to help you all to be active and contests like this will serve the purpose. We are already having good conversations in the telegram and whatsapp groups I have created for us. So if you have not joined us and you are in the cities I cordinate, please join in the links above.
We are also doing great with the zoom video conferencing we do have every Saturday. Please always join us. Having known you in these ways. I want to know about the city you reside in.
Today, I will announce my first contest in the steemit ecosystem for my people. Our cities are different, so getting to know your cities well is a good start. So what topic have I chosen for my first contest?
CONTEST TOPIC:
I WANT TO KNOW YOUR CITY
In this contest, I will like to learn more about the city you are currently residing. The name, how you found yourself there, how soon you will leave the city, if you will like to leave or remain in the city if you are allowed to choose, the busiest bus terminal and so on. I want you to explain all I need to know in case I want to visit.
You need to cover the following topics and any other one that can help me make my decision whether to come stay in your city or not.
Contest tips:
Tell us the name of your city

How did you find yourself in that city

Do you intend to leave the city soon

If you are given the choice, will you like to leave the city

Tell us the busiest buss terminal in your city in case a tourist want to visit

Tell us the biggest market in your city

Tell us about the hotel in your city you will advise a tourist to stay in your city
CONTEST RULES
Please follow the rules below when participating in this contest, it is very important:
❌❌❌Plagiarism is highly prohibited, therefore, don't try it. Learn about it by completing your achievement 3 in the @newcomers community by @cryptokannon. Any trace of this urgly threat will disqualify your entry

Use original pictures or source them properly

Minimum of 300 words is ok. Be detailed.

Use as many pictures that can help me know your city

Be creative in your writing. Applying markdown will be helpful

This contest is just for the cities under @ngoenyi, others are not allowed to participate

Only share your post in @steemalive community and subscribe to it.

Use the following tags to help me find your post easily
#ngoenyi-uyocitynothers, #steemalive, #contest and any other tags

Your post must be #steemexclusive and only

Tag me in your post so that I can get to know quickly

Drop your link at the comment section of this post.

upvote and resteem this post

To help build your steem power, please power your post to 100%

This contest will end when the contest post pays out
Who wins in this contest?
The first 30 entries will win one steem each

Others will get 1 Trx each for their participation.
So there must be something you will take home with by participating. Invite your friends in the same city to join this contest.
I wish you all happy participation!
Cc: @steemalive
@focusnow

This is my introductorypost here


Subscribe:::Discord.
:::Whatsapp :::join trail :::Steemalive Website