Lyric Poetry Contest 34th Edition - Prompt: Orange
Dear friends
Thank you for visiting my blog.
The 33th edition of the Lyric Poetry Contest has had 6 participants who have delighted us with their prose on a subject as significant as "passion fruit (parchita)". We have had the outstanding support of the #Team-CCC, the @emeeseese team, the #TalentClub team as well the support of @steembasicincome.
Next, I will introduce the participants and winners of the 33th edition and then the call for participation in the 34th edition.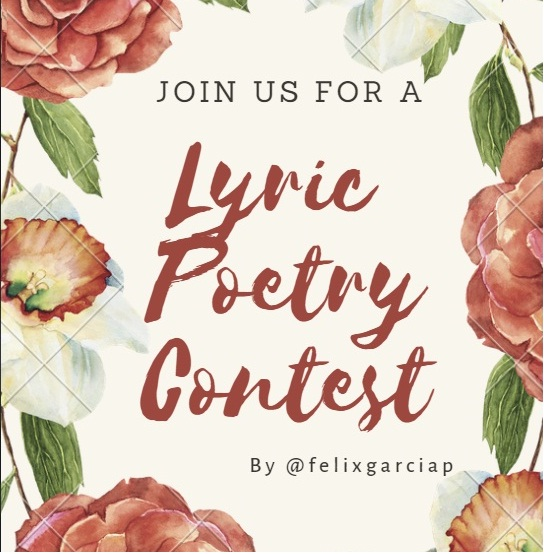 [Image design by @felixgarciap with canva.com]
Results 33th edition
Today I am pleased to announce the winners 33th edition of the lyric poetry contest with the prompt Passion fruit.
This is a participation of the winners:
2 SBI, 0.3 STEEM and 100 Talent Token / Her poetry: Fruta de la pasión
1 SBI, 0.25 STEEM and 50 Talent Token / Her poetry: Some passion.
* Special recognition
A special recognition for @diosarich, @mariela53, @jakim7 and @marcybetancourt who with their prose have given strength to the contest, to them my thanks and the assignment of 0.1 STEEM and 25 Talent Club Token.
Awards
Prizes will be delivered in the next 48 hours.
34th Edition - Prompt: Orange
Lirica poetry has a window of expression here this platform that is steemit, here I present the 34th edition of the contest with the theme "orange" fruit by all known which has invaluable benefits for our health and for our loved ones.
In the last editions, "strawberries", "lemons", "passion fruit" have been chosen as the theme, having received interesting contributions to the dissemination of their goodness taking into account the values of sentiment.
We are in a time of turbulence, economic and social changes, so it is convenient to focus our attention on nature, our family, take care of health, improving the immune system in order to prevent problems such as diseases, viruses, bacteria, incorporating into our daily diet. fruits and vegetables that support our health.
The theme that I have selected for this week is to include in this new lyric poetry challenge an emblematic fruit such as orange (naranja).
I hope to have this call with your participation, thanking again for your friendship and commitment.
Here I place the contest rules.
Competition rules
Only one poetry is allowed, you must write a post using your own images or that are public domain related to your poetry
Reply below with your poetry. Deadine: 11:59 pm UTC, March 29, 2020.
That's it! But...
Also, post your entry on your own blog! Mention @felixgarciap and I'll give you an upvote and resteem your post.
And, collect a bonus point for each person you tag in your contest entry. More players, more prizes, more fun!
Languages: English /Spanish
Awards
Winner gets: 2 SBI
One free resteem from me for any post. (You choose the post. There's no time limit but I reserve the right to refuse resteem any post I consider offensive or indecent -- I'll simply ask you for a different, non-offensive post.)
One Runner-up gets: 1 SBI
One free resteem from me for any post. (You choose the post. There's no time limit but I reserve the right to refuse to resteem any post I consider offensive or indecent -- I'll simply ask you for a different, non-offensive post.)
How I Will Select the Winner
Within 3 days after the deadline, I will read all entries and choose a winner, runner-up and special recognition. While I'll take upvotes into consideration, my selection will reflect my personal preference based on the entries you submit.
Invitation
I am pleased to invite my friends @simonjay, @vdux, @antoniarhuiz, @marybellrg, @charjaim, @inspiracion, @doctorlibro, @rosanita, @janettyanez, @javert68justice, @aremontilla, @lanzjoseg, @javiermontilla, @delvapin, @aremontilla, @darkfemme, @josegilberto, @salvao, @zeleiracordero, @adncabrera, @hernan27 @lecumberre, @naylet, @mllg, @oacevedo, @isauris, @aurodivys, @maparari, @botefarm, @gaby-crb, @jadms2k18, @aplausos, @evagavilan, @johannfrare, @issymarie, @yohanys, @ntowl, @owasco, @avellana, @wakeupkitty, @marblely, @olivia08, @cloudblade, @jakim7, @hljott @gingbabida @fitinfunfood @fredkese @chris-the-batman @mgaft1 @hashzone91 @gertu @joeyarnoldvn @cloudblade @myjob @nathyortiz @daysiselena @theresa16 @olivia08 @aaliyahholt @celinavisaez @dulce160 @jurich60 @wendyth16 @lanzjoseg @josyweed @botefarm @putu300 @saulos @tya.saputry @wongbraling @metzli @daysiselena @sarimanok @kgwork @redheadpei @wakeupkitty @wakeupkitty.pal @putu300 @victoriaxl @angelro @oscarina @yasny @mers @marianis @robinsonr810 @sarimanok @diosarich @ahmanik47 @sacra97
@betzaelcorvo @malvyconejero @zhanavic69 @evagavilan @antoniarhuiz
@yujomar @mllg @lisfabian @renataborea, @giocondina, @kismar and @sincroniadivina.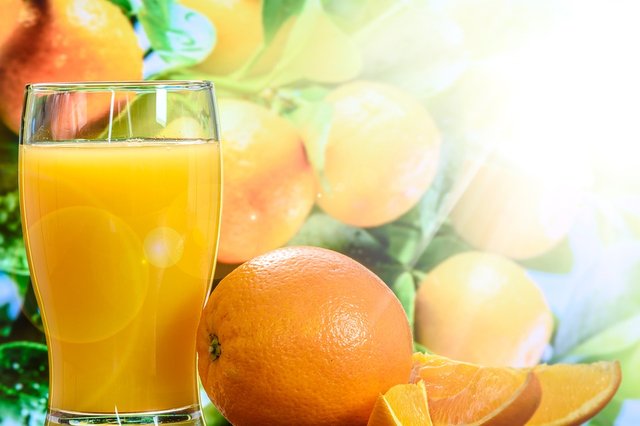 Source
I have to emphasize that from now on we can use the #ccc tag to promote the literary creations that we present for the contest, an exception has been made by them since their rules establish that the length of the contributions must have an extension of +200 words or failing three original photographs. Also make a mention of them at the end of the article.
Steem Basic Income is a social experiment to bring a basic income to as many Steemians as possible. Members join by sponsoring others into the program. Steem Basic Income is delivered through providing regular upvotes to member content. Frequently Asked Questions.
Waiting for your upvotes , comments and resteem.
Note: If you want your publication to be visible and recommended by @team-ccc and @club12 take the freedom to include them.