Curation Report TEAM FREESTYLE, Third week
Greetings Steemit community we bring the third healing report of the FREESTYLE team, a week that ends with another good experience. Already the team much more organized without any problems along the way.
A third week that continues to be of exploration on the platform, learning and discovery, with regret, eyes and heart open to continue doing our work from the organic in this fourth week of curation ...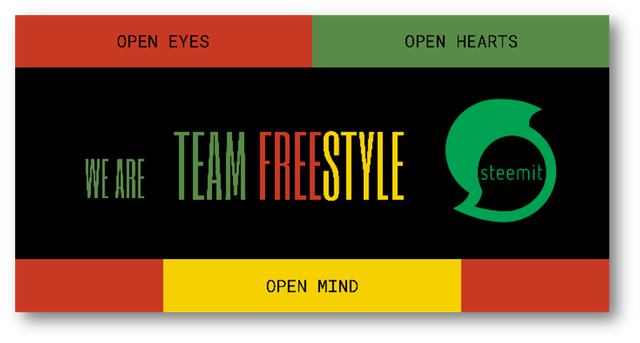 Edited in Canva by the team
The simplified results of this week's work are shown below:

There are many users who post and do not adhere to the rules so far proposed by Steemitblog (clubs, steemexclusive), but there are still the majority who do adhere to them.

Generally, the highest quality publications are usually found within communities, most likely due to the same community requirements that help users to improve.

Of the publications reviewed by the team this week, we found no plagiarism.

Curation of publications in different languages is performed, but the dominance of the English language is evident in these publications.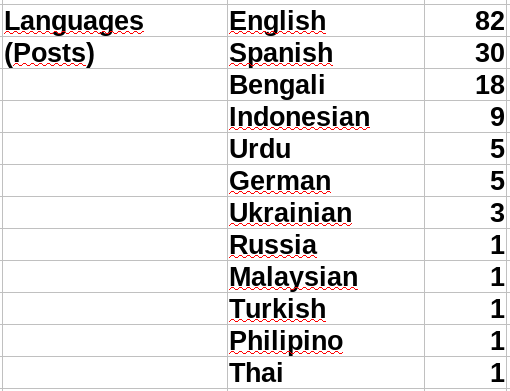 This week's selected posts
Curator: @ridwant
Account: @mosarofhosen
No Club
Reason:
The author tells the love story of a young man named Sajeev with a girl. Although the writing is not perfect for a novel, we believe that the story is not a fabrication, but a fact, and was written based on the situation at hand. The author has also published a continuation of this interesting story a few days ago.

Curator: @josevas217
Account: @yurche
No club / No steemexclusive
Virtual tour No 23. Monrepo park of Vyborg-3. Виртуальное путешествие № 23. Парк Монрепо в Выборге-3
Reason: I like this publication because it is a good way to show a natural space that anyone can capture just by using a little imagination. It gives a nice variation and dynamics to the publications.
I like the naturalness that the author presents through good photographs.

Curator: @wase1234
Account:@zhanavic69
Tu opinión Importa/Semana #14/El Divorcio.
Reason: This is a post that one won't see on a regular basis on steemit. This writer tells us about her thoughts on the idea of divorce. She narrates us her experience and how she feels about her divorce in recent times. The seeming truth and reality of this post makes it stand out for me. For a bonus, the post is also well engaged and well written.

Curator: @weisser-rabe
Account: @orjimart
How God saved my life of Bus Crash
Reason: This post is not like my favourites usually: it's not technically super brilliant or covers some exotic topic I have no idea about. No, here we read a deeply human post, written by a young man who is grateful for having survived a serious bus accident. Who transforms this gratitude into appreciation for life itself and for every single day...

Curator: @yousafharoonkhan
Account: @nadiawazeer
club:100
[urdu/eng] #club100 My Today diary || 18-09-2022 || Visiting the graves of ancestors, beautiful day and me
Reason : I read a lot of post during curation and then I have chose this post for this week's best post. In it Rahter has written all the activities from morning to evening in a very beautiful way. Rahter has also used images well along with his writing and has created and published his post in an excellent manner. This post is an excellent journal post in all respects. Morning hours, daytime hours, trip to the hospital and meeting with the doctor, the trip to the graveyard are all beautifully written by Rahter. I think this is an excellent post.
Without further ado, good weekend to all.