STEEM INVESTING AND POWER UP | Increased Power Up due to Trend and Popularity #club5050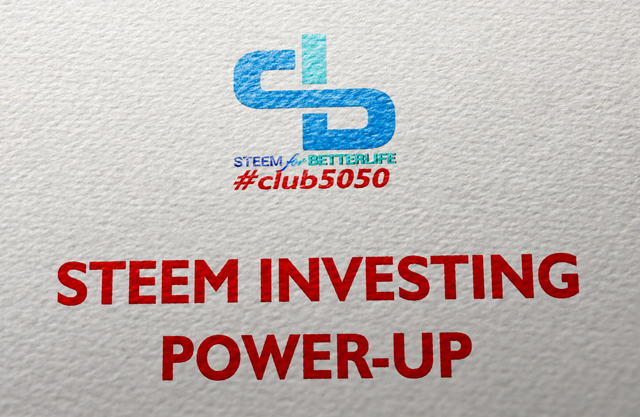 In the last 2 weeks the growth in the value of Power Up continues to grow significantly from users of the steemit platform, this is certainly influenced by the support of the Steemit Team by releasing its post on support and the #club5050 campaign as part of the community support program in November this year. This positive trend should continue to grow to improve and maintain the steem economy for the better.
In this published regular post about Steem Investing and Power Up, I will show 3 columns on the platform's internal market, including Buy Orders with a red column, Sell Orders in green and next to a blue one that describes Trade History.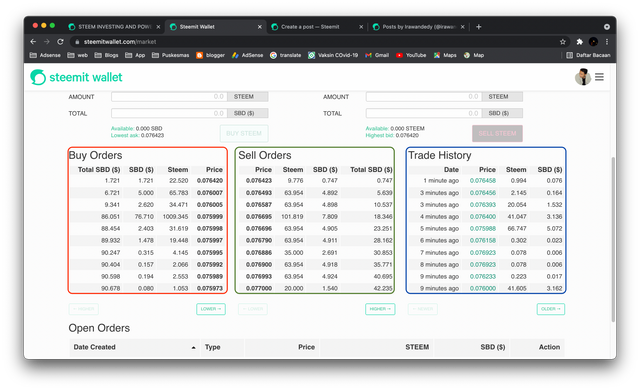 I have installed SBD exchange on 2021-10-23 16:49:21 for $0.075999, but it has not been converted to steem. The high demand for STEEM for SBD makes buyers have to wait a long time or have to buy at a higher price.

Based on the data I got from https://steemworld.org, from October 13 to 24 this month, the number of Power Ups performed was 679,716,973 STEEM. This shows the influence of the hashtag club5050 has a very large impact on users to motivate them to Power Up 50% of the curation they earn.

Power Up above 5000 STEEM
In the table below I show 12 accounts with Power-Ups above 5000 STEEM from the 13th to the 24th of October 2021, a total of 101,122,201 STEEM from them.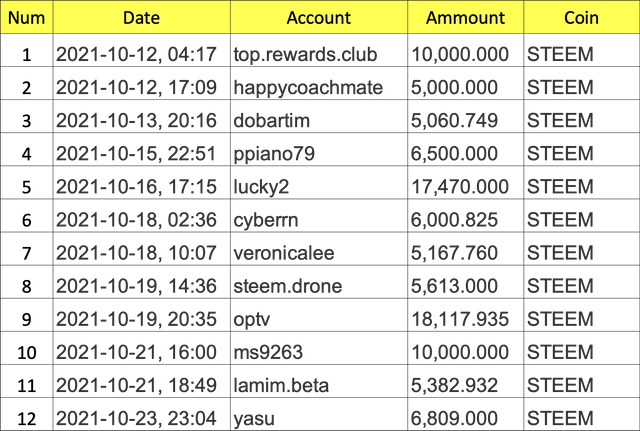 On this occasion, I will also display trending posts in the use of hashtags that are currently trending, pay attention to the table below.
Hopefully, they can inspire other users to drive STEEM economic growth through Power Up and Investment.