Prize Pool has been increased! - Thanks for all donations [TOTAL 150 STEEM in Prizes]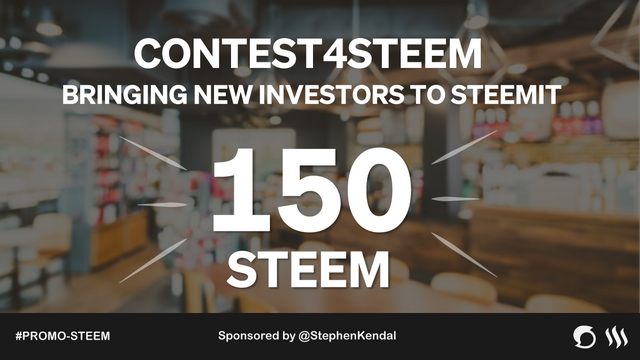 This contest is sponsored by @stephenkendal
Check the complete contest here

Bringing new investors to Steemit
The main objective of this contest will be to promote Steem and Steemit in potential businesses in your community so that they can accept payments in STEEM, explain to them how to open an account in Steemit, how they can receive payments for their products or services sold and their benefits.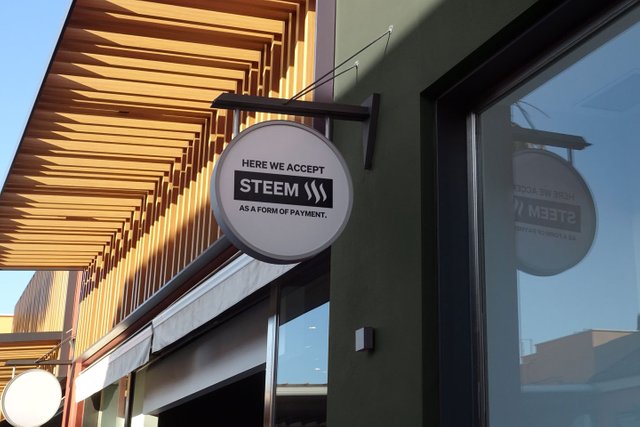 For your participation to be valid, take into account the following.
The company
The business must Register in Steemit.
The business must make the presentation of the business including photos of the premises and mention the user who has added it to Steemit as a Steem investor.
The business must post on social media or make a public announcement (for example, a sticker, billboard, etc.) that it accepts payments on Steem.
Promoter
Write a brief summary of each business.
Add photos of the announcements each business has made about accepting payments on Steem to your post.
You can edit the post as you bring in more businesses that want to invest in STEEM, until the end of the contest.
Mention the username of the company registered in steemit.
Rules
The title of the post should be:
Contest4Steem | Bringing new investors to Steemit by @YOURUSER
Post to the community 'PromoSteem 📣'
Tags: #contest #contest4steem #promo-steem #steemexclusive
Entries only in English.
Share the post on social medias.
Copy the link of your entry in the comments of this contest.
100% original content. Plagiarism is not accepted.
Aspects to evaluate
Number of registered companies or businesses.
Impact that a business may have on consumers.
Compliance with the rules.

I will donate 20 STEEM to the 100 STEEM that have been sponsored by @stephenkendal.
Total in prizes: 150 STEEM
| 1st place | 2nd place | 3rd place |
| --- | --- | --- |
| 53 STEEM | 36 STEEM | 22 STEEM |
| 4th place | 5th place | 6th place |
| --- | --- | --- |
| 18 STEEM | 12 STEEM | 9 STEEM |
---
---
Contest ending
The contest will end on June 1st at 12:00 pm (UTC VZLA) and the winners will be announced two days later to have enough time to evaluate all entries.
---
---
Competition jury
---
---
Steem on! 🚀