CONTEST "Photo hunt!": Week #13 - Contrasts!
Hello friends! This is the 13th (!!!) photo hunt takes place in our community. For such a beautiful figure, the theme should be appropriate: happy for some and mystical for others.
In life we are constantly accompanied by contrasts: day and night, light and darkness, sun and moon, fire and water. There are many contrasts, it can take a long time to list. This is the theme where your imagination can manifest itself in all its glory! The competition, as before, accepts unique photographs taken by you and not previously published anywhere.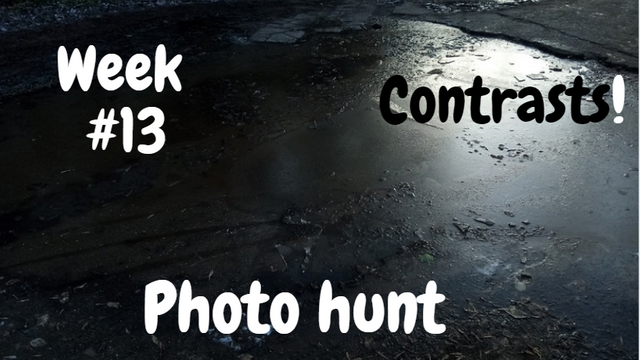 Dates: 10.11. - 17.11.
The basic rules remain the same:
Post a photo in our community.
Provide a payment of 10% for @steemit-family (please check this point before posting).
Add a brief description of when and where the photo was taken, who is depicted on it (only your own words).
Put tag #photohunt and tag of your country (if you are in #Club5050, indicate the tag #club5050).
Invite two of your friends to participate in the contest via @ (!!!)
Post the main picture and a link to your post in the comments (do not forget to attach the main photo to the link).
You can use one or more photos, but there can only be one post!
The authors of the five best works will receive 3 steem each. We will sum up the results after November 17 (November 18 оr 19)!
All inspiration and successful photo hunt!