steemhealthcare community comment contest|| HOW YOU PLAN TO PROMOTE STEEM IN YOUR LOCALITY||10th June 2021.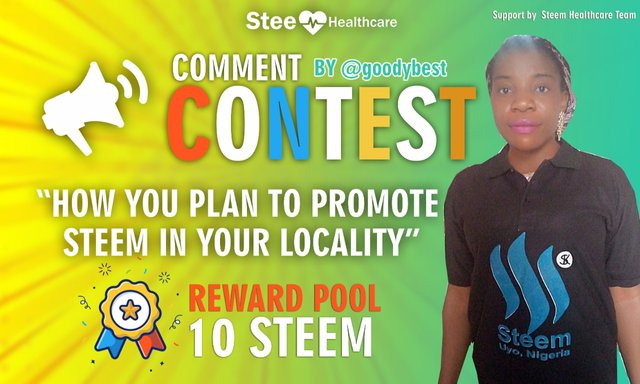 ABOUT THE CONTEST
Steemhealthcare community has become one of the favorite community to many members, steemians have become active and creative within the community through their participations in different daily/weekly contests within the community. We want more users to be active and even publish their articles, comment, replies, and votes, etc in
@shc-curator
community. That is the reason I come up with this comment Contest.
"
HOW DO YOU PLAN TO PROMOTE STEEM?
"
Please write in the comment section how you plan to promote steem in your locality.
RULES
It is a comment contest, so to join in the contest, you must make your entry in the comment.

You can use any language.

the contest is open to all steemians

To be considered for the reward, you must be a steemhealthcare member. To learn more aby being a member, click here

You should write a minimum of 50 words and a maximum of 100 words.

Use of images in your comment is not compulsory, but you can use a maximum of 2 images in your comment.

invite your friends to join in this contest
DEADLINE
You can make entry till 12th June, 11:59pm G.M.T.
Thanks in advance for participating.
PRIZE POOL
Top 10 entries will be rewarded with 1 Steem each if they fulfil all the requirements.
Please go through the rules before participating in the contest.
As always steemhealthcare community is excited to hear from you, let's make our community more lively and fun. Show the community your support by participating in the contests and publishing your article in @steemhealthcare community and be part of the community's continuous growth by delicating your SP to steemhealthcare
THE ADMIN @imamalkimas @mudajuli AND THE MODERATORS @ahyar92 and @lidiasteem ARE THE CONTEST APPRAISER.
This contest was initiated by one of the steemhealthcare member @goodybest

Please join us at discord and you can communicate with us for the betterment of the Steem Healthcare community
Steem Healthcare Discord : https://discord.gg/NnpBEdEu4V
Steem Healthcare Website : http://steemhealthcare.org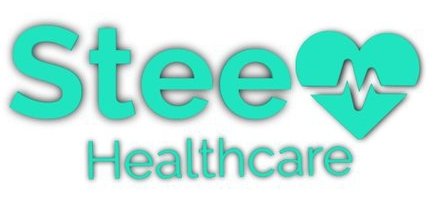 ---
Support my favorite community by delegating STEEM POWER.