Wolcen: Lords of Mayhem Review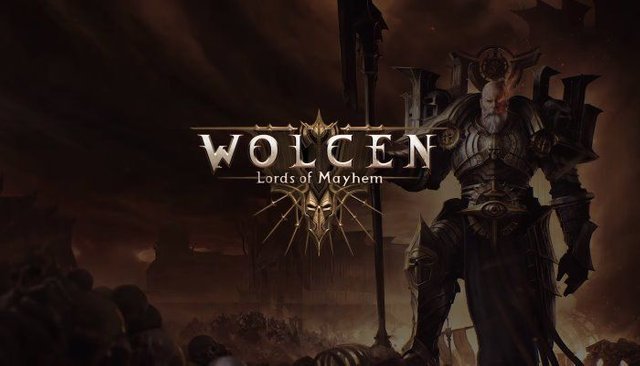 After 6 years of development and many years of disappointments for early backers, highly anticipated ARPG Wolcen is finally released, and what a release it was, a complete and utter disaster to say the least. For example, you couldn't play online for 3 days, your progress could get erased, there were bugged instances where you couldn't enter new zones etc.. Truly a mess of a release, even worse than Diablo 3 had.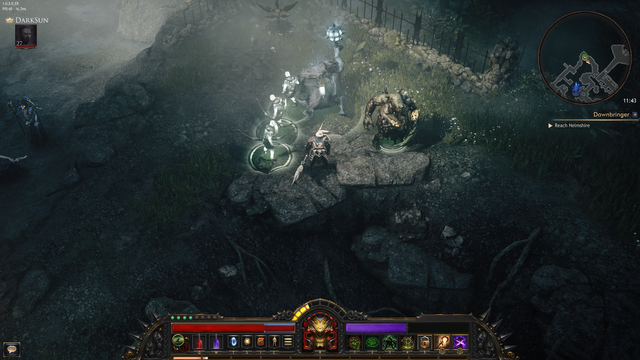 This game is developed in Cryengine, probably the worst kind of engine to work with if you want to make a good ARPG fast, the engine of course looks great but it created a whole lot of problems for this type of game. Considering how many issues they had developing this game remarkably it came out playable and actually ended up quite fun (if you played in offline mode). Needless to say it was the most popular new release on Steam for days, it had 100000 viewers on Twitch, the hype died out since then, some bugs are ironed out and you can now freely play in online mode.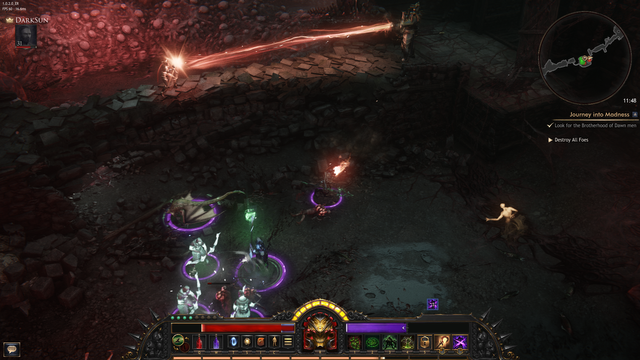 The story of the game set in a dark fantasy world and is revolving around 3 siblings working for Purifiers, an organization created for sole purpose of purging everything demonic from the land. You and your siblings were sent to purge a group of maraurders and in the process awakened some kind of apocalyptic form powers deep inside you, very quickly the Purifiers turned against you because of that power, and the rest I leave to you to discover, the story part of the game is quite decent, you can expect good voice acting and some twists and turns during the story instances.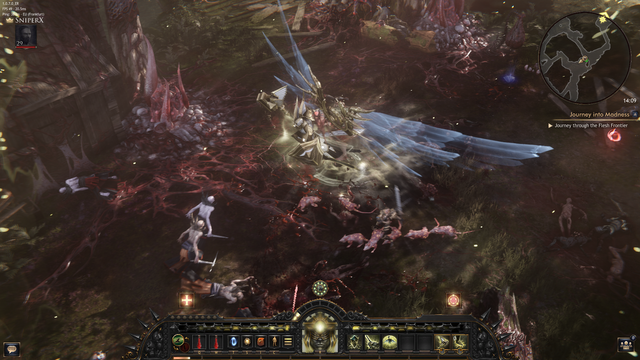 You can create a male or a female character and the route you want to take them further is very flexible, there are not set classes like you can experience in other ARPGs, here you can become a hybrid of many different classes, for instance you can become a ranged class that uses sword attacks if you wield both weapons in each hand, pistols and swords. You can also use magic if you weild talismans instead of sword and pistols. Magic attacks requires Willpower to use while sword and ranged abilities require Rage to use, both Willpower and Rage regenerates as you use the different one making hybrid classes very viable in this game.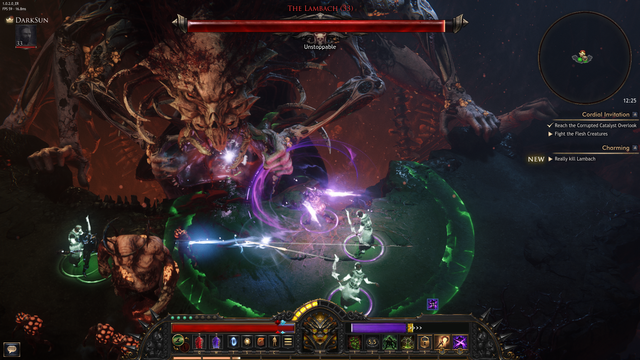 There are naturally many other specialization options which you can pick in this huge passive tree, not quite as huge as Path of Exile one, but you will certainly need time to learn every little detail of the tree and how you can make your characters more effective. There are overall 12 specializations which you can freely combine.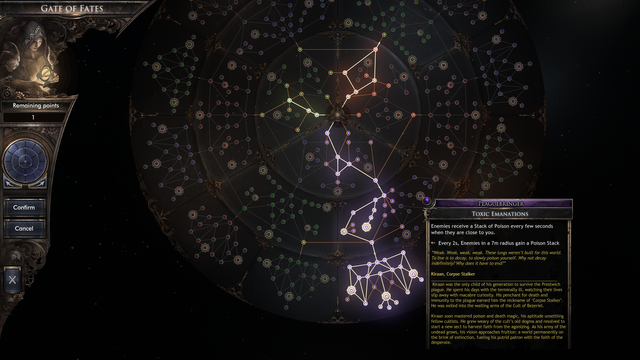 Active skills can also be leveled up and are deeply customizable, for example you can make frost nova pulse more often, make it larger, switch damage to shadow type, make a pulse on every kill etc.. There are more than 40 skills that can be customized like this. It is a deep character system, not as deep as Path of Exile one, but more complex than Diablo 3 one, so if you want something in the middle Wolcen is your game.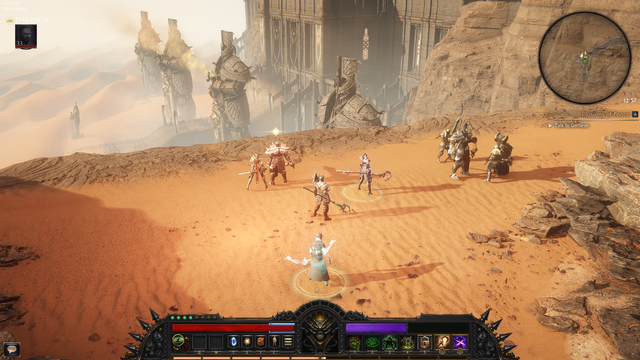 Probably the most important part of every ARPG is the itemization, how good are ingame items, how powerful the affixes are and how can they change the overall feel of your character, itemization can make or break this type of game and here you will definitely get better gear over time and if you truly want to invest a lot of time in this game you will find unique items which bring unique modifiers will change you character power drastically, add in all that sockets where you can place strong gems and you have a decent itemization, which will certainly over time get better as the game gets updated over time.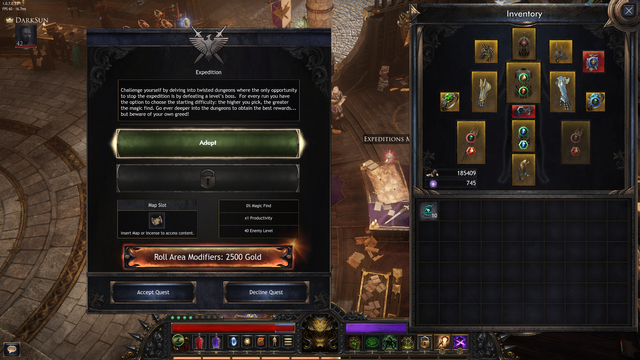 Endgame will offer you Expeditions, something like greater rifts from Diablo 3 mixed with Path of Exile atlas, it' basically an endless progression type of randomized dungeon, you can also build up your town, with newly upgraded buildings you will be able to send people on expeditions, unlock more apocalyptic forms and skill slots. It is an interesting city building mechanic never seen in any ARPG before.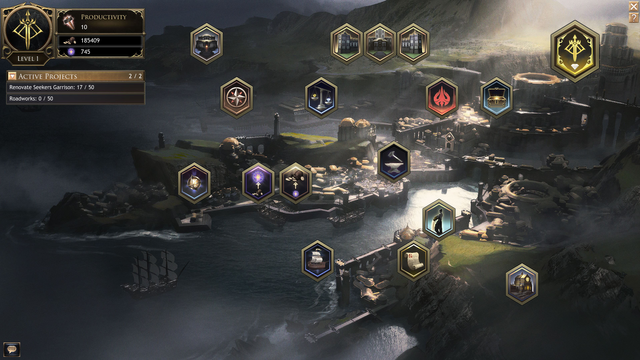 If you're brand new to Wolcen I'd give this game a shot, it has a lot of customization options, decent story and the best looking ARPG graphics on the market today, but also it must be noted that this game is still a work in progress, early access game masqueraded as fully released one. Score: 75/100!