HURRAY!!! ANNOUNCING STEEMKIDS COMMUNITY HOLIDAY LESSONS|| WE ARE ALSO LOOKING FOR STEEMKIDS HOLIDAY LESSON TEACHERS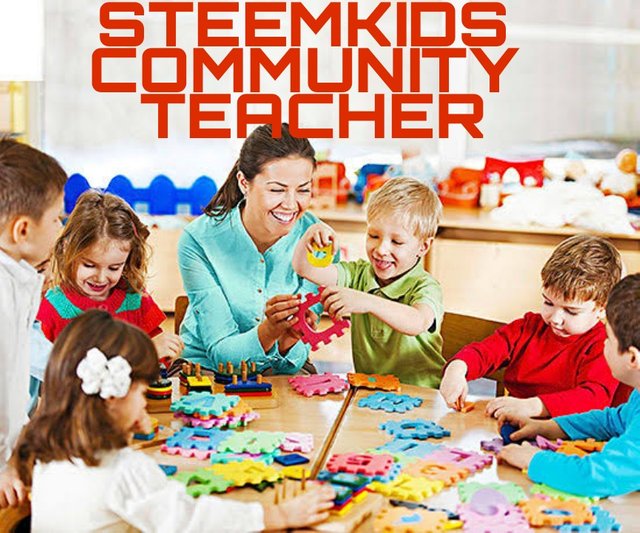 Image source
My wonderful kids lovers, I welcome you to yet another steemkids community project. This particular one is wonderful. You will not like your kids or kids around you to miss it.
Just last week, we announced that the steemkids community school runs on school days has temporarily stopped due to the fact that school days are over for now. But we will not allow our kids to remain without doing anything. We want them not to forget anything at all.
This project is also aimed at helping the kids to always have steemit in mind.
STEEMKIDS COMMUNITY HOLIDAY LESSONS
Schools are almost done for the school period and some kids are just at home due to lockdown. By means of this project, we intend to keep the kids busy with educational lessons.
HOW WILL IT BE DONE?
Each week, teachers will publish their lessons in various subjects and steemkids will announce the lessons. This will possibly be every Monday morning to enable all to start making their entries. The announcement will end by weekend and another lessons will be dropped. It will continue that way For at least 8 weeks.
The kids or kids are expected to read the lessons, digest it and do the homework tasks that will be given by the teachers depending on the one the child chooses to participate in. But one entry for each subject.
The kids are to do their homework tasks in a book while the parent or caregivers will take clear pictures of the solutions by the kids and upload at the comment section of the lesson announcement by steemkids community.
Each teacher will go through the pictures and ascertain whether they are done correctly. He will award marks and then the rewards will be sent.
THE REWARDS
We intend to reward each teacher 3 steem each weekly. This is subject to review according to our earnings. We want those who have love for the kids and will like to impact the knowledge. Other benefits are likely to follow but we can't say for sure now.
We intend to reward each child that participates with 1 steem for each lesson
The entries will be one user for a lesson in a week.
APPLY TO BE STEEMKIDS COMMUNITY TEACHER
We want to use this opportunity to invite those who can impact positively on the kids and who are grounded on subjects that will benefit the kids to apply to be steemkids teacher.
Basically, we are looking for teachers that can teach
English (including literature)
Mathematics
Arts and crafts
We will add more as time goes on.
How to apply?
All interested teachers should apply to steemkids community stating the following
Your steemit Username

Your qualifications or experiences in the field of the subject you have chosen

Why you want to be the steemkids community teacher

Your teaching outline for 8 weeks.
Use the title: APPLICATION FOR STEEMKIDS COMMUNITY TEACHER
Note that applicants must have done their achievement posts upto 4. That way, they can be able to avoid plagiarism and the apply markdown styles.
Any other information will be communicated to everyone as we progress.
Be sure to drop your application link at the comment section of this post and the post must be made in steemkids community.
We hope to impact positively on our kids and so we want the best for them.
This application is open to everyone.
We are only looking for 3 teachers. That is to say that we want 1 teacher for each of the subjects we outlined above.

Support US
We welcome Support from anyone in form of liquid steem or SBD, votes and donations of all kinds that will help us Support the kids and then grow our community.
We hope and believe that someday, the curators will start supporting us as a community.
Support us by delegating STEEM POWER.
We are grateful to
@campusconnectng
@steemalive
@whitestallion
@bright-obias
@focusnow
@benton3
And a host of others
Special mention
@stephenkendal
@yousafharoonkhan
@yohan2on
@cryptokannon
@steemitblog

Best regards
@steemkids Community


Join our discord channel::::::Join our telegram group::::::subscribe to our community