Путешествие по Молдове #9| Travel in Moldova #9
Всем привет! Hello everyone!

Сегодня мы прогуляемся по проспекту Молодежи. Данный проспект начали реставрировать и создавать по настоящему довольно молодежное место и думаю если все доведут до ума то там и правда будет тусоваться молодеж.
Today we will walk along Youth Avenue. They began to restore this avenue and create a really quite youthful place, and I think if everything is brought to mind then young people will really hang out there.
Вот это начало самого проспекта ну или почти самое начало.
This is the beginning of the avenue itself or almost the very beginning.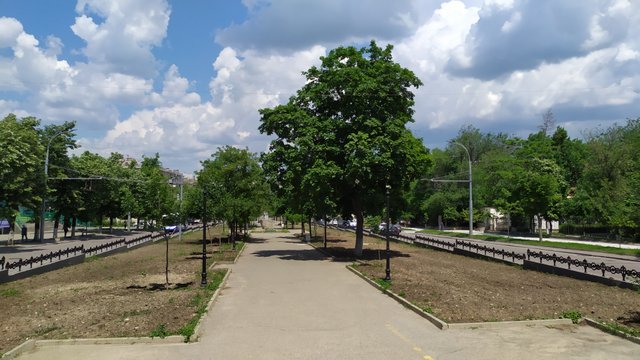 Там вдали стоит памятник олимпийцам.
There is a monument to the Olympians in the distance.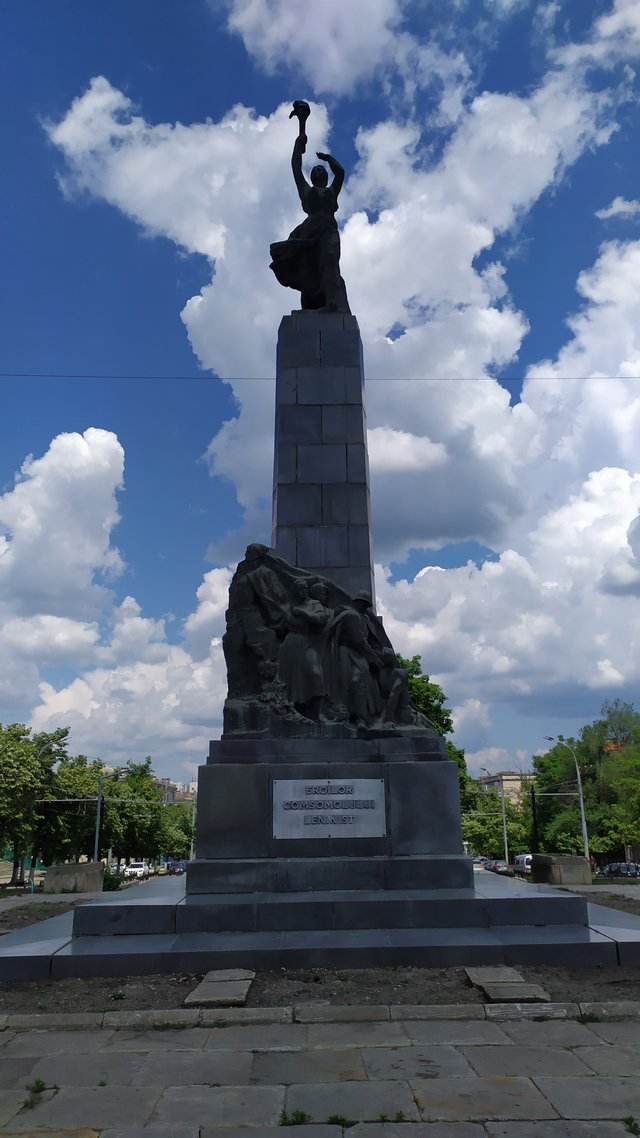 Памятник Героям-Комсомольцам был установлен на проспекте Молодежи в советские времена и уже несколько раз проходил рестоврацию.
The monument to the Heroes of the Komsomol was erected on Youth Avenue in Soviet times and has already undergone restoration several times.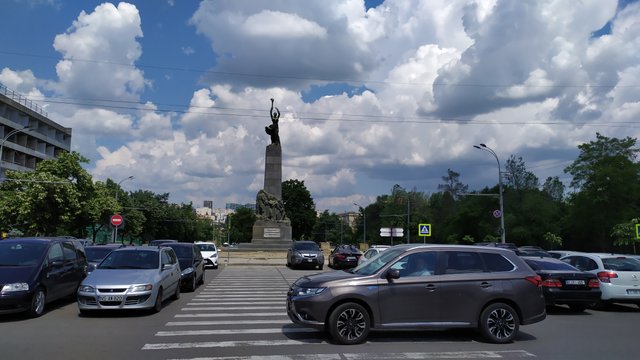 Фотография мне нравится тем ,что получилось небо очень глубоким и структурным.
И если пере идти через пешиход то мы увидим улучшения проспекта и новые установки.
I like the photo because the sky is very deep and structural. And if we go through the pedestrian walk, we will see improvements to the avenue and new installations.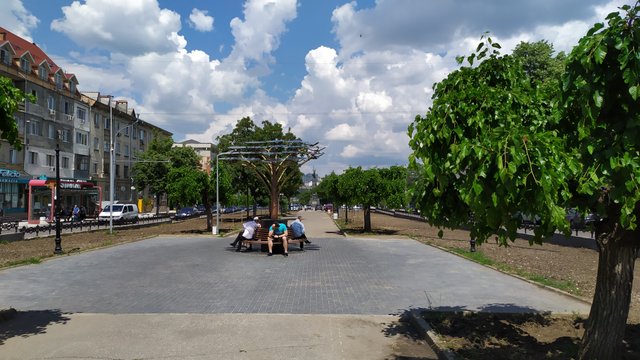 Данная установка является зеленой энергией и все желающие за счет солнечных панелей могут зарядить себе телефон ,а так же там есть бесплатный вай фай. Но мне кажется ,что ее стоило сделать побольше для того ,чтоб генерация энергии было больше и в тоже время укрывала от жары и дождя.
This installation is green energy and everyone who wants to use solar panels can charge their phone, and there is also free Wi-Fi. But it seems to me that it should have been made more in order to generate more energy and at the same time shelter from the heat and rain.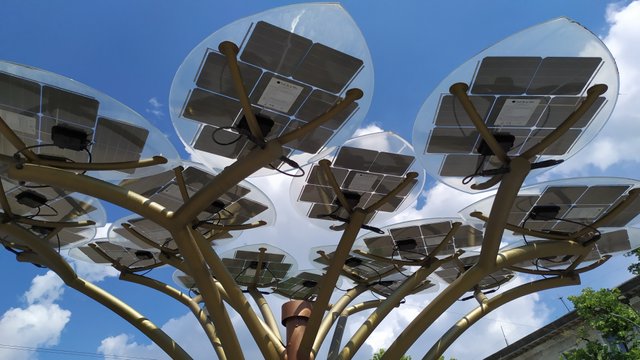 А вот кто собрал и спонсировал данную конструкцию.
But who assembled and sponsored this design.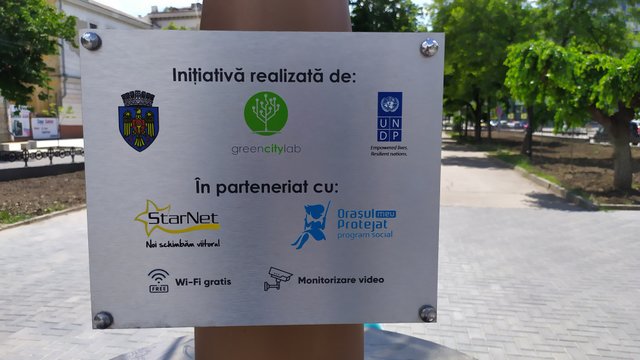 По мимо государства так же есть и частные инвесторы. И один из них очень популярный в Молдове провайдер интернета. Он кстати и предоставляет в этой зоне и во многих парках бесплатный вай фай за ,что ему большое спасибо :)
Besides the state, there are also private investors. And one of them is a very popular Internet provider in Moldova. By the way, he provides free wi-fi in this zone and in many parks for that thanks a lot to him :)
Буду рад видеть вас в своей рубрике путешествие по Молдове :)
Хорошего дня!
I will be glad to see you in my heading travel around Moldova :)
Have a nice day!

📷 Камера| Xiaomi Redmi Note 7
Телефон Android |OS_9
Photographer | Hardphotographer
Автор|Hardphotographer
Location | Moldova, Chisinau
Место фотографий| Молдова Кишинев
Так же вы можете почитать предыдущие выпуски.
Путешествие по Молдове.
1) https://steemit.com/hive-171319/@hardphotographer/puteshestvie-po-moldove-1-or-travel-in-moldova-1
2) https://steemit.com/hive-171319/@hardphotographer/puteshestvie-po-moldove-2-or-travel-in-moldova-2
3) https://steemit.com/hive-139751/@hardphotographer/puteshestvie-po-moldove-3-or-travel-in-moldova-3
4) https://steemit.com/hive-139751/@hardphotographer/puteshestvie-po-moldove-4-or-travel-in-moldova-4
5) https://steemit.com/hive-139751/@hardphotographer/puteshestvie-po-moldove-5-or-travel-in-moldova-5
6) https://steemit.com/hive-139751/@hardphotographer/puteshestvie-po-moldove-6-or-travel-in-moldova-6
7) https://steemit.com/hive-139751/@hardphotographer/puteshestvie-po-moldove-7-or-travel-in-moldova-7
8) https://steemit.com/hive-139751/@hardphotographer/puteshestvie-po-moldove-8-or-travel-in-moldova-8