Needleworkmonday | Crocheted Round Pencil Case (WIP)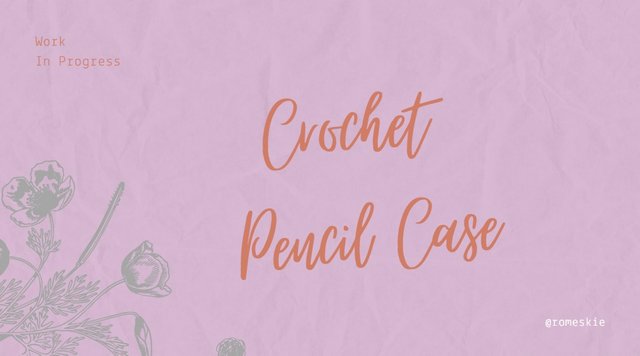 Happy Monday everyone! I'm so much grateful for today because I have not been feeling well since last Friday. I woke up that day with the worst case of sore throat I have ever experienced and today, I am feeling a lot better. Although I was able to get through that day with all the chores at home, as soon as my husband got home from work, the dizziness and nausea started to kick in. Maybe it's because I know he's there to take care of my daughter while I try to recuperate. And that was how I ended up spending the rest of my weekend in bed.
It's a good thing that my pencil case project is at 65-70% done before I got sick. And that is what I'm about to share today. My WIP. It's not done yet. I had planned on finishing it up last weekend but the universe decided I needed a break. :p
Color Combination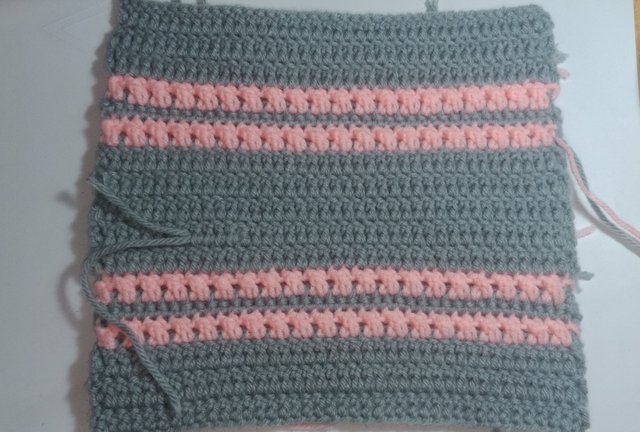 The main color is gray with some pink highlights as requested by my beautiful client. That's actually the motiff of her wedding and coincidentally the also the color combination of the wedding I will be attending on Friday. Again, so thankful I am feeling a lot better today. I have a speech to deliver on that wedding. :) So exciting!
The Design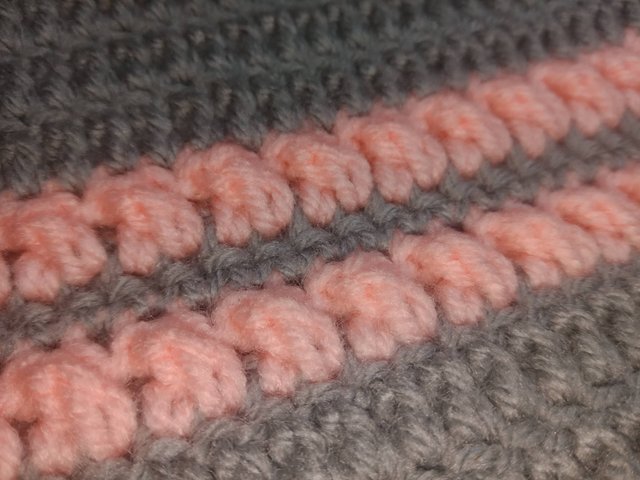 We had a lot of designs we discussed before I started the pencil case. She showed me a design she saw on pinterest. Unfortunately, it's a paid pattern and it's just not worth it if I'll only be making one or two pencil cases. I tried to replicate the design just by looking at it but it takes years and years of experience (which I don't have yet) to be able to decipher that kind of pattern. So instead, I thought of a different one. Luckily, she liked it when I showed it to her.
The Stitches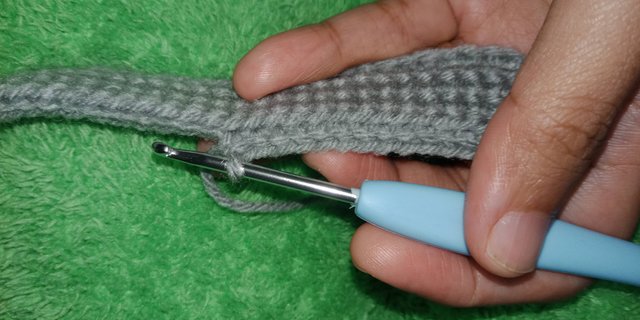 Her request is for a cylindrical shaped pencil case. Which means I will need to sew a pelon fabric lining aside from another lining to cover the pelon. My sewing machine isn't in the sewing mood right now so that's out of the options.
Thermal Stitch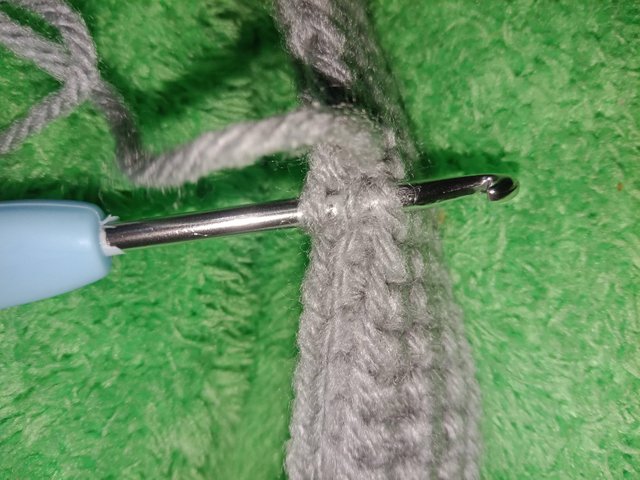 It's a good thing I learned how to do the Thermal Stitch in youtube back when I was trying to learn a new stitch weekly. This is actually an amazing stitch if you will be making a pot holder, a coaster for your hot cups, or of you want your project to be thick enough to be sturdy. Just like this pencil case.
It looked a bit complicated to me at firdt but when I got the hang of it, I wasn't even looking at the youtube video anymore while working. So to just give you an idea, you start with chains, however many you want, then do a row of single or double crochets working on the back loops so you'll have a nice edge when you finish. (I did a combination of single and double crochets for aesthetics purposes.) Then on the next row, you would want to do another row of dc's (or sc's) but work on back loops only (BLO). After that, on your next row, you would want to make another row of dc's (or sc's) but this is the tricky part. You will be working on the front loop only AND you will also be inserting your hook into the front loop of the previous row before you pull the yarn through. With me so far? If I made you confused, I strongly suggest you watch the video on youtube. It was a life saver. haha.
Criss Cross Stitch
This is the sorta kinda highlight of the pencil case. It's actully quite easy but I still needed the guidance from youtube, as always. Since my mom is away, and she's been a lot busy lately, I relied so much on youtube for all of my crochet questions. Anyways, criss cross stitch is really easy. You will do a normal double crochet only you will skip one stitch first then get back to that skipped stitch for the next dc you will be making. Again, if I got you confused again, my apologies. I guess I'm still not yet feeling well. Just watch the youtube video if I did confuse you.
Target Completion Date
So far, this is still a WIP I'm still targeting on finishing before the month ends. Which gives me five days before deadline. If for some unknown reasons in the future, the lates I'll be able to complete this would be the first week of March. I think that's still ample time since the only thing that's missing are the round thingies that will go on the sides and the zipper. The stitches I used already designates a slot for the zipper to be attached on.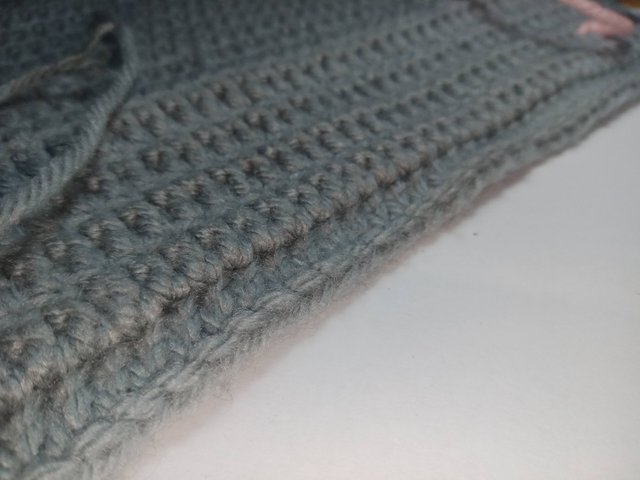 This is where the ziper should go.
And I have already started one of the circular thingies for the sides. I'll be adding a splash of pink for these too.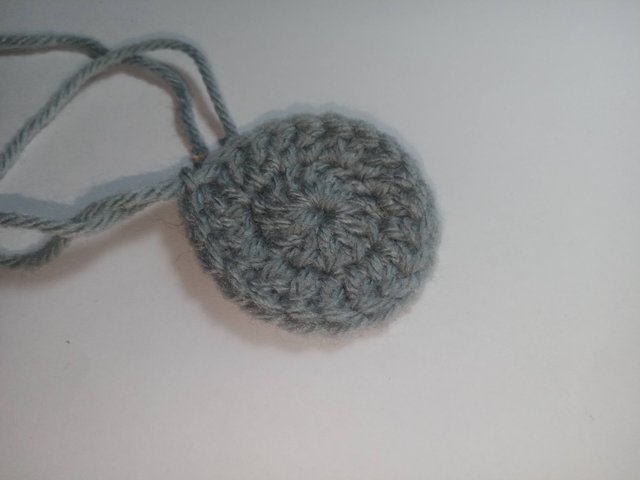 I was very much excited with this project first because of the cute color combination, second because of the combination of stitches I used and third because this is the first time I made a pattern by myself. I really gave a lot of thought into the construction of this pencil case and I will surely share the finished product with you guys.