Does STEEM Look Like an Abandoned Project?
While everyone is rejoicing that the price of STEEM has skyrocketed by 30% today, I want to touch on a not so pleasant topic. Namely, how STEEM/Steemit looks to outsiders.
---
---
Today @xpilar wrote a great comment where he made the case for the need to create demand for STEEM. I advise you to read this comment.
It's true, we need someone to buy STEEM. But in order for someone to buy it, that person needs to at least learn about it. Lately I've been doing a bit of STEEM promotion on social media. It made me go beyond Steemit and look at some other things. In this post, I want to draw attention to something.
STEEM and Wikipedia
Wikipedia is the largest source of information for ordinary people. Wikipedia pages are perfectly indexed and occupy the highest positions in search engine results. Thus, when someone wants to learn something, they almost always go to Wikipedia first.
What can a person on Wikipedia learn about STEEM? Firstly, there is no such page in the English Wikipedia at all, you will be redirected to the Steemit page. Second, all we learn is:
With the STEEM price dropping during the 2018 cryptocurrency crash, Steemit faced financial difficulties and had to lay off 70% of its staff.
After that, you immediately want to invest or at least register and blog, right?
It should be noted that on Wikipedia, an article can be created or edited by anyone, that is, even you or me. I know this for sure, since I myself once wrote several articles on the Ukrainian Wikipedia. STEEM has existed since 2016, and since then there has been no one in the entire community willing to write in the encyclopedia relevant and important information about the project, to which he devotes so much time every day.
What is the situation in other language regions of Wikipedia? The best in the German section, and it does not surprise me. Here you will find articles about both STEEM and Steemit. And these articles are much more informative. And now attention, here is an impressive number of articles about STEEM in other language sections: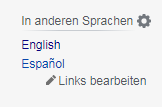 Impressive, isn't it?
steem.com Site
Suppose someone found out about the STEEM token and that there is a whole community behind it and that it is an interesting web3 project. Next, this someone will want to learn more about STEEM. This person enters the search query "steem" in Google and definitely finds the site steem.com.
This someone lands on a great attractive site. But here he sees: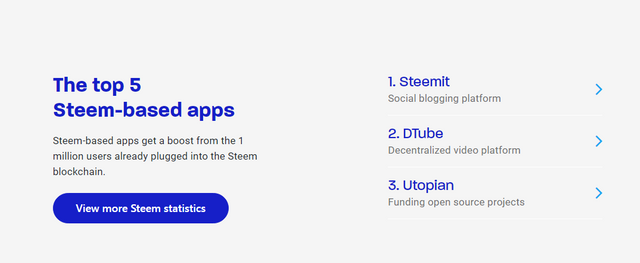 Clicks on "Utopian" and sees a broken page. An unpleasant impression, but it happens. Then he scrolls down and sees:

I don't know if the Steemit team has access to this site, but it gives the impression of an abandoned project. No one wants to invest in an abandoned project.
Outdated Pages
Now let's assume that a person got into Steemit and is learning the platform. He is interested in what is here: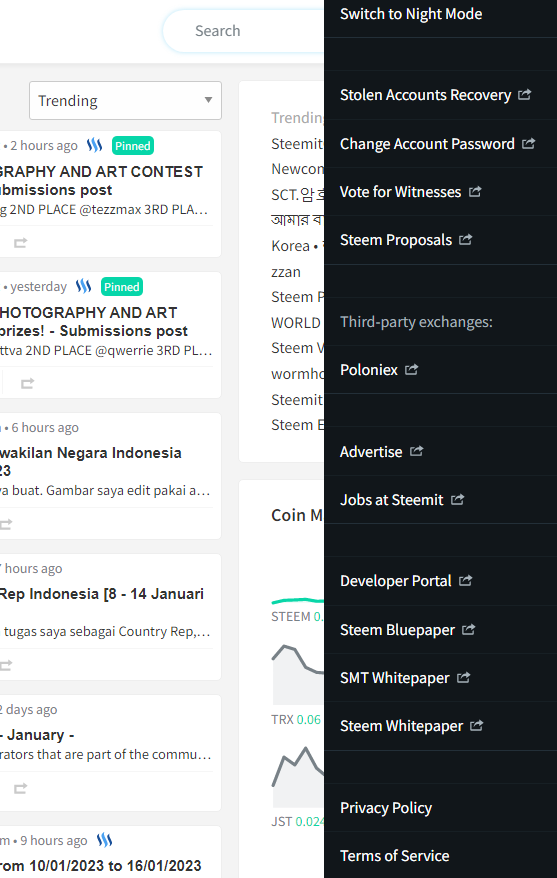 The Advertise page is not working. The Jobs at Steemit page has only one job posted back in 2019.
Then we look here: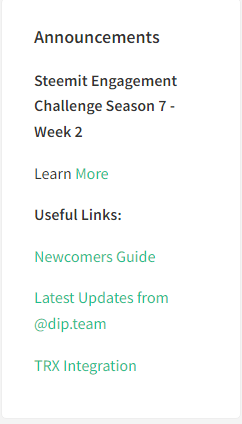 The TRX Integration page links to this post, which in turn links to The Integration of TRX and Steemit is Coming, Stay Tuned! with outdated information:

The Latest Updates from @dip.team page is also not very impressive: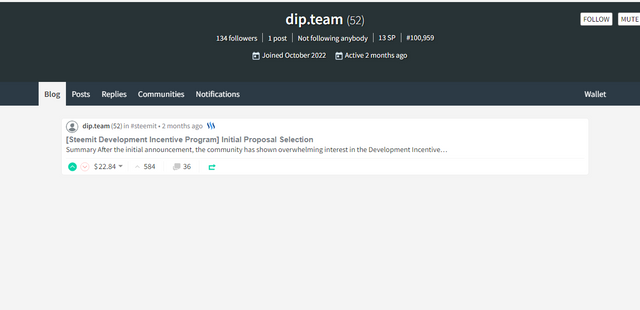 I hope this will change in the near future.
In conclusion
Currently, there are thousands of crypto projects in the network. Most of them are garbage, but they know how to sell themselves. And here we have a really good project that does not sell itself in any way.
In this post, I wanted to focus on what we can all do more for the platform. We are already doing it. We not only write posts, but also become curators, contest organizers, witnesses, etc. It is worth thinking about what else we can do, what else we will be interested in doing. I think the Steemit team, if they are short on human resources, could also ask the community for help.