COMPOUNDING #PROMO-STEEM IMPACT - A support initiative driven by the #powerhousecreatives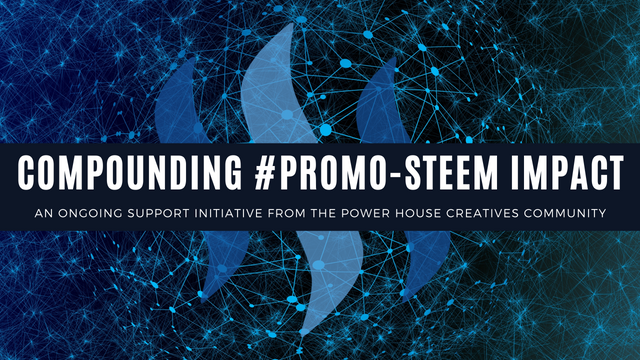 There are so many people doing a million different things to promote Steem and I have been giving a lot of thought to what myself and my #powerhousecreatives community could do to add to that. We are 119 people from more than 30 countries across the globe, all concentrated in one space where we actively and regularly engage, so it makes complete sense to harness and utilise that collective potential.
There are several of our members, including myself that are already actively promoting the Steem blockchain via external social media etc. and we all support one another in that respect, but there are also many individuals who are not members of our community who are consistently supporting that cause too. The reality is, we cannot catch every post, we can never follow every single person and there are going to be plenty of efforts that get missed because of these facts.
As a community, I would like myself and my members to change that to the best of our ability because at the end of the day, whether other people on Steem are members of ours or not, we are all united by one common goal - that being the successful promotion of Steem.
So, as a community this is how we are going to try and compound the efforts being made by everyone, everywhere... by bringing them all into our space for additional promotion.

If you are regularly contributing to the promotion of Steem in ANY way, shape or form - whether it is via ongoing initiatives, tweeting, awareness videos, steem posts, facebook shares, linkedin shares - ANYTHING - then drop the details / link into the comments section of this post. Every (appropriate) comment will then be shared by me, to the 119 people in our PHC community so that they too can add impact by sharing it in whichever ways they feel fit.
So if its a tweet, that's potentially a large increase in retweets that you would not have otherwise had - if it is a @threespeak, @Dtube or Youtube video, our members can share it for you too...
In one space, we have 119 people who can help your efforts reach just that little bit further. You catch my drift...
This will not be obligatory to our members, but as anybody who knows our community and it's members well will tell you - we are known for going above and beyond to support anything and anyone that is making positive waves on the Steem network.
Irrespective of how old this post is when you read it, please continue to drop your links etc. in the comments... as many times as you want and for as many different things as you want. I will pin this post in various spaces so that it is always easily accessible - and perhaps you can bookmark it too so that it is always there for you to keep sharing whatever your current contributions are...
I have been scouring the #promo-steem tag and am going to shout out to some of the individuals making a phenomenal effort there as well as to the whole of the PHC community, so that this can gain some traction relatively quickly.
There is great power in team work... and we have an AMAZING team who I know will be willing to get behind this and help support the awareness of Steem.


@theycallmedan @stephenkendal @steemer-sayu907 @abh1234 @abitcoinskeptic @amalinavia @bengy @birdsinparadise @blockurator @blueeyes8960 @bluemist @bluemoon @boycharlieplays @bozz @breezin @brittandjosie @carohelion @carolinacardoza @cindyhartz @denmarkguy @derekrichardson @dswigle @felt.buzz @fenngen @fmbs25 @forykw @freedomtowrite @free-reign @georgeboya @girlbeforemirror @goldendawne @guiltyparties @hafizullah @hlezama @Iamjadeline @iamraincrystal @ireenchew @isabelpena @jaichai @janaveda @janton @jayna @jeninacrypto619 @joanstewart @joelai @joeylim @joseacabrerav @julianhorack @justatouchfey @justclickindiva @leveuf @lilacse @lizelle @manoldonchev @mariannewest @mers @michaeljn @mrnightmare89 @old-guy-photos @owasco @papilloncharity @partitura @pinoy.viajero @porters @princessmewmew @psyceratopsb @quillfire @rainbowjaw @rebeccabe @redheadpei @rem-steem @rokhani @roselifecoach @rwedegis @rynow @samswim @sgbonus @shaheerbari @solrasol @spellmaker @sumatranate @thegreens @thekittygirl @thereikiforest @tryskele @vander @wales @watersnake101 @wesphilbin @whatsthatcryptom @wonderwop @wwwiebe @xcountyreavelers @zekepickleman @zord189 @antoniarhuiz @davidesimoncini @gooddream @justlee87 @kannon @levycore @marblely


❤❤❤

Until next time...
Much Love from Cape Town, South Africa xxx
Jaynielea
FOUNDER OF THE POWERHOUSE CREATIVES & STEEM SOUTH AFRICA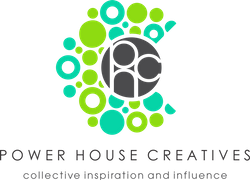 A community of individuals who are dedicated to producing quality content
which adds value to the Steem network and beyond.


Connecting the people of #STEEM across South Africa. #steemsa
JOIN US ON DISCORD (South Africans Only)
JOIN US ON TWITTER
JOIN US ON FACEBOOK

ALL IMAGES ARE MY PROPERTY UNLESS OTHERWISE CREDITED