Having an Epiphany
It is a tradition that we take our tree down on Epiphany Eve, which is tonight. So all of the decorations are down. It is hard to do, knowing that in another day, Orthodox Christians all over the world will be celebrating Christmas, using the Gregorian calendar.
Le sigh.
In New Orleans, Louisiana, in the USA, on Epiphany also being King's Day, the Christmas Tree is either taken down or the ornaments are replaced with Purple, Gold and Green ones and it's then called a 'Mardi Gras Tree'! People also like to eat 'King Cake' (a cinnamon pastry with sugar on the top and sometimes filled with cream cheese or jelly/jam). The King Cake will have a little baby plastic doll inside (which represents Jesus); whoever gets the piece with the baby has to supply the next King Cake! Some people have "King Cake Party" every Friday before Lent (the time before Easter).
Epiphany Eve (also known as Twelfth Night) marks the end of the traditional Christmas celebrations and is the time when you were meant to take Christmas decorations down - although some people leave them. See here
Proof of the big take down.
The beauty of Christmas and the magic of the holiday were found all wrapped up in my heart. It was filled with song, it was filled with joy. But, most of all it was filled with the peace of the season, then spread as far and wide as it would go.
Today is a #BeautifulSunday by @Ace108, where we share our day in the most possibly beautiful way that we can. I can use all the help I can get, taking all the lights off the house, and the ornaments off the tree. Let's finish up and then, we can call it a day, a definite #SublimeSunday in the making, by the Meister of my morning, @c0ff33a. I do love my @c0ff33 and he likes eclectic! A match made in heaven.
Did I forget to tell you that you have to scour the three levels and bring all these carved figures down. Just line them up here, then we can have a fire line down to the lower level. Are you having fun yet? Oh, you know you are.

To be fair, there is nothing sublime about taking your tree down, but, I got to have a last look at it until next year, so definitely sublime. Positively.
It is so easy to get swept up in the mystery of it all - the sights, the sounds, the smells, and that enchanting ambiance. Just a moment longer.
Sigh.
Okay! Take it away before I change my mind. I do know that it is only 354 days until Christmas 2020, unless of course, you are Orthodox Christian.
I know this should excite you just a little! This is the last tree to come down. Once this process starts, it isn't so terrible and you just want to get it done and cleaned, starting a new season.
source
You know Denise will be having her King Cake tomorrow! Some traditions are just meant to be kept!
And just like that, this show is over! I want to thank @ace108 and @c0ff33a for hosting these challenges and even though the day is done, I can guarantee that there is still a little sunshine left in my heart. Have a most fabulous night!
Love to all, Denise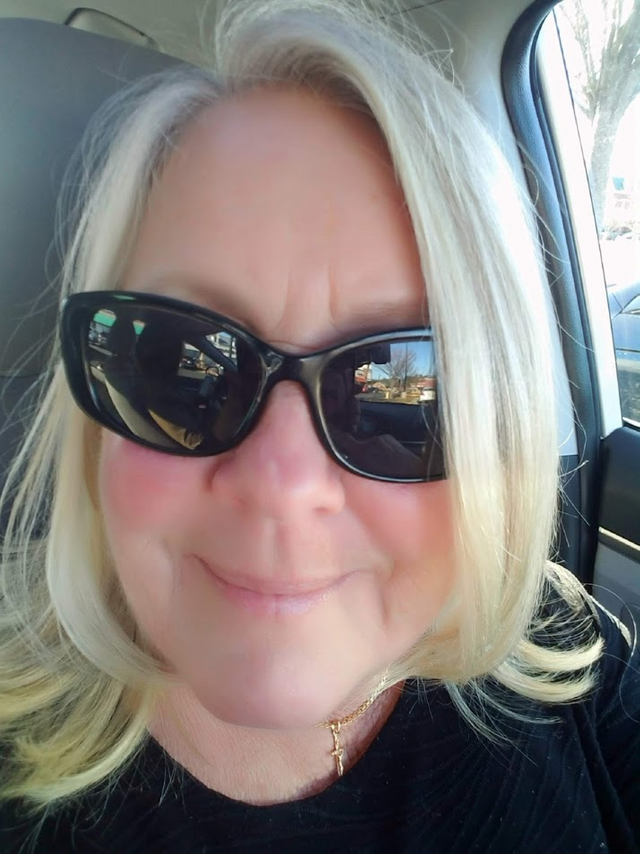 ---
I dedicate this post to all of you. You bring joy to my soul and spread your love across the world. For this, I thank you. And just like that, these musings are done. Have a most fabulous day!
Thank you for visiting my post 💖 Because of you, I come back to post, again and again, I am encouraged by you, for the time you take to visit, comment or even upvote. For all of these reasons, I am eternally grateful. Don't ever forget what a wonderful world we live in, people. Some days, it is not as easy to see, how wonderful it really is. Kindness counts. Wherever you go, whatever you do.

For you, I give you this perfect symphony of words and voice. Follow the words or close your eyes and enjoy the feeling. 💖
I found a love for me
Darling just dive right in
And follow my lead
Well I found a girl beautiful and sweet
I never knew you were the someone waiting for me
'Cause we were just kids when we fell in love
Not knowing what it was I will not give you up this time But darling, just kiss me slow, your heart is all I own And in your eyes you're holding mine Baby, I'm dancing in the dark with you between my arms Barefoot on the grass, listening to our favorite song When you said you looked a mess, I whispered underneath my breath But you heard it, darling, you look perfect tonight
Well I found a woman, stronger than anyone I know She shares my dreams, I hope that someday I'll share her home I found a love, to carry more than just my secrets To carry love, to carry children of our own We are still kids, but we're so in love Fighting against all odds I know we'll be alright this time Darling, just hold my hand Be my girl, I'll be your man I see my future in your eyes
Baby, I'm dancing in the dark, with you between my arms Barefoot on the grass, listening to our favorite song When I saw you in that dress, looking so beautiful I don't deserve this, darling, you look perfect tonight
Baby, I'm dancing in the dark, with you between my arms Barefoot on the grass, listening to our favorite song I have faith in what I see Now I know I have met an angel in person And she looks perfect I don't deserve this You look perfect tonight

#Steemusa is a growing community of quality-content people from the United States or those living here. Check us out on Discord!