Ad !! Extended contest # 10: Create a decoration using the String-Art technique.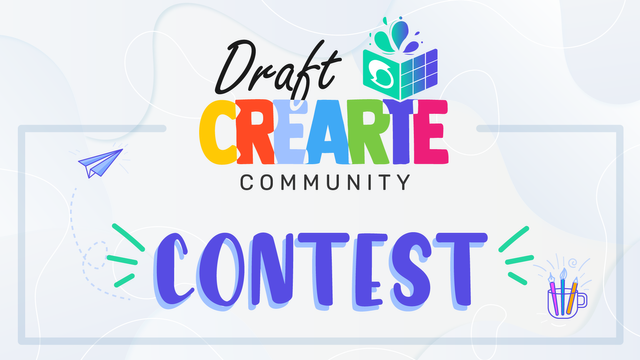 Hello dear creative community, we have decided to extend the String-Art technique contest for one more week, to give other members the opportunity to participate due to the difficulty of the technique.
Thanks to all the members who have participated so far.
What is this new contest about?

Create a decoration using
the String-Art technique.
Use nails, toothpicks, needles, etc. to create the figure on a flat surface then wind the threads through the needles to create the figure.
---
What is the String Art?
String Art is a craft where you can create decorative paintings with relief and colored threads.
Examples:

GENERAL RULES
Please read the following rules carefully:
To participate in this contest your account must be verified in our community.
The title of the post should be: Contest #10: Title of the project - by @youruser
The Main image of your publication must be the photo of the Final Result of your work.
Include the process by placing at least 5 PHOTOS + FINAL RESULT + SELFIE (You must use your "DraftCrearte" poster, with your username).
Include the tags: #contest10-draftcrearte #draftcrearte #contest #steemexclusive
Be sure to post your entry in the DraftCrearte community.
You need to share the message on social media with the tags:
#steemit #crearte #draftcrearte. Also, tag the account DraftCrearte @draftcrearte
Take a screenshot of your promotion on social media and post it in the comments of your post.
Give this post Resteemd and invite 3 friends to participate, that do not belong to the DraftCrearte community.
Only one entry per user.
If you use a reference image please leave the source link.
If any type of plagiarism is discovered, the user will be disqualified, and all future DraftCrearte contests.
We accept entries in English and Spanish.
Aspects to evaluate:
| Originality-creativity | Photo quality- | art presentation | Step-to-step | Comply with the rules |
| --- | --- | --- | --- | --- |
| up to 3 points | up to 2 points | up to 2,5 points | up to 1,5 points | up to 1 points |

| 1st place🏆 | 2nd place🏅 | 3rd place🏅 |
| --- | --- | --- |
| 15 STEEM | 12 STEEM | 9 STEEM |
| 4th place🏅 | 5th place🏅 | 6th place🏅 |
| 7 STEEM | 5 STEEM | 2 STEEM |
The rest of the participants who have complied with all the rules of the contest will earn 0.200 STEEM.
---
This contest ends on Friday,Friday, June 18 at 1:00 pm (Venezuelan time) and the winners will be announced the next day.
---
Are you new and would like to join the community? Visit the following post for more details.
https://steemit.com/hive-109427/@crearte/updated-getting-started-in-the-draftcrearte-community-or-general-rules
Links to support our DraftCrearte community via SP.
Social Media: