Steemit Enagement Challenge | Season2, Week #1 | Why and how Steemit social media is different and better than other social media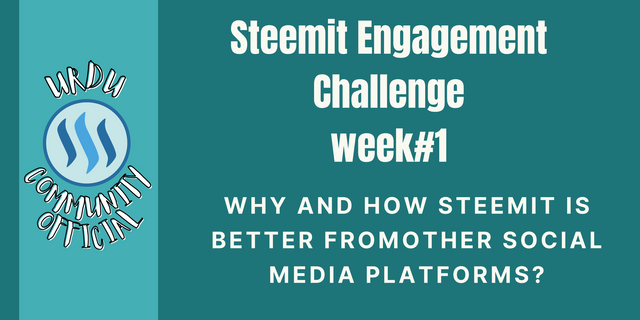 Hello & asalam o alikum!
As Urdu-community is selected for the Steemit Engagement Challenge for the month of June in the collaboration with Steemit team. For this very month, the Urdu community will be organizing weekly contests for all the people around the world. All the steemit members can participate in these contests without any limitations and restrictions.

Contest Purpose
The main purpose of these contests is engagement in the communities, it is a great opportunity for all of you to show yourselves by making some great entries and making valuable comments on other posts in order to increase engagement in the community and know each other.
Today, everyone in the world is associated with different social media. Everyone uses different social media to achieve different goals. Through this contest, you will have the opportunity to know the thoughts and experiences of different people and we will also be able to provide information about the best aspects of steemit social media.

Contest Theme
For the first week, we have chosen the topic of social media. Which social media do you use the most. Why and how steemit social media is different and better than other social media. In the light of your experience, compare steemit social media with other social media.
Tip,
Write about the social media you use the most daily and why is it beneficial for you or not?
Why do you think spending more time on steemit than on other social media platforms can help you grow in life and benefits your life?
In the end compare Steemit with other social media platforms by talking about their advantages and disadvantages, and give examples from your personal experience.

Mandatory Rules to Follow
Your article title should be Urdu community Contest / S2W1 – Title by @username.
Your post must be original, and free from any kind of plagiarism.
Your profile should be free from any kind of bot usage.
Subscribe to Urdu Community and follow the @Urdu-community official account.
You need to post your entry to the contest in the Urdu community.
The participation time is between Monday, June 6th, 2022, 00:00 UTC to Sunday, June 12th, 2022, 23:59 UTC.
Invite three of your friends to the contest and add the link to your entry in the comment section of this post.
Plagiarism will not be tolerated moreover, they will be set disqualified from the contest.
Use copyrighted free images.
Add the tag #urducommunity-s2w1, #socialmedia-s2w1 and other relevant tags.
The article should be a minimum of 300-500 words you can write more.
The contest is open to everyone, all languages are warmly welcomed.

Grading of entries:
The grading of all the entries will be done according to this pattern, the more score you get the more support you will get.
| Post information | Status | Grades |
| --- | --- | --- |
| Steemexclusive | ✅ / ❌ | 15 |
| Plagiarism / Bot Free | ✅ / ❌ | 20 |
| 300 words | ✅ / ❌ | 20 |
| Source | ✅ / ❌ | 10 |
| Club status | ✅ / ❌ | 25 |
| Markdowns | ✅ / ❌ | 10 |
| Total | | 100 |

Contest Reward
The top three entries of the contest will be rewarded with booming votes from the community.
| Rank | Prize |
| --- | --- |
| 1st place | Booming vote |
| 2nd place | Booming vote |
| 3rd place | Booming vote |

---

---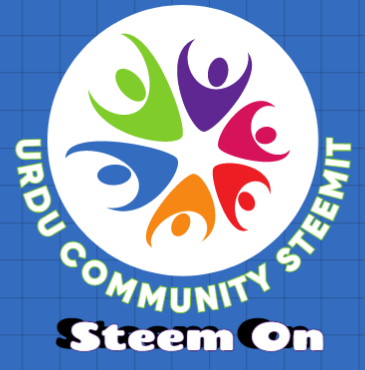 Our mission to promote Steemit in Urdu Community to all over the world
Stay together
Join the 
Urdu Community
 with more confidence.
Steem On