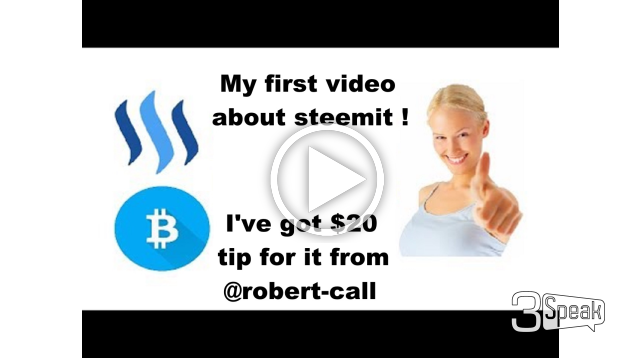 ---
Oh my firends, this post will be a bit long and I will spend some time writing it !
So, I've been on steem exactly 960 days. That's more than 2 years and 7 months.
I still remember when I joined and @robert-call sent me 20 steem what was worth then about $20 just for recording a video about steemit. I'm still excited about that till now. I will never forget that guy ! But, he seems not active now and I don't even know him. If you know something about him, please let me know. He is sharing the steem github link in his account. Maybe he's from the team who created steem. I don't know.
So, I was so excited when I've got a tip from him. I started to do everything to learn about steem, to promote it and to onboard steemians.
I got to know a lot of active steemians who supported me. I tried most applications when it were created. So, I'm among those steemuans to help to test most of famous and old applications, some of them don't even exist now.
I still remember how a steemian like @surpassinggoogle had a big delegation from steemit inc and was supporting so many steemians with that.
I still remember how we were all exicited about our earning and inviting more and more people to steem. I still remember how a lot of communities were created. I also remember how I created @dcooperation and how many people joined us and collaborate with us.
I remember my posts that were in treding and how hard I tried to write and to edit them. For exaple this one :
The best steemit tips for my dear followers and all steemit users !
and this one :
The best steemit tools for my dear followers and all steemit users !
I also remember the steemians I met when we had FIFA 2018 in Russia. So, I met @steemcafe and @cryptospa because we have a big stadium in Rostov where a lot of international teams played.
I also remember how @dtube was created, right after about a year when I joined steem. That year before I joined @dtube was really hard, because I knew about dapps, but I wasn't using them. So, since I joined the first video platform in steem, I start creating videos daily. I tried dlive but I didn't like how they were working so I decided to stick to dtube.
In dtube I was working really hard and reported a lot of abuse. I was interviewing people to make sure they are legit. That's how @reseller noticed me and helped me to grow even more and I worked even a few months with the team.
I also tried applications like actifit, utopian, steemhunt and others. But, decided to create only videos because that consume less time and I have a little 2 years old boy and I don't have so much time in my life because my wife teaches online almost all the day. That's how we are as parent working both online and when somebody is free we stay with the baby.
Then I noticed @threespeak doing so much to promote steem and I decided to join the platform. I like the consept and everything about the platform. I will hit almost 6 months on it.
I will keep creating videos. Keep promoting steem and keep building the community @dcooperation where a the earning is powered up and only members of the community are upvoted but not me. I just enjoy building the account and happy to see people getting some support. Especially those who are helping the community to grow and all dedicated steemians who deserve that.
Enjoy watching my first ever video created about steemit. ☺
---

You can follow me in all these social media and let me know in the comments, how can I find you to follow :
---
Facebook group , Twitter, Quora, Reddit, Youtube, Instagram, TikTok , Medium, lbry
I'm promoting steem in all of them. Let's connect there and promote it together !
I'm also the founder of @dcooperation , the community where we collaborate. You're welcome to join us in our discrod server.
Here is the community in beta.steemit, you can subscribe and post in it : https://beta.steemit.com/trending/hive-177976 . We are giving autoupvotes for that !
Check here what else I do to promote steem : The efforts I do to promote steem !
---
▶️ 3Speak