A friend emailed these pictures to me tonight. I checked online to see who they belonged to and found they were taken by Reuter's photographer, Chris Helgren.  
He compiled historical photos from D-Day and then visited those areas in modern day and photographed vacationers in the exact locations where the fighting, destruction and deaths occurred.
It's very sobering to see modern people walking the same roads and beaches where  soldiers marched, secured, fought and died for our freedoms.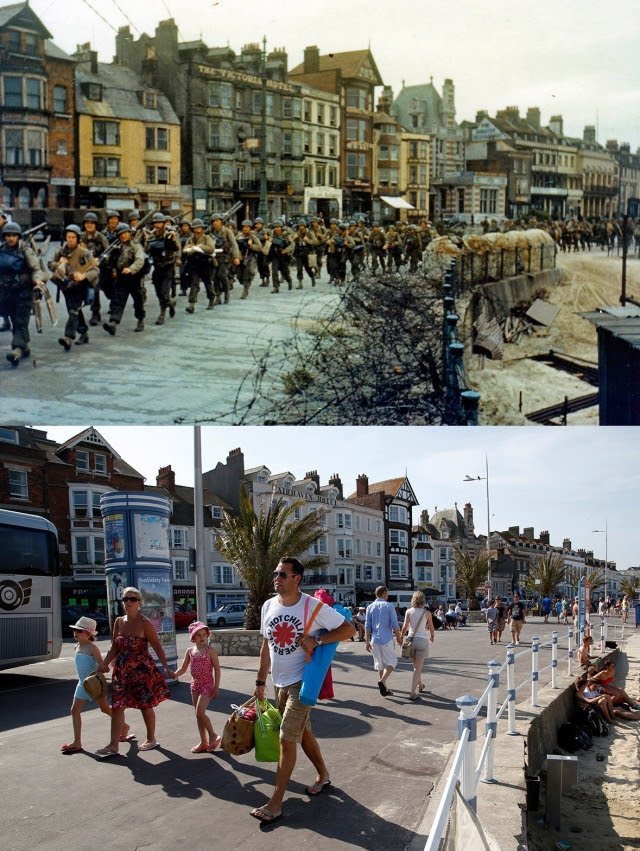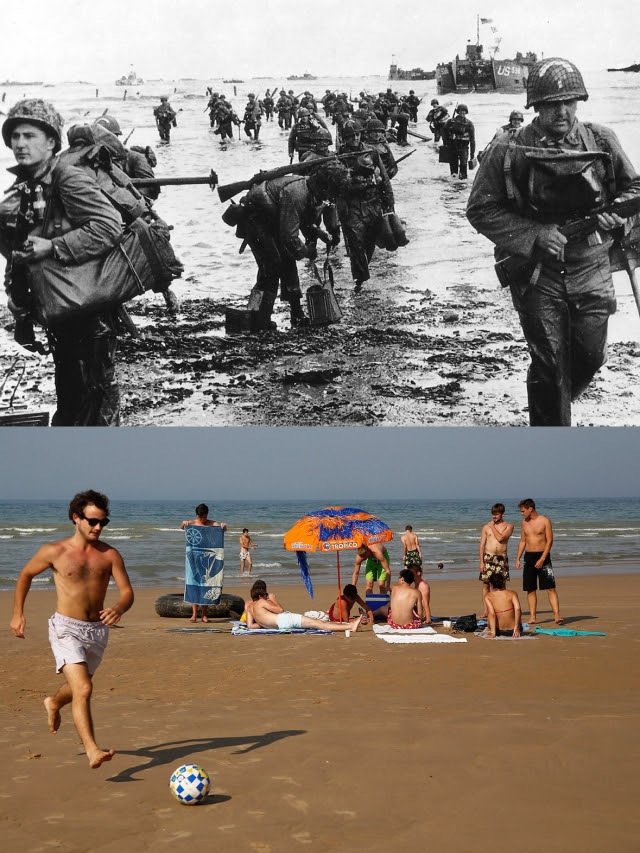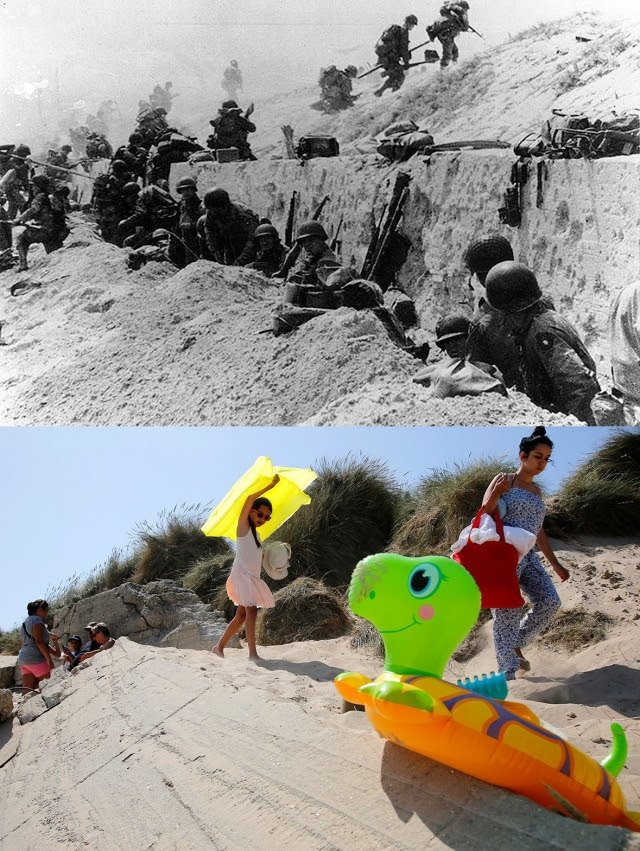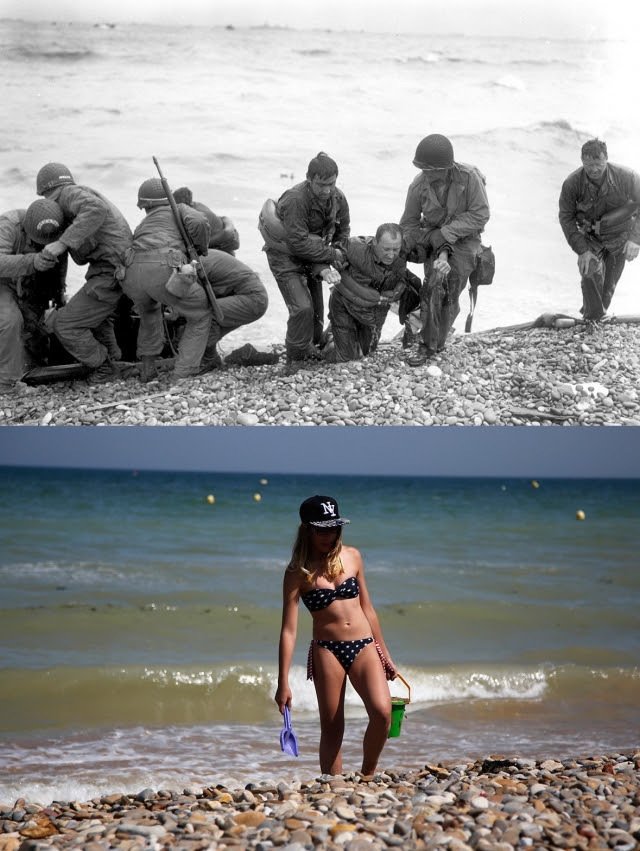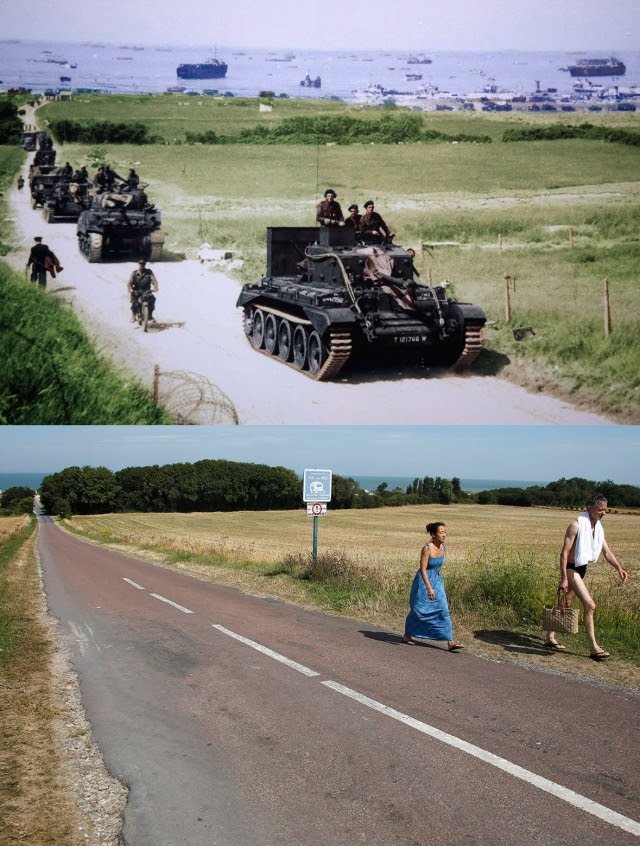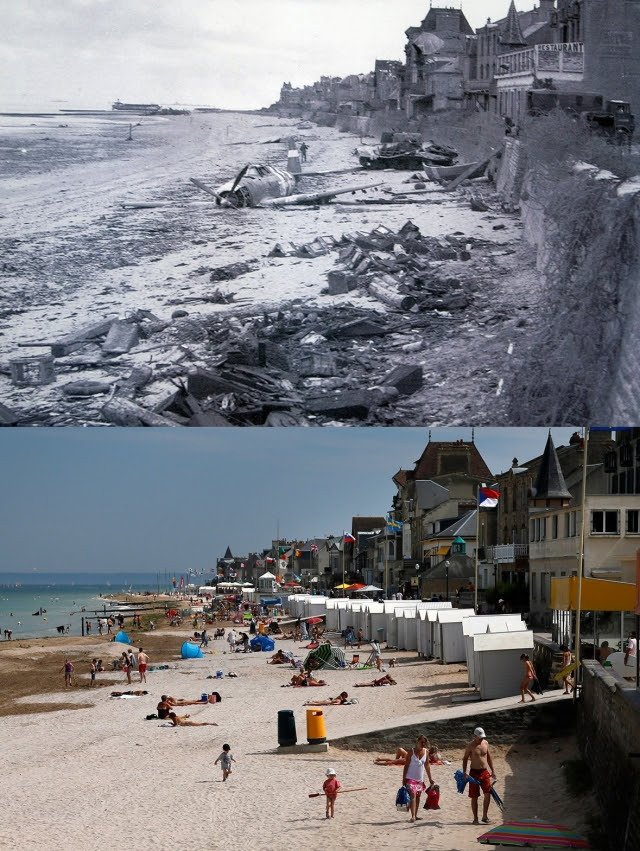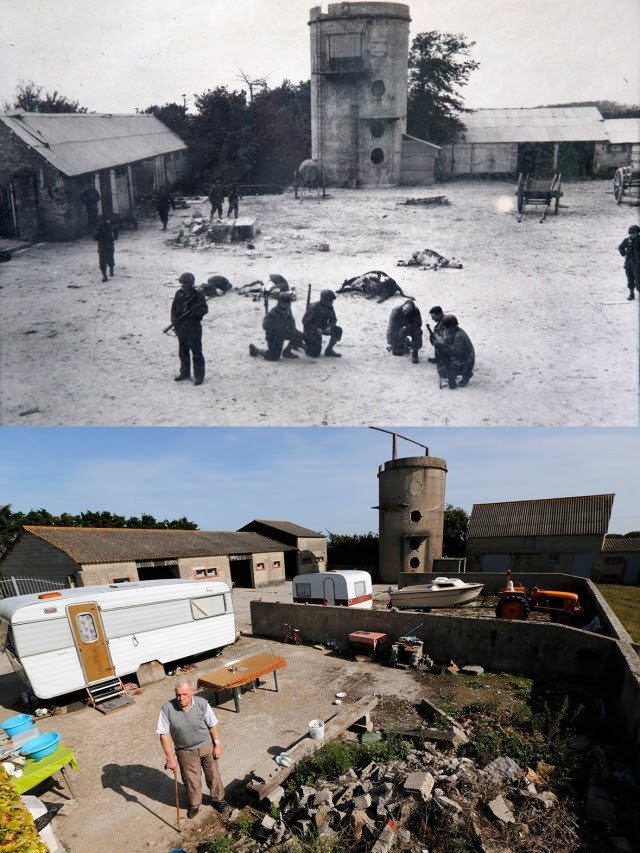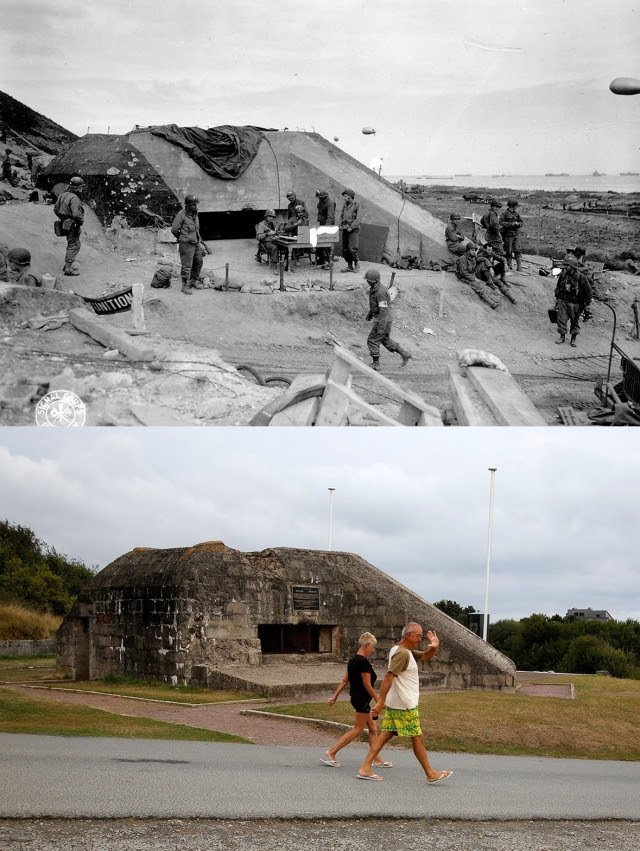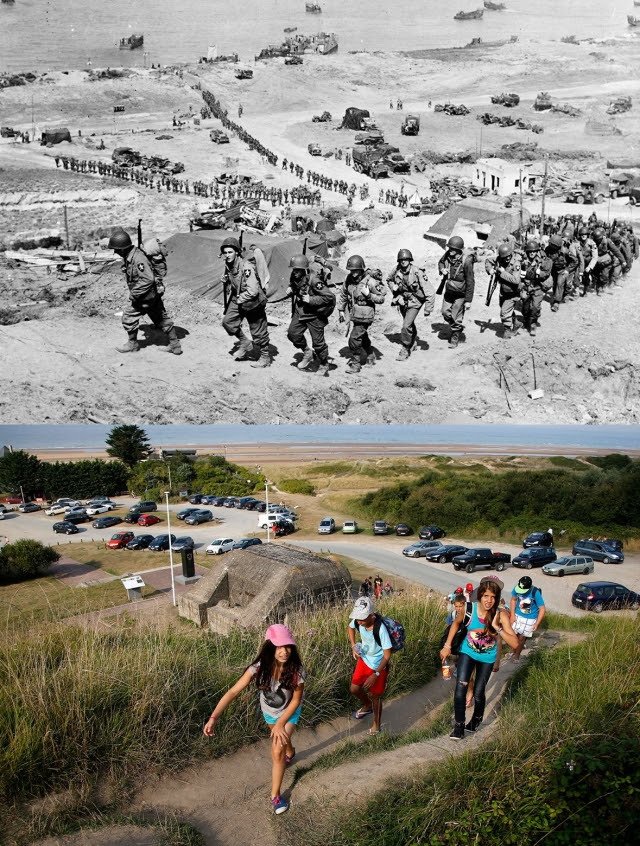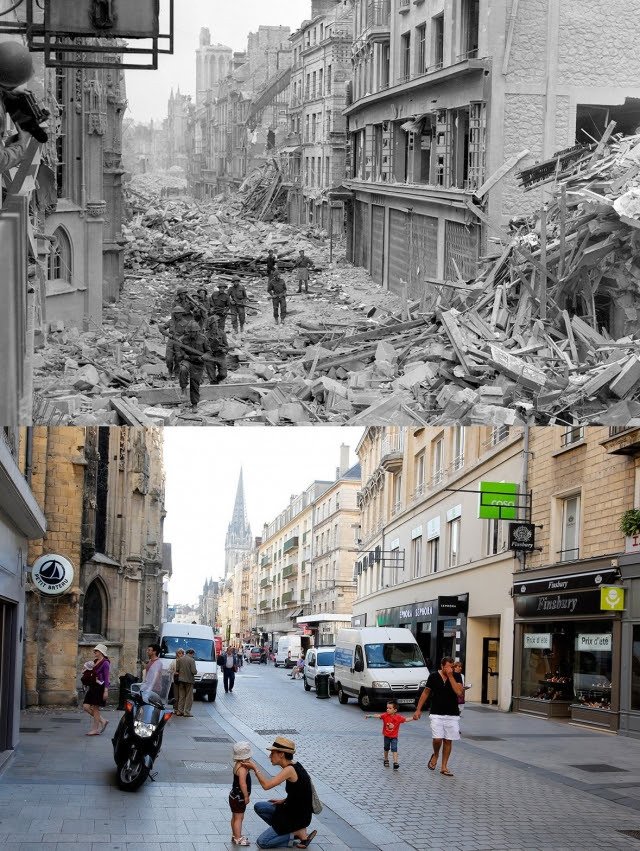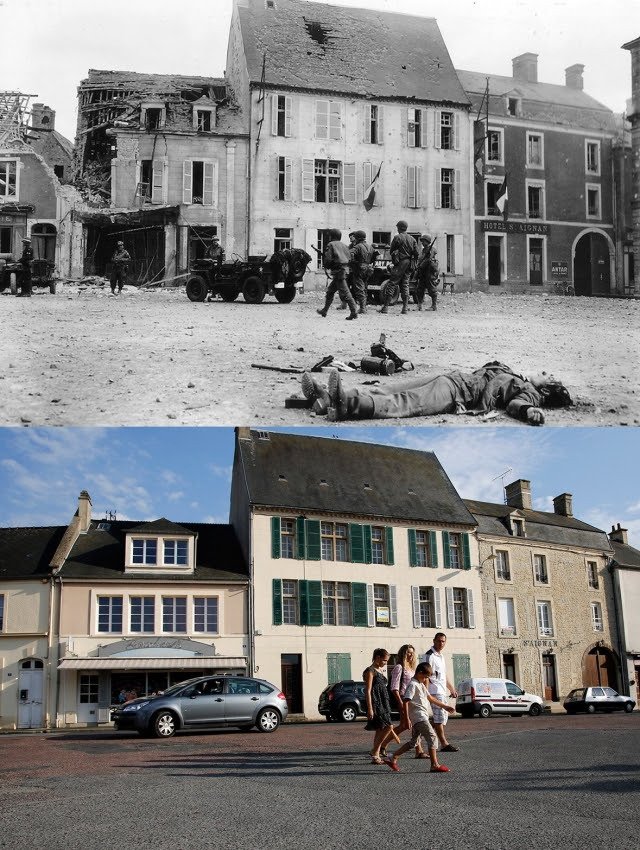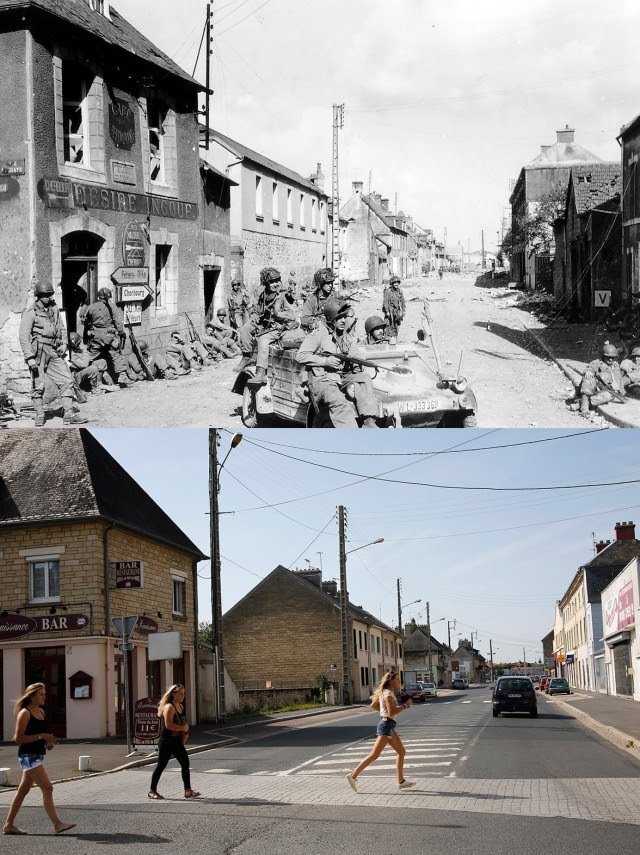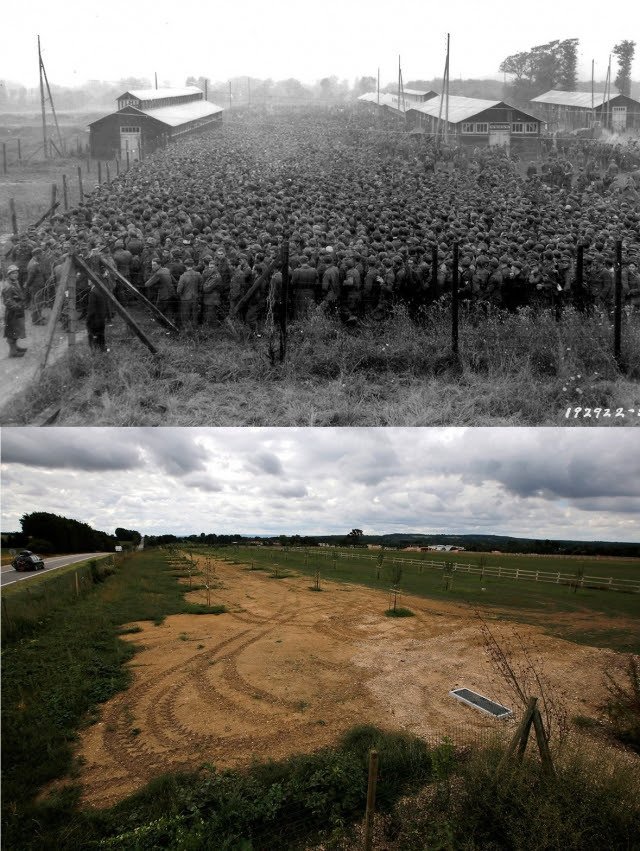 11~11~11
Deborah