Helpie's Homesteading Curation Report
Eleventh Edition

Welcome to the weekly Helpie Homesteading Curation Report, where we feature some amazing content creators coming out of the Homesteading Community. Our goal is to find those individuals that are producing high quality content and raise them up to help them grow. We do this by featuring them here to introduce them to all of you lovely people. We hope this helps to get them a larger audience, therefore getting them the recognition we think their wonderful content deserves. Then, because we think it is important to give credit where credit is due, we split this reports payout between the featured authors. We believe this is the only fair way to curate these individuals content that they have worked so hard on. We hope that if you choose to use these blogs in a post of your own, that you will join us in paying them for their content as well.
What are we looking for?
We are looking for great content! We want to reward those individuals that are taking their time and energy to add value to the platform through their high quality content. That's it, think quality over quantity. We will be collecting them through the week and posting our favorites here each Monday.

First Things First: What is Helpie?
Helpie is a new and unique educational community within Steemit, designed to help users that are creating quality content grow on the platform. We do this through a variety of ways including;
Lessons designed to help users navigate the steemit network and teach them how to get the most out of it. (ex. GINAbot Tutorial, Growing Your Following On Steemit, and Markdown Challenge
Daily Steemit related trivia and contests
Mentorship from established Steemit users in all different categories
A place to discuss ideas, collaborate with other members, and build your personal community
Daily upvote from Helpie for members
Weekly Curation of great quality content. We have a wonderful Fine Arts Curation done by @art-mess in addition to this Homesteading Curation and hope to add more categories in the future.




Helpie is an invite only community, but anyone can participate in the daily trivia questions. You are not required to upvote Helpie's posts to participate. This initiative is not meant to be a vote for vote operation; it's an educational tool only. If you would like to be considered to join @Helpie as a minnow in training, please consider joining PALnet/MSP and participating in the community. We have scouts constantly looking for the right minnows to support, and they will reach out with a private invitation.





This Week's Featured Steemians
This week I am featuring some great homesteaders that have been posting their experiences and great tips over on YouTube and now are here on Steemit. They are all not only producing great quality content, but also promoting Steemit on their YouTube channel as well, bringing their followers with them…which is great for the platform as a whole. So, if these individuals aren't on your radar yet, you should change that right now!
You Won't Believe The Growth By @gardeningchannel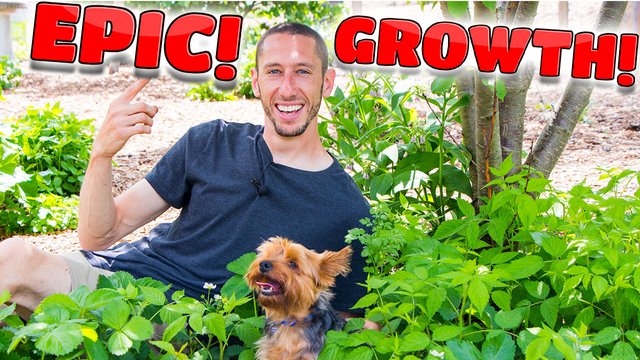 James is hands down one of my favorite Steemians on this platform. He is charismatic, fun to watch and produces top quality videos full of useful information. He says "I am dedicated to teaching others how to grow their own healthy food without using harmful practices." His food forest is absolutely stunning and he is sharing all of his tips and tricks with us. I still can't believe he's not trending, but that's a story for another day. He not only is producing high quality content but also supports other great steemians like @rawutah and @thegiftofself as well as many others, helping to improve the platform as a whole in my opinion.



His featured video is a look at how the food forest is coming along with all the recent rain in his area, and to say I am jealous of all the lush greenery would be the understatement of the century. It's a fun video full of great tips and you will see why @gardeningchannel is one to watch for sure.






My First Bee Hive By @naturealwysright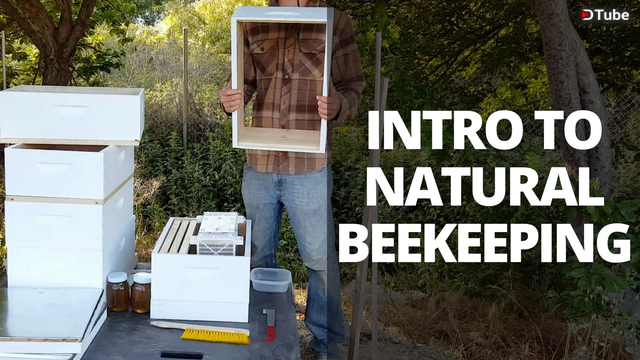 @naturealwysright is another great homesteader who is sharing his knowledge through well produced videos that are as entertaining as they are informational. He lives in the San Diego area of California and farms on 3,000sq ft, which doesn't seem like much until you see what he does with it! He says, "Yes that is a very small area, but with efficient systems design and farm management, it is possible to grow an immense amount of food on a small land base." His goal is to share these techniques with others to allow them to do the same.
In this post he shows us how he set up his natural bee hive while giving us some wonderfull information on natural beekeeping.

Around The Homestead – Operation BeautificationBy @offgridnation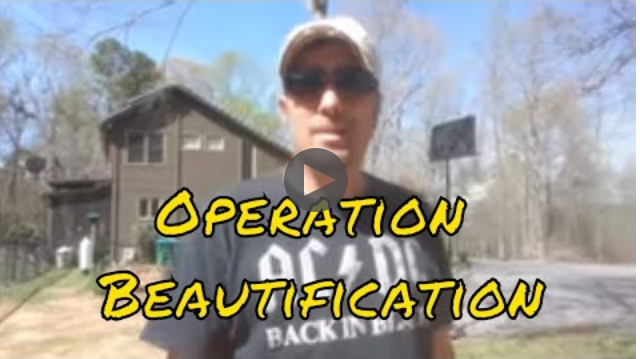 Next we have
@offgridnation
, who is a homesteader focusing on a sustainable lifestyle. He also has been sharing his homesteading journey through fun videos. His videos focus on sharing their families journey including how they set up their solar system, their adventures in chick hatching, Tree Grafting as well as a variety of other things that are vital on an offgrid homestead.
Today's video is a walk through of some recent updates and improvements he has been making on the homestead with some humor thrown in that we all can relate to. He is consistently sharing his families adventures in a fun and entertaining way.

This concludes the Eleventh edition of Helpie's Weekly Homesteading Curation Report. We need your help in lifting these wonderful Steemians, so please go and read the featured Steamians blogs and show them the love that their hard work deserves. We believe it is important for us to lift up good content on Steemit to help further grow the platform as a whole.
We are constantly searching for good content that deserves to be in the spotlight. If you come across a Homesteading post that you believe is worthy of promotion in this weekly report, feel free to tag @llfarms in the comments or send a DM message over discord.
Thank you so much for reading and Happy Homesteading,

Helpie Logo by @Ankapolo
Curation Report Written By @llfarms