Maintenance Program
58 years old, 5'6 in height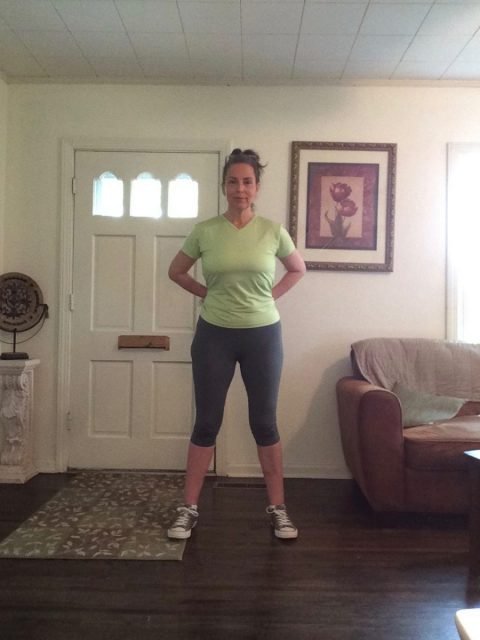 August 23 2018=145lbs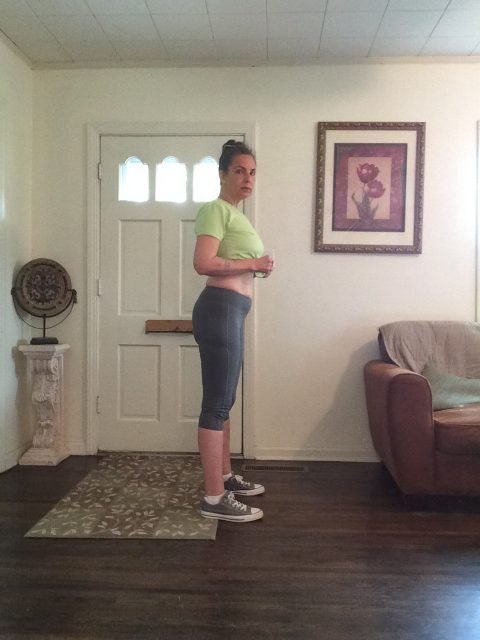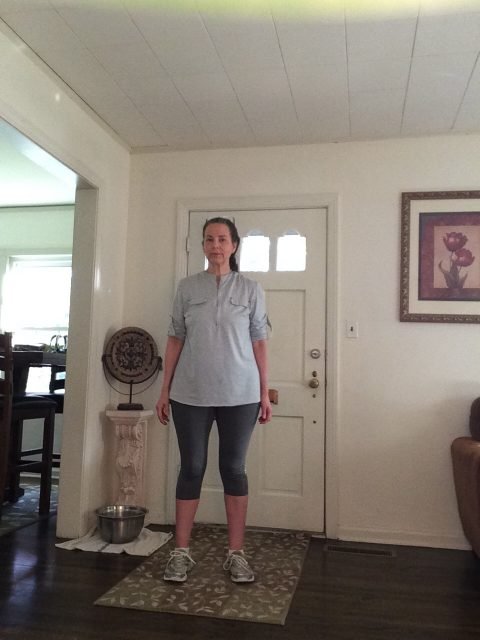 Mid June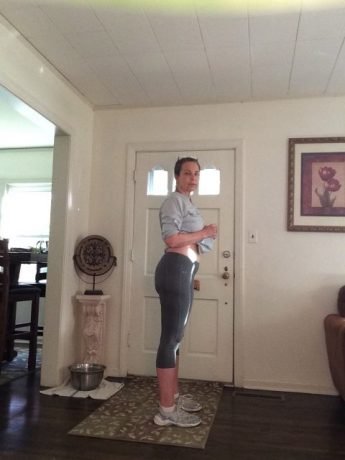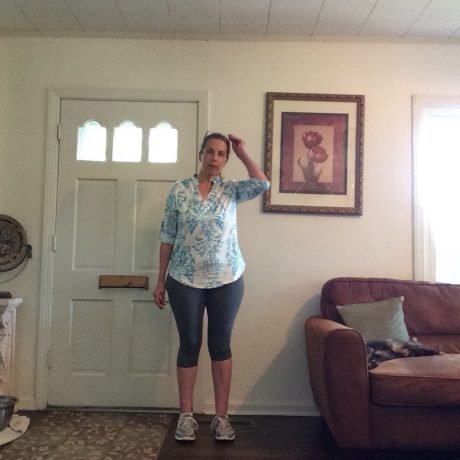 May 1st 2018=165lbs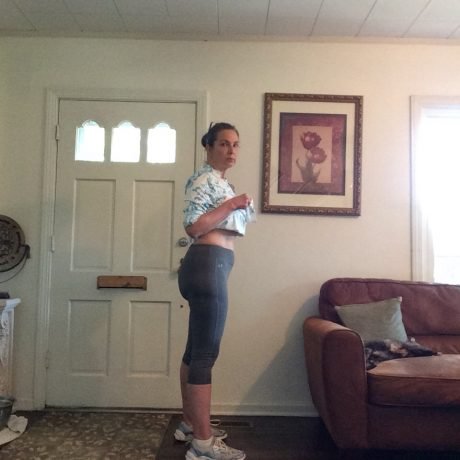 Update
Warning -- Every Person Is Different. This Is My Personal Ever Evolving Journey
I've read many articles that claim diet is a four letter word, it is nasty and causes people to gain weight, eating disorders, etc. Words are empty of any meaning until we give them meaning, how we react to words depends on our conditioning. Losing weight for me is mandatory if I start gaining weight, my health and chronic immune system illness called fibromyalgia demand I keep my weight down or I will become ill, ending up with chronic infections, joint problems, and debilitating fatigue.
Because of the medications I had to take throughout my childhood because of infections and asthma I have always gained weight easily. The medication I took as an adult from antibiotics, asthma medication, anti-depressants for panic attacks all have been shown to cause people to gain weight for variety of reasons Prescription Drugs That Cause Weight Gain, Antibiotics And Weight Gain
I weigh around 140lbs give or take 5 pounds, I can put on weight and lose it through the week, so I don't weigh myself more than once a week. I've gone off my restricted 800 calorie diet and have upped my calorie count to 1200 calories per day. I eat two meals a day with a light fruit or vegetable snack around 4 pm. I don't eat for 16 hours straight, I practice intermittent fasting. I will start my endurance program next month which will consist of short sprinting to build up endurance and to jog a mile several times a week for the first month. I will build up to five mile runs within a couple of months. I can't wait to see if my old body can handle running. I haven't run long distance since my 30s; I used to run 5 to 10 miles every other day.
I was sad when I hurt my back in my early 40s, and I had to stop running. Now that my back has healed and I no longer have pain from my sciatic nerve damage, and I feel more energy, lost a few pounds I will try running again.
Intermittent fasting helps my body heal itself and relieves my chronic inflammation issues that are the main symptoms of fibromyalgia. I also eat simple whole organic foods. I avoid high lectin content foods,like tomatoes, potatoes, peppers, eggplant, wheat, legumes, dairy, and certain types of nuts and seeds. I can eat all of these foods but only sparingly and not every day. I don't eat the nightshade family of foods at all.
I had thought that wheat was the cause of my rash, small red bumps that don't itch on the back of my arms and my thighs. The rash comes and goes in intensity, and the rash isn't noticeable the bumps don't itch, but my skin feels rough and dry. After removing high lectin foods, including wheat, tomatoes, potatoes, and peppers my rash is completely gone, and my skin is no longer rough and dry. Also, weight-loss has been easier. I read that high lectin foods can cause weight gain, immune system disorders for people who have damaged gut lining. People who have been diagnosed with fibromyalgia have GI problems along with chronic inflammation, and one or more organs are prone to infections like the bladder, kidneys, lungs, along with irritable bowel issues.
One issue I have not brought up in my previous posts is the habit of being sick vs. suffering in the midst of an illness. Now that I am no longer fatigued I have to establish new habit patterns that are active and healthy. I no longer need to sit or take a nap several times a day. My concentration is returning along with my memory, so I don't have to sit feeling fatigued feeling sorry for myself.
Feeling sorry for myself is a hard habit to break. However I found improving my health, mind, and relationships through healthy activities like service work, study, and hobbies pop me out of my old negative habits and victim mode.
I found changing "one" little habit shifts the ground I stand on and it's easier to change more prominent habits. The easiest way for me to break old habits is getting up early and taking a long walk. During the winter here in Oklahoma, it is cold and painful to take walks in the ice, wind, and snow. Since I started up my yoga program again when I can't walk, I will have yoga to fall back on to keep my body in shape and help regulate my moods. Walking and other forms of exercise have been the best and cheapest happy pill I've found. Plus the side effects are positive, my body feels tighter, when I walk I feel healthy and centered, my balance is back too!
Now that I am finished with the low-calorie part of my weight-loss program I am working on establishing new exercise routines I can change out once a month. Summer is almost over, and my husband can start walking in the evening instead of the early morning. We plan to start walking 4 miles morning and evening. I will be adding new moves to my yoga program once a month as well. I read that the body settles into a routine and you have to keep shaking the body out of it's routine to stay in shape, plus it makes exercise interesting!
Some of the important habits I've established to maintain my weight-loss and health:
Establishing a solid 8 hour sleep pattern
Drinking at least 3 quarts of filtered water in a 24 hour period that removes chlorine and fluoride
Eating whole organic foods, spending time in the sunlight and fresh air through walking and gardening
Developing new skill sets, hobbies, avoiding gossip and negative speech, avoiding negative people and relationships
Avoiding negative entertainment
Avoiding the CORPORATE NEWS
If I want to know what is (really) going on in this world really, I can talk to my friends who live all over the world here on Steemit...hahaha <3
I was diagnosed with Fibromyalgia in 1993 and tried the traditional protocols my doctors prescribed me, nothing has helped reduce the symptoms except diet, exercise, and meditation. When I was going through pre-menopause symptoms, I had a difficult time figuring out what was fibro symptoms and what was menopause. When I look back through my 50s, my knowledge gained from working with my fibro symptoms have helped me figure out what my older body needs to stay healthy and fit.
---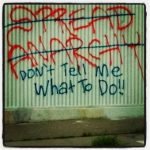 A link to My Blog