90 Day Challenge - Explosive Pullups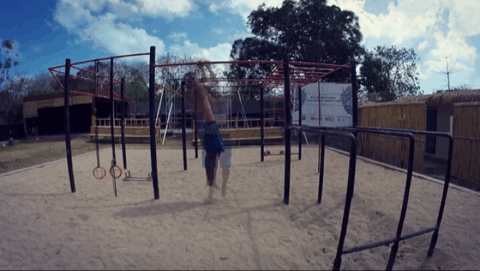 That feeling when...
I love when you can feel yourself getting stronger and you are progessing during your workouts.
The explosive pull-up was o difficult when I first tried them, now I can rep out a wicked set.
Full Body Workout Review
So recently I said I was switching to a full body workout, you can read the details by opening the following link in a new tab.
---
---
I've only done this workout a few times so far this month.
It's taking a bit longer to recover because my body is not used to the change.
It's a brutal workout
Just to be honest, it's crazy.
However, I can see the results already.
My core is so much more tighter.
My body fat seems to be dropping and I'm becoming more toned overall.
By the end of this month, I'll have a great progress photo.
As for my diet....
I'll be honest. I love food, sweets and everything of that matter.
So my diet.... has not been too strict.
Still enjoy sweets, burgers, ice cream and so on.
So of course my results would be far better if I did, but if I can get great results while still enjoying one thing I love, which is good, heck yes I'll take that!
So I wanted to be honest because so many times people think you have to eat broccoli, white rice and chicken breast every day.
As long as you are putting in 110% in your workouts and pushing past the points where you feel like quitting, you can do whatever the heck you want.
Life is about living and enjoying!