My Super Human Strength Workout Routine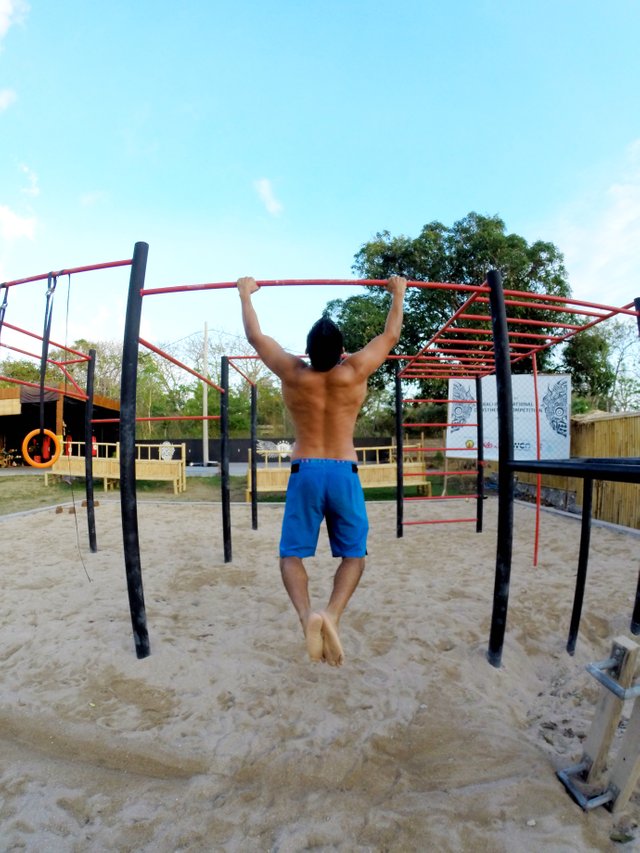 Full Body Workout
As I mentioned before, I'll be switching to a Full Body Workout Routine 3x per week with two days of running for cardio.
More information about Full body workouts below
I've named my routine nicely:
Super Human Strength
I laid it out as best I could, so that you'd hit different muscles each exercise.
This is not a routine for beginners
(Hence the name)
Start With Your Warmup
The first 11 exercises are your warmup and around 50% max reps.
So if you can do 20 push-ups max, you'll do only 10.
You'll follow up with 45 seconds of rest in between.
Once you get to the Squats, you can either stop to stretch or continue with your 80% max reps now.
A good way to know your 80%, it is the last rep you can do with proper form.
These exercises have 1:30 in between for rest.
| Exercise | Reps | Rest |
| --- | --- | --- |
| Biceps/ Back | | |
| Chest | | |
| Legs | | |
| Core | | |
Super Human Strength
| Exercise | Reps | Rest |
| --- | --- | --- |
| Downunder Pull-up | | |
| Mountain Climbers | | |
| Superman | | |
| Push-up | | |
| Downunder Chin-up | | |
| V-Up | | |
| Diamond Push-up | | |
| Lunge | | |
| Plank | | |
| Pull-up | | |
| Pushup Incline | | |
| Squat | | |
| Flat Straight Leg Raise | | |
| Behind Head Pull-up | | |
| Dips | | |
| Bridge Curls | | |
| Hanging Leg Raise | | |
| Chin-up | | |
| Bar Push-up | | |
| One Legged Squat | | |
| Side Plank | | |
| Close Grip Chin-up | | |
| Dive Bomber Push-up | | |
| Standing Calf Raise | | |
| Knee To Elbows | | |
| Commando Pull-up | | |
| Push-up Explode | | |
| Explosive Pull-up | | |
| Inchworm Pushup | | |
| Neutral Grip Pull-up | | |
| Typewriter Pull-up | | |
| Wide Pull-up | | |
Full Body Workouts
Here's a couple of videos in regarding full body workouts: