The Before and After Files - #1 Alaina's Big Day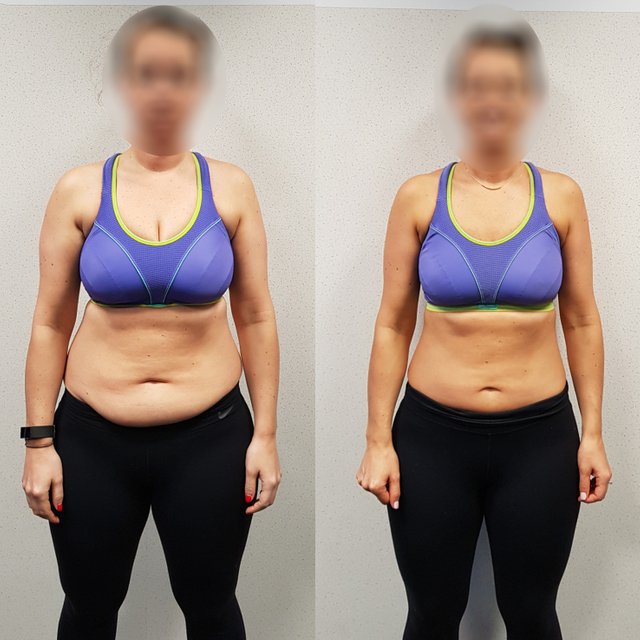 When people ask me what I do, I of course reply 'I'm a Personal Trainer'. It's my job title but it's far from my job description. What I really do, is change lives, build confidence, tone bodies, build knowledge and advance and promote health for dozens of clients, week in and week out.
It takes a mix of extensive training knowledge and deep nutritional understanding, that I combine with a practice and real life approach to change. The process combines three factors - scientific knowledge (education, research etc.), first hand experience (thousands of hours training people in the gym) and finally client preferences.
If the client can't eat until 9pm because of meetings, I'm not going to tell them the diet won't work for them, I'll just work out ways to make those adjustments more effective. If the client doesn't like a certain food, even if it's really good for them, I'll give them alternatives. Building the first two factors around the third factor results in better transformations because the person can actually stick with the advice long term.
The Before and After Files - #1 Alaina's Big Day
I have dozens and dozens of transformation pictures from clients over the years and I thought it would be interesting to use them to spotlight how I implemented changes based on that individual. How different approaches can help create the same result, as long as you understand the deep reason for why you're doing everything in the first place.
Alaina here came to me 12 weeks out from her wedding. She had a dress she wanted to fit into and she also had two big hen-dos that involved going abroad and drinking and eating alot. We had to make it work around these factors but also in this time frame.
In 12 weeks she went from 37.1% body fat down to 24.7% body fat, nearly 1% point per week which is excellent progress. Alaina could only come to see me twice per week because of a very busy job in a pharmaceutical company. As a result, I built her workouts that she could do in 30 minutes at home or in a hotel room that she'd do on her own twice per week. She therefore trained for a maximum of three hours per week to achieve this result.
Food wise, we discussed what to order from the menu when eating out a restaurants, which happened frequently. Pick the restaurant if you can, and pick the food ahead of time. Don't be afraid to ask the waiter to modify some dishes! On average when eating out when focused on meat/fish and vegetables.
Here's what Alaina had to say about her transformation:
"Ben offers great value for money and an exceptionally high standard! As a 31 year old female, I started training with Ben to lose weight and tone up for my wedding day as I wanted to feel confident and comfortable in my dress & having photos taken.
I initially did the 12 week training program and felt absolutely incredible on the wedding day as it resulted in me losing over a stone and being more toned than ever before.
Bens offering is unique as it includes all of the following:
One on one PT sessions in his private gym just the two of you.
A personalised training plan to do at home in between your PT sessions which he sends to you on an app and its incredibly easy to follow.
A nutritional plan alongside the training program which is straight forward and effective.
Tracks your measurements and weights at certain intervals throughout the plan so you can see your progress.
Ben is incredibly professional, supportive, motivational and makes you accountable. In addition to this he is flexible with the days of the week and times you have your PT session's so you can fit it in around work. It is his company so he truly takes pride in offering a high standard and working with you to get the results you want. Following my wedding I have continued to train with him twice a week and would not hesitate in recommending him."
Use Alaina's example to inspire you to do better, feel better, train better and eat better and know that you shouldn't to follow a diet to the letter if it doesn't fit your lifestyle, because you'll never stick to it!
Coach Ben