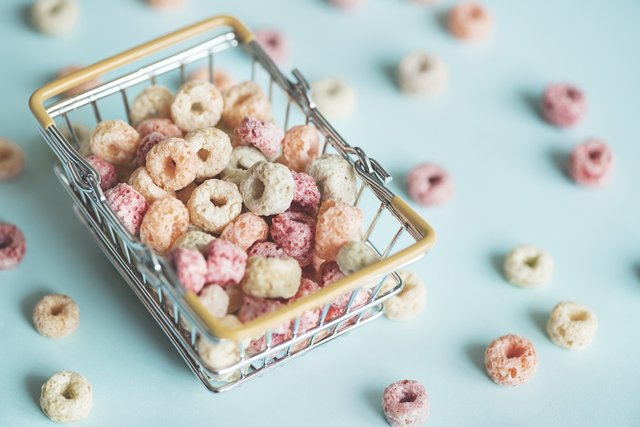 You can find a growing number of health and wellness experts around today who have been working on perpetuating the idea that we've been misinformed about fat for decades.
The
high-fat, low carb diet
is one of the fastest growing trends right now,
it's considered to be one
of, if not the most
popular diet
at the moment, followed by the
interval eating diet
(intermittent fasting), and others.
You can also find a number of doctors today who also claim to be following this diet themselves, who've also asserted that it's a lifestyle they recommend to their patients too.
Those who follow the high-fat diet will often consume a variety of healthy fats such as coconut oil, nuts, grass-fed dairy products, olive oil, avocados, and fish. Why do they consume so much fat? Because it's their fuel.

Eating fat to burn fat?
You might be surprised to find out that someone who is consuming a high-fat, low-carb diet, might be capable of shedding the pounds, but there have been many success stories that have circulated telling such a tale.
More recently, a new report suggests that sugar might be more likely to influence weight gain than high-fat foods.
The
evidence is growing which continues
to suggest that
we should be more concerned with sugar than we are with fat
.
Previously, researchers have discovered, after looking at people with low-fat vs low-carb diets, that those with low-fat diets were more likely to die because the high-carb consumption was seen to be linked to a higher risk of mortality.
Surprisingly, they saw that total fat and individual types of fat were linked with a lower mortality rate. They also didn't observe total fats or types of fat to be associated with cardiovascular disease either, which is a common concern when it comes to consuming either healthy or unhealthy fats.
Based on the results from the recent study, researchers have even suggested that global dietary guidelines be revised. And this isn't the first time that doctors have sought to try and influence formal food guidelines that are still perpetuating outdated misinformation about carbs and fats.
The information that is posted above is not intended to be used as any substitute for professional medical advice, or diagnosis or treatment. The above is posted for informational purposes only.

Related Posts: