HappyChallenge was born from our desire to help more people improve their lives and take advantage from brain plasticity when pointing each day happy moments.
To see more about why we've started this project and your advantages if joining please read HappyChallenge - What we propose and why you should join.
Long story short:
Write your own post with your happy moments of the day, 80 words minimum and use #happychallenge as first hashtag.
Comment to this post with a link to your post.
Resteem this post.
There will be 2 winners daily, sharing the payment this post will receive.
the user with the biggest number of upvotes on his post
a user chosen by me and @djvidov based on content and representative image attached.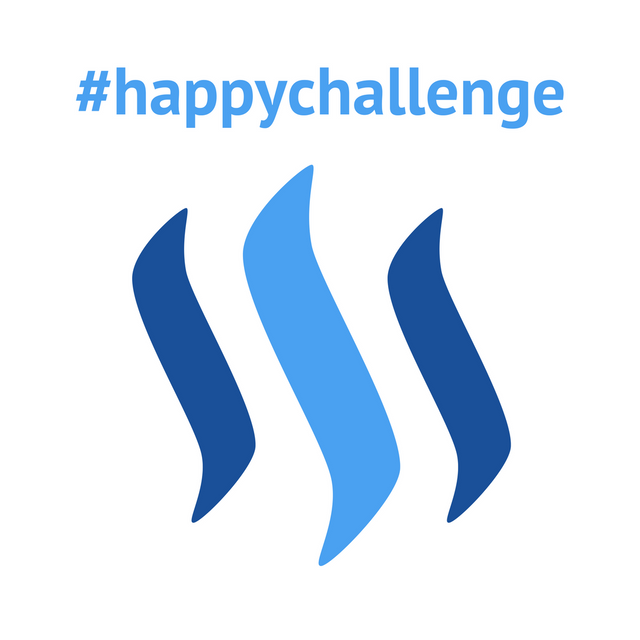 Yesterday's Winners

They will share the liquidity from HappyChallenge - Never stop playing in 7 days.
What made me happy today
Or 24, if you're asking me. Tuesday, August 15th is a national holiday in Romania so this day was just perfect.
Waking up at almost 10, having a delicious breakfast and then on the way to the favorite coffee shop, a long walk in the park, hiding from the rising heat, a short working session preparing a training for Thursday evening on problem solving, a great lunch at our favorite Indian restaurant, a very good movie. All spiced with a lot of laughter and love.
As I said, a perfect day.


I can't wait to read about all your happy moments. It is proved that when we surround ourselves with happy people our life improves so thank you in advance for making mine better.
Please share the link in a comment, starting now for 24 hours:)