My Dog Slept Through Cancer ! #176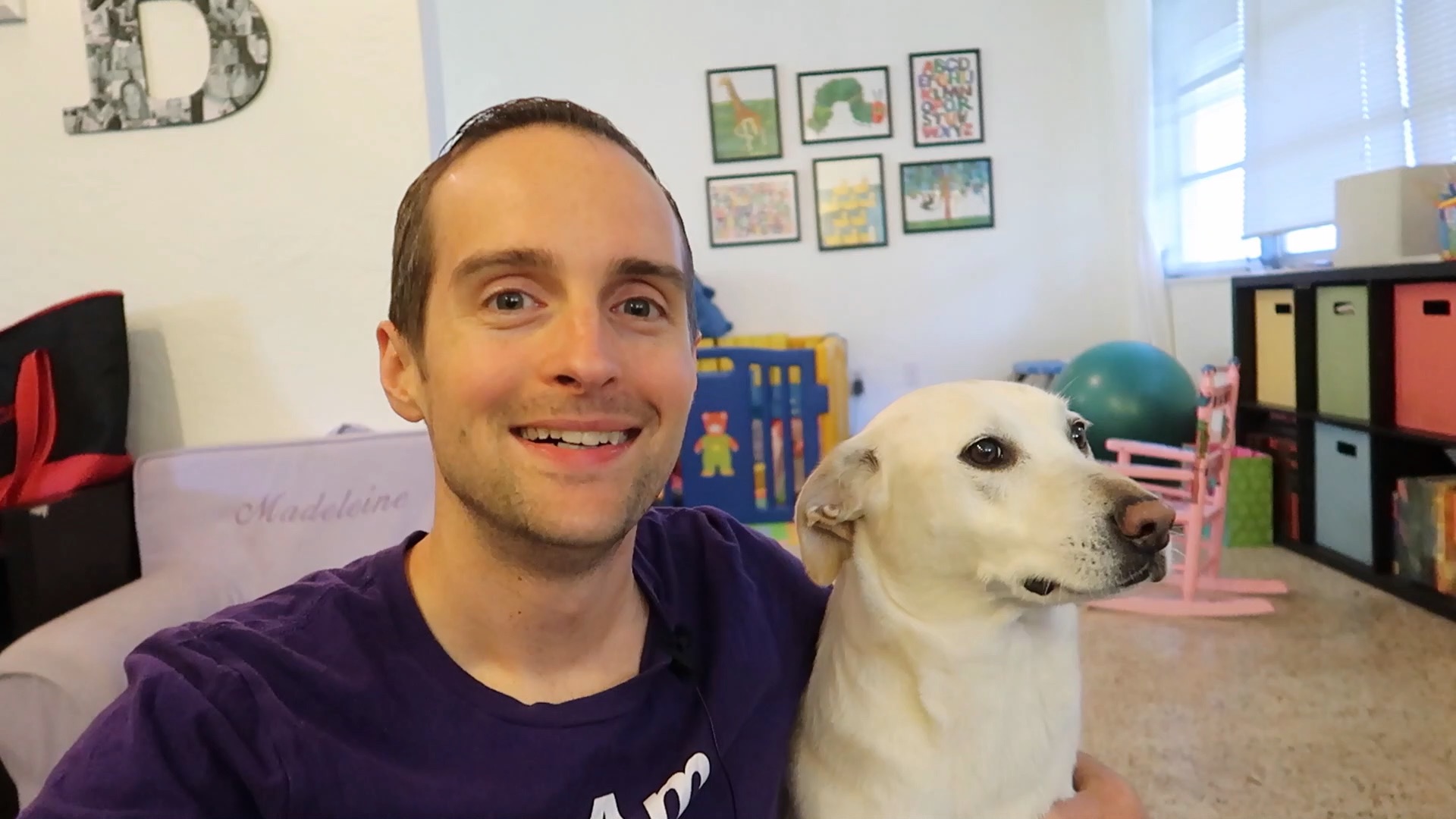 Would you join us in reading the story of my trip to the veterinarian with my dog one year ago because this may save a lot of grief, heartache and loss? It may give us more time with the pets we love so much and help us avoid thousands of wasted dollars at the clinic treating problems which will handle themselves without intervention!
Welcome to day 176 of Happier People Podcast with me Jerry Banfield.

Read this Story Before Taking a Dog or Cat to the Veterinarian?

I took my dog Peachy one year ago to the veterinarian and she was given a death sentence. The vet said that her blood was a complete disaster, that her counts were even too low to do surgery and that she had cancer that would certainly kill her soon.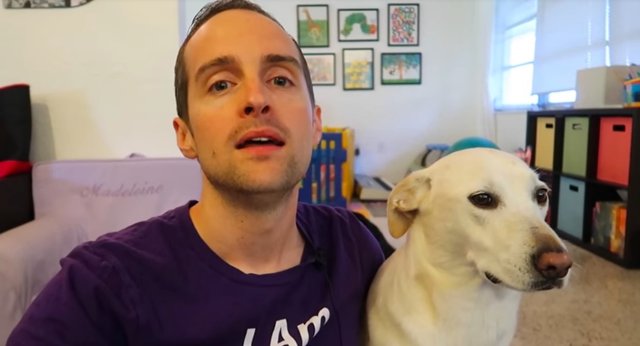 The vet said that my dog had internal bleeding and an abnormal heart rhythm. She said it will cost thousands of dollars to do surgery or she would be happy to put her to sleep.
The vet said that we had three basic options: put her to sleep, or we could go forward with the surgery for thousands of dollars, or we could just take her home and make her comfortable.
Thank God that's what we did because Peachy was not willing to let some diagnosis bother her.
In fact for most of the last year, there's been no evidence at all that she was ever even sick. She has been healthy. She took maybe a few weeks of laying around the house, not wanting to do anything and breathing heavily, but after that she simply recovered.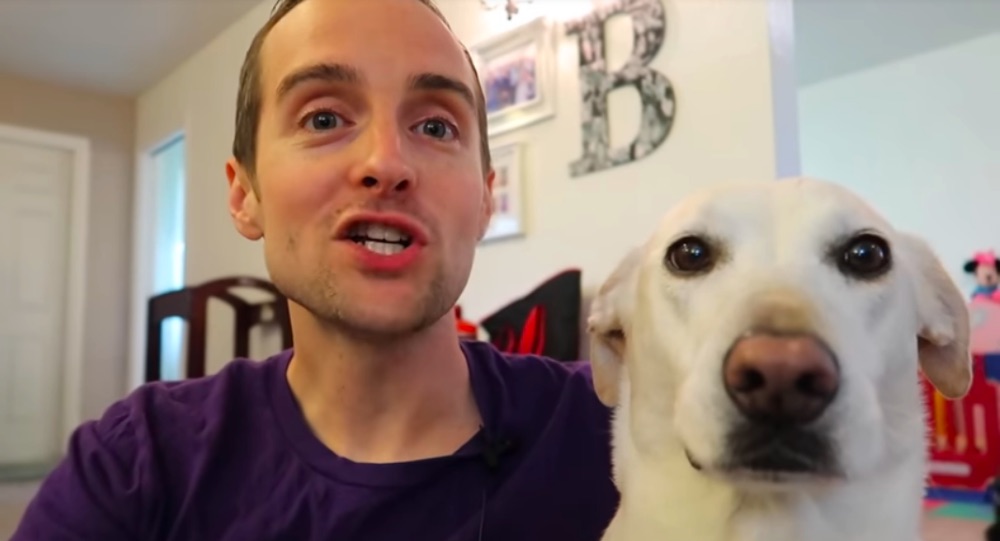 Today, there's no evidence that there ever was a problem she just went to the vet, a little while ago and got a full check-up. Everything is perfectly fine with her. Well, that's not completely accurate I said she got a full check-up. My definition of a full check-up now, is a little different from what it was a year ago when we went because here's what happened.
A year ago we took Peachy to the vet, right before all this happened. The vet said she was fine, beautiful, everything, no problems with her.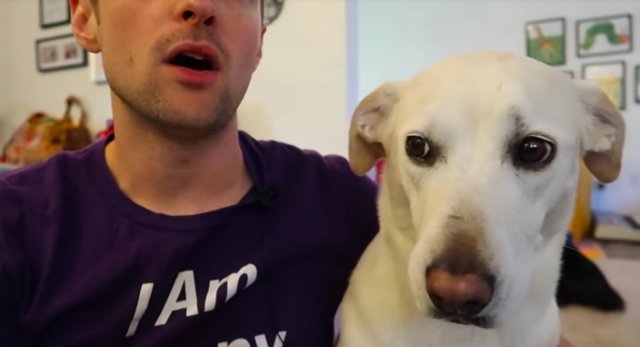 We then went back a month or two later, all of a sudden she is on the edge death with cancer, internal bleeding, and a few other diagnoses which were forgotten.
So how did that happen?
I had just spent almost a thousand dollars between Peachy and then Bow over here including getting all the tests and buying all the recommended medications. How was it possible that in just a month after doing what I was told now everything was wrong?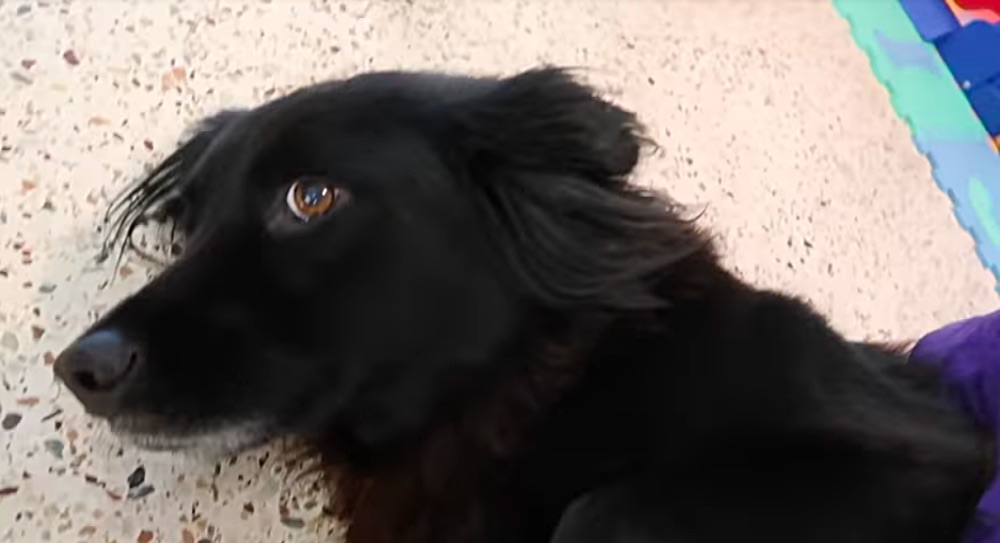 We had just spent almost a thousand dollars at the vet between getting heartworm drugs, between getting our shots, and between getting every examination that they recommended.
We had spent thousands of dollars at the vet.
What happened when we go back a month later?
After a dog being 100% fine before, it was time to put the dog to sleep, or spend thousands on surgery, or take them home and accept that they're going to die.
Today, I love vets because my mother is a veterinarian. I also realize that I don't need to do everything the vet says I need to do. In fact, our bodies, my body and our dogs' bodies, are capable of miracle recoveries with no surgery, with no treatment at all, with no drugs.
A change in belief, lifestyle, or nothing at all can completely cure that which medicine believes impossible. Things like a change of diet, can provide a recovery by themselves. The one intervention we did do, we changed her diet and "you're welcome Bow, you've got a different diet as well." We changed our dogs' diet when we went to the vet.
Now there's a bunch of studies that replicate these kinds of results in humans.
I myself changed to a whole plant-based vegan diet.
You can read about these studies in the book "How Not to Die," "Whole" and "The China Study," you can also watch "Cowspiracy" and "What the health."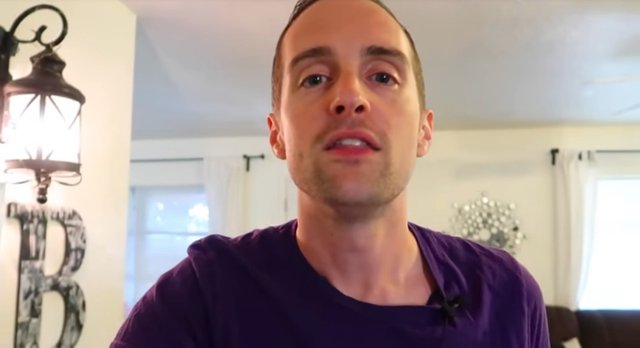 There are tons of books by doctors showing how a change in diet can affect miraculous recovery, or you don't even necessarily need to change your diet, it can happen without it.
Now, my mother as a vet, and the vet I mentioned, were completely against this. Yet, here's the thing, the one thing I did do is change my dog's diet. We were feeding her some food that promised to be incredible and give dogs everything they needed, but she also was dying of cancer, having heart problems and nearly bled to death.
What I read online are stories of dogs living to almost 30 years old, on all plant-based diet. I researched and I found these basic food I gave my dogs every day now.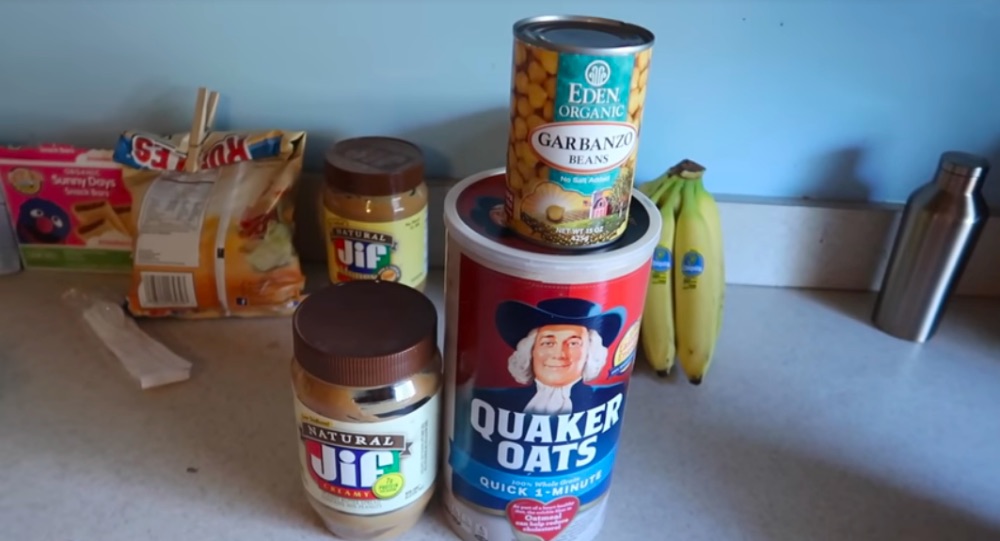 I gave my dogs a cup each of Quaker Oats and a can each of organic beans. Now, this is the expensive part, but you can make this a lot cheaper if you get beans that aren't organic. These beans are very low sodium, I like them and the dogs eat them too. I also gave my dogs some peanut butter, along with some fruits and vegetables.
This gives my dogs a diet that is proven, in human beings, to prevent cancer, heart disease and almost every single other thing that kills us. I switched my dogs to these diets after first feeding them for years, with the food promising it was so good for them. Food that is full of all kinds of nasty things, food that left my dogs on the edge of death.
I figured that if our dog was just going to die, I looked for solutions and the one solution I found, was a change in diet. Now, at first we changed her diet because she would not eat what we were feeding her.
Peachy said: "No, I'm not having any more of that disgusting food."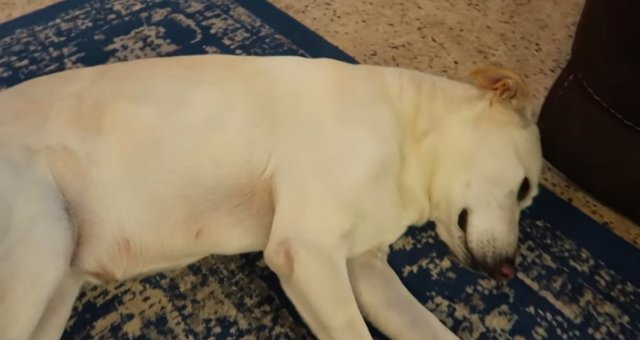 She refused to eat the dog food we were giving her. She forced us to change her diet. She actually told us through her refusal to eat her food. She forced us to change her diet, she would not eat the dog food we were buying anymore, the one of the leading brands of dog food.
We started experimenting and we tried all these other kinds of dog foods. We ended up on this today, which is what I just showed and here's what it looks like.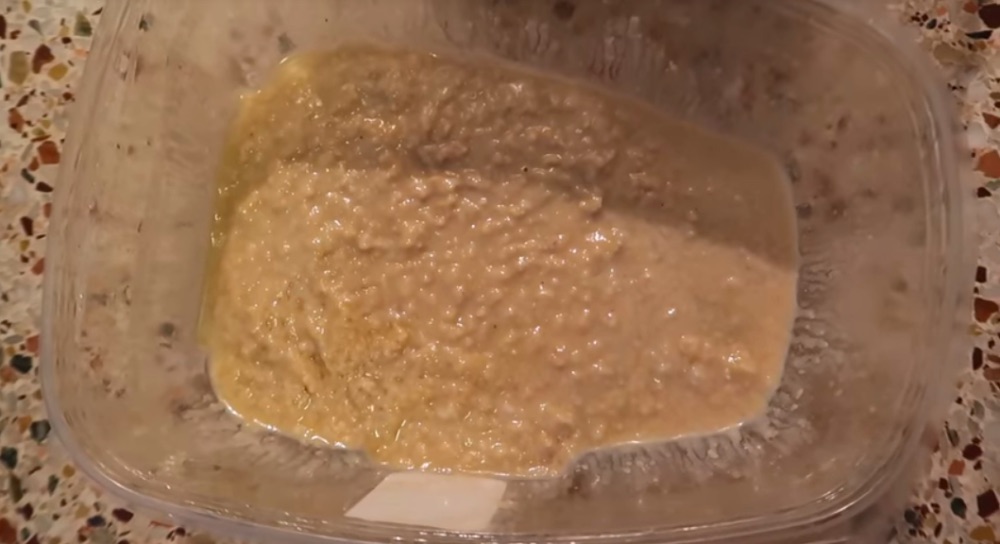 Now it doesn't look too attractive, it's just oatmeal, cooked peanut butter and beans. They get to have a banana, you think I should feed them of a banana, look then they get to have a banana every day also. I just break the banana up, you don't want to give them a whole banana, or they will swallow it, then sometimes they may throw it up.
I started feeding her that food because she loves eating it, she tears through that food. Now, if you're used to leaving them inside a lot, this also produces a lot of movement in a digestive system. Therefore you might want to account for that when changing your dog's diet.
I am extremely grateful to have this to share with you today because the vet did not present this option, to simply take the dog home and change the dog's food.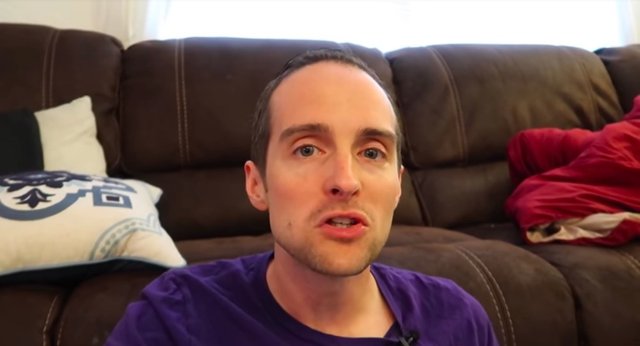 No vet I've talked to, not even my mother, not any of the vets I've gone to, suggested a diet change, all of them were under the same assumption, that dogs because of the teeth have to eat meat.
The truth is that the dogs are perfectly willing to eat whole plant foods. The science shows that whole plant-based diets are the absolute best in terms of health outcomes. I'm grateful that it is the diet I eat and that I take the time to cook it for them every day.
One more thing in this story, we went back to the vet this year and Peachy did have one little problem. She had an ear infection and in her ear, it was all swollen because she'd been shaking her head. It was just blown up and it looked ridiculous.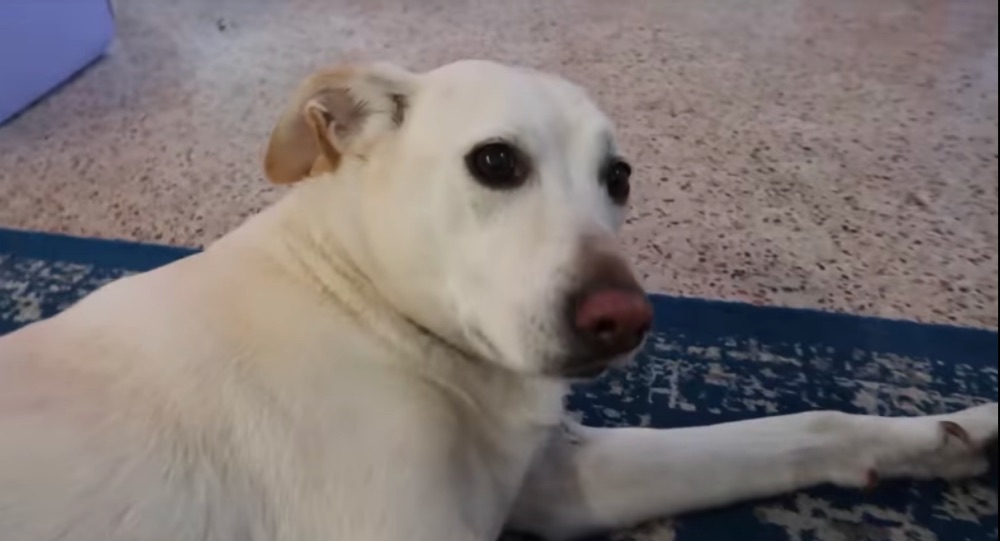 Now the vet told me that she was going to just put some steroids in there because that would drain her ear.
I said, "No, we're not doing that, her ear will heal up all on its own."
Dogs have been getting ear infections in shaking their heads since the beginning of time. I'm sure the dog ears are properly engineered to handle that.
Now, I realize that the vet probably has seen cases where the dog's ears have not gone down, but probably 99% of the time it does.
I did buy whatever they had me put in that ear and the infection went away.
I also opted out of what I knew was an optional procedure, but the way the vet pitched it to me did not sound optional.
I said, "No, we're not going to mess around and put steroids in her ear."
I think the vet was going to cut open her ear and drain in or something.
I said, "No, we're not doing that. Just give me the ear infection drops, we'll put those in there and the infection will go away."
That's exactly what happened.
I think that when we can take this approach with our dogs, then we've got a lot better shot at taking it for ourselves.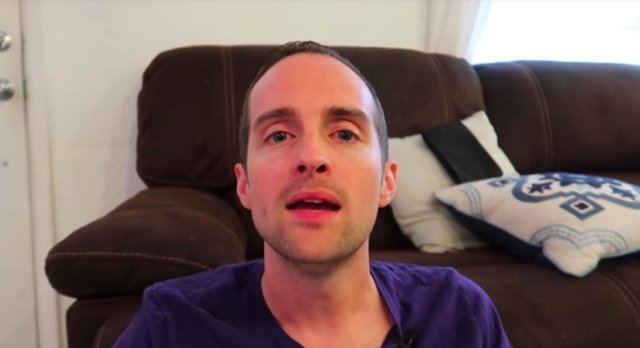 You see it's one thing with our dogs that we should be able to be objective. I used to lament that I could control my dog's food, but why couldn't I control my own eating?
If we can at least get a basic template of healthy life for our dogs, then there is a lot of hope that when we go to the doctor and he tells us that we have cancer, that we have to start doing chemotherapy, that we have to start taking these drugs, there's a little bit of hope that we can say, "You know what? I'm going to go home and eat different, and if that kills me, then so be it. I will not subject myself to torture on the hope that perhaps I will get better."
My father died going through a whole bunch of chemotherapy treatments, which did not help him recover at all. They poisoned him to death and made him suffer, then he died. He did not ever once have anyone mention to him that he could change his diet.
Just as with my vet, no one mentioned that possibility of altering the dog's diet. Although, as soon as you google it, you find stories of dogs just like my dog here living 30 years with a whole plant-based diet.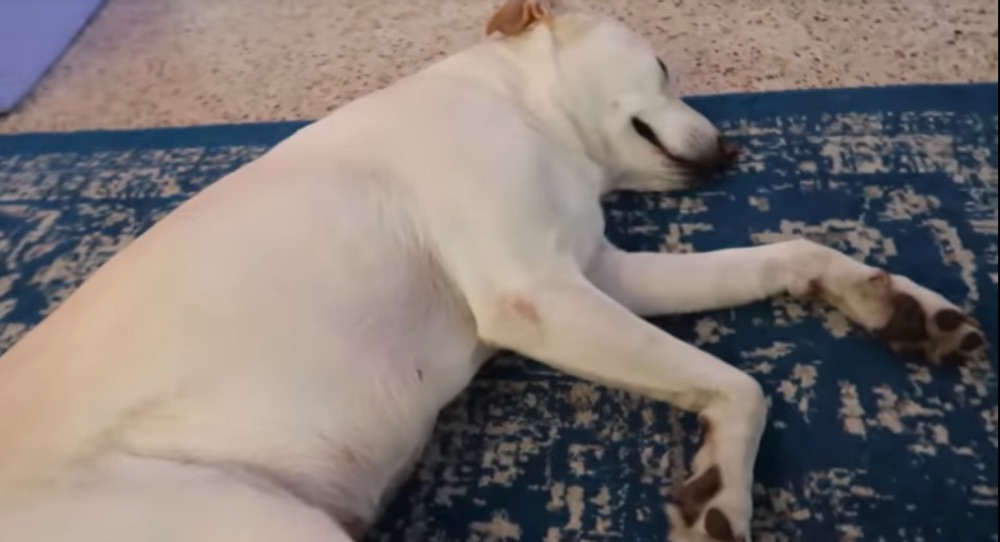 I hope this story is useful for you today, because this has been an extreme point of gratitude in my life for my wife, family, that we have our dogs today, both of them, still with us after contemplating losing them, after the vet certain diagnosis of death.
I am grateful today as my shirt says, "I am happy, joyous and free."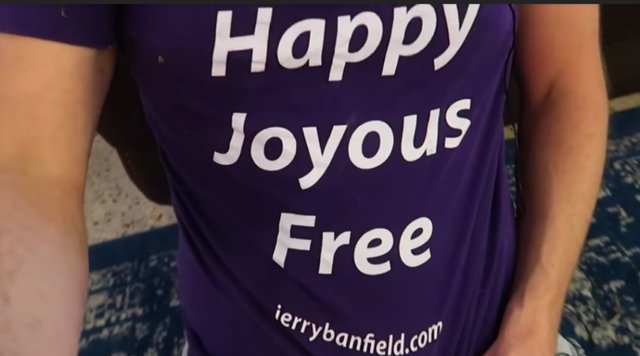 I'm free to make my own decisions about life.
I'm free to love and appreciate each of us today and to know that each of us is doing our best, which means the veterinarian is doing their best recommending alternatives for treatment.
I'm doing my best by sharing my experience here with you, providing what I hope is another or an additional set of choices, both for our pets and perhaps for ourselves too.
I love you.
You're awesome.
Thank you very much for reading day 176 of Happier People Podcast, which was originally filmed as the video below.
I appreciate you being here and I hope you have a wonderful day today.
If you found this post helpful on Steemit, would you please upvote it and follow me because you will then be able to see more posts like this in your home feed?
Love,
Jerry Banfield with edits by @gmichelbkk on the transcript by GoTranscript
Shared on:

PS: Would you please make a vote for jerrybanfield as a witness or set jerrybanfield as a proxy to handle all witness votes at https://steemit.com/~witnesses because as a top 20 witness I am pledging 80% of my earnings (~$200 a day) to funding our Facebook and Google ads? Thank you to the 1361 accounts voting for me as a witness, the 718 M VESTS assigned from users trusting me to make all witness votes by setting me as proxy, and @followbtcnews for making these .gif images!



Or