Devil Gundam: More Idea for Head Kitbash [Head Modification - Part 2]
Hi guys!

Today, I will do more brainstorming for this head kitbash. So here are updates on Project Devil Gundam!
More Brainstorming for Head Kitbash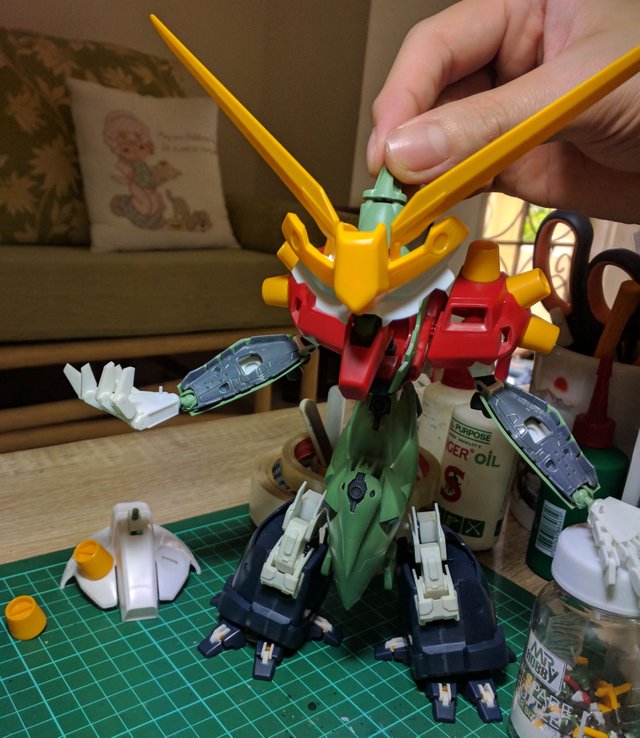 Using the Neue Ziel body as a base the head has more volume and looks better.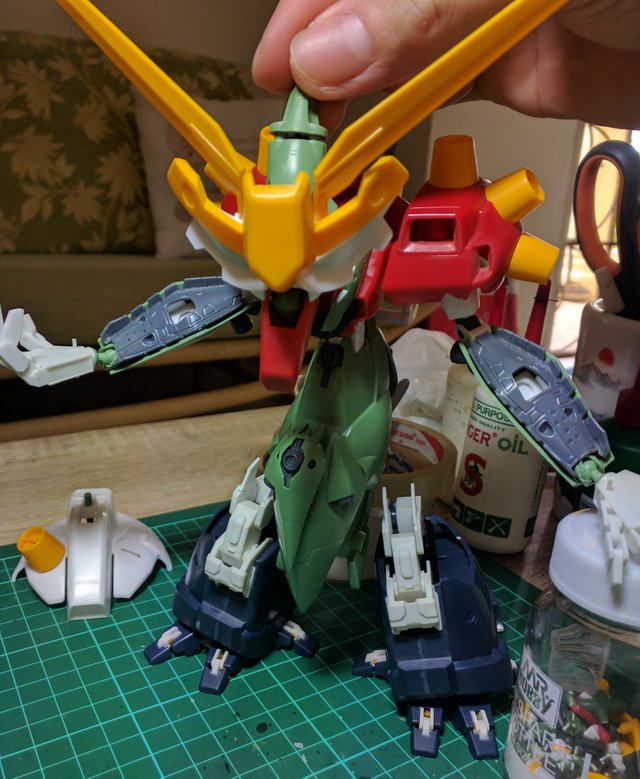 I am going to need a few connector for this one.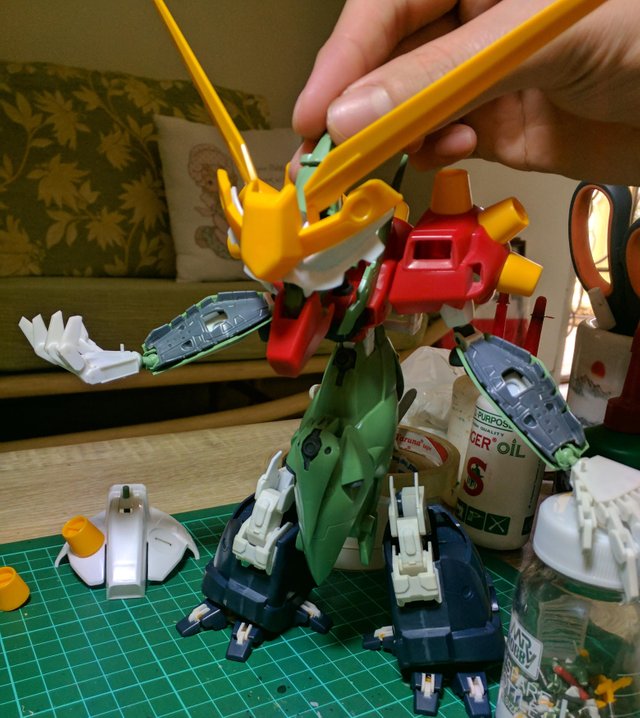 I think movable jaw would be awesome. I already have a plan in mind on how to make that mechanical jaw.
So these are my update on Project Devil Gundam for today.
Keep on steeming! Have a nice day!
Quick access tutorial:
Fixing broken peg using gunpla runer and several tools.
Fixing holes using cement and plastic scraps.
Making C-Joints using pla plates.