Dear Steemians,

welcome to the official first post of the [email protected] project! As I announced, this is a project to enable everyone willing to participate in the creation of a new plant variety, using a big network of people to achieve this goal together. As the last announcement served already as an introduction (if you have missed it: [email protected]) , or just look in the categorie/tag #plantbreedingathome) this will give you an overview of the structure of the project. First things first, there are a two important things we need to decide upon:

Most importantly – who would like to participate? :) 

Concerning the requirements: You do not need any gardening/plant knowledge at all, as I will provide this part! You do not need a garden or a balcony, approximately 60cms on a windowsill (the bigger the window the better) should be sufficient. If you live somewhere without windows (hopefully you are not) or just have very small windows with not much light coming in, we may be able to find a solution as well, this I would like to discuss personally via email. You should be able to provide at least 3 pots, soil, water and a bit of care. How many plants you will grow is your decision, but 3 is the minimal requirement to do the experiment. We will need to collect data 3-5 times during the season, but this will be announced and explained in detail. You see, there are very few requirements, so everyone who wants is able to join! :) 

Second point - Which plant should we use? I am still open for suggestions but to be honest, I am leaning strongly towards peppers, as I found a lot of scientific background that can help us. There is a lot of stuff on tomatoes too, but tomatoes tend to be very susceptible to pests and fungi. What do you think? If we choose peppers, we still can decide on what traits we want to work, and if we want to take a spicy or a sweet variety. Let me know what you think!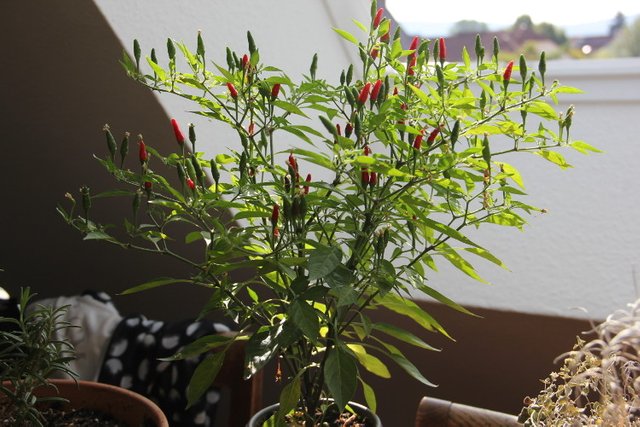 Picture 1: An impression from my kitchen :)

To proceed, I would suggest that we wait until the 1st of September (upcoming Friday) to collect ideas and discuss. If you want to participate, please send me an email to:
 
This email should contain a name (a nickname is sufficiant for the time being), the country you are living in and your choice of plant. September 3rd I will announce the chosen plant and the number of people participating.
This email is secure, and every piece of data you will give me will only be used for the project! 

Furthermore, I wanted to inform you about what is bound to happen next:
1. Start project, decide on a plant, find participants
2. I will look into resources for plant of choice and propose traits to breed, the community decides
3. I will start creating the first crosses and to produce seeds for the community; this will be documented and shared with everybody
4. Distribute seeds to everybody!
 
As the expected time to distribute seeds is probably somewhere in the beginning of next year, I will use the meantime to give you a introduction into genetics and breeding, step by step, parted into a few posts. As I need quite some time to prepare the posts you can expect a timeframe of around 2-3 weeks from post to post, with some updates on the project inbetween. I am excited, let's make this happen!
 
One last thing: I would usually not ask you for resteeming, but I am a bit anxious to get enough participants. The aim is to have 50 to a maximum of 100 people. Sorry to bother you, but I would be really thankful!

Dysprosium