The Gridcoin Blockchain Just Minted Its Millionth Block!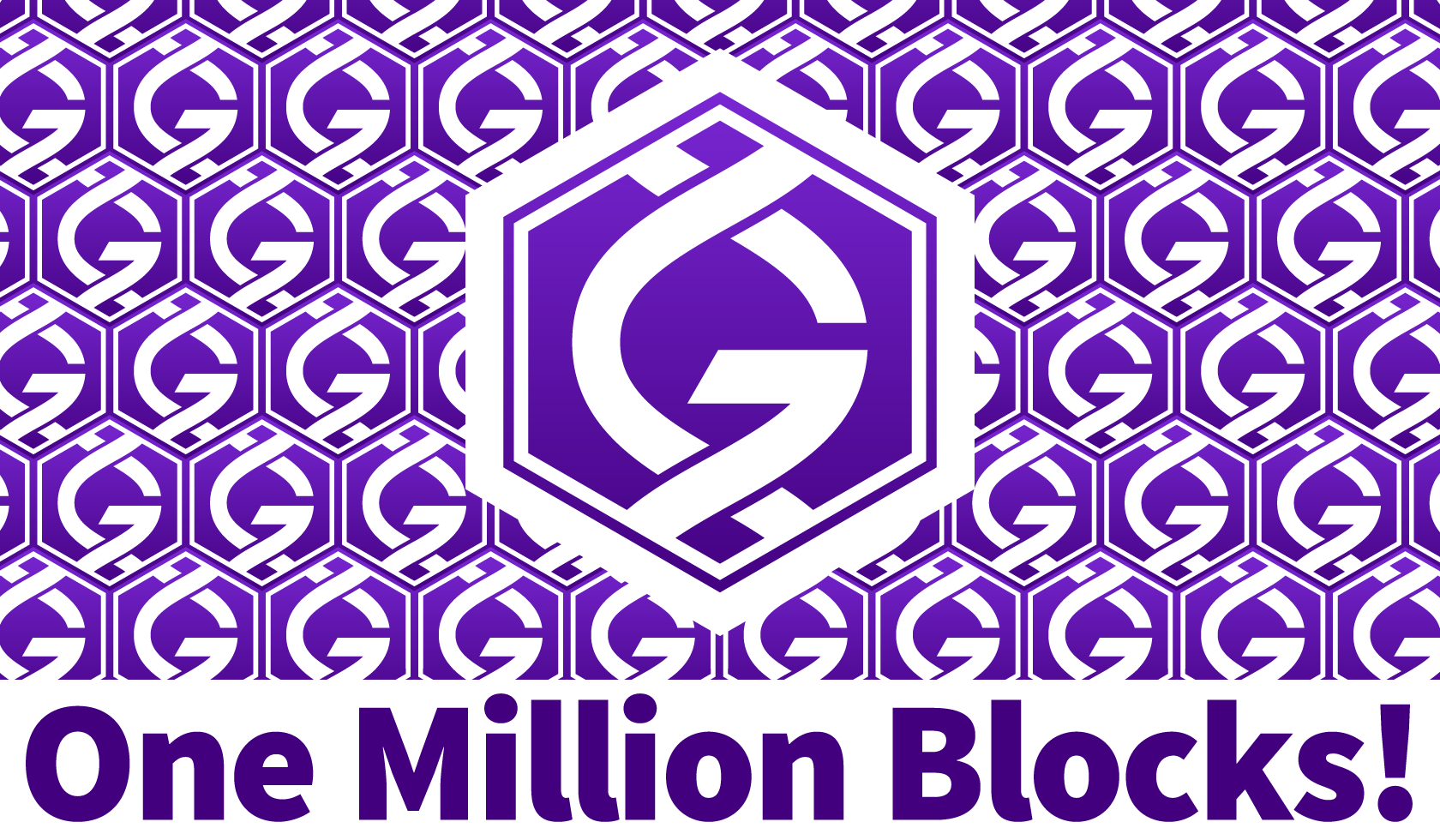 After much eager anticipation, the GRC blockchain just reached the millionth block milestone! Launched in October 2013 by the original pseudonym developer Rob Halförd, the coin has undergone a change form the original protocol (Gridcoin Classic) to Gridcoin-Research on October 11, 2014 and is since continuing to go from strength to strength!
The millionth block was mined by TomasBrod - congratulations!
Gridcoin is a unique cryptocurrency that pays out its users in proportion to research work done through the BOINC platform (in addition to 1.5% annual POS). This replaces POW of the classic coins like BTC, and means that while 'mining' Gridcoin you are actually generating tangible research results. Some of the key achievements by the Gridcoin community over the past 4 years I would like to highlight:
Inventing Proof of Research (POR), a viable "third way" of mining after PoW and PoS
About to be the #1 team on BOINC, meaning the Gridcoin network has contributed more to research through the BOINC platform than any other group, despite joining over a decade after the launch of BOINC.
Mapped significant portions of the Milky Way
Mapped many near-Earth asteroids along with their size, spin and axis of rotation
Discovered a significant number of prime numbers, Riesel and Sierpinsky bases, and Aliquot sequences.
Folded countless proteins for drug research
Contributed significantly to the SETI effort monitoring signals from space
Ran analysis of data from the Large Hadron Collider at CERN under the Swiss Alps
Powered the compute platforms of several major universities and research institutions
Contributed to research attempting to cure aids, childhood cancer and tuberculosis
Helped research and develop better materials for solar panels
Ongoing work to crack the remaining WWII Enigma messages
and many more...
We only expect this list to continue growing over the coming years, and hope to make many more contributions to humanity and the sciences. We would like to invite you to join us in our endeavor to promote cryptocurrency through scientific research and progress, which everyone can relate to, and make a tangible difference to society.
Thank you to everyone who has been a part of this journey - whether the whole way or just a short stretch.
Keep crunching!
---
If you would like to get further involved, or to read up on what is going on with the network, you can check out the following further channels serving the Gridcoin network:
---