I've had a number of people ask me how I go about doing my videos with a nice background image so I thought I'd do a quick video showing my setup.
This is the green screen kit I show in the video: https://www.amazon.com/gp/product/B018S65N1S
I also have OBS (Open Broadcasting Software) configured with two different "scenes," one for picture in picture screen sharing and one for talking directly to the camera.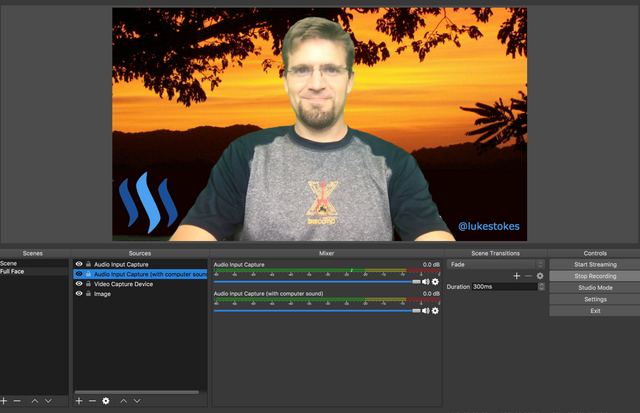 You can see from this screenshot how I have multiple sources configured for that scene. One is my computer camera's input, two for sound which I'll explain later, and the one at the bottom is for the image I want set as my background. Because it comes last, the video shows up on top of it.
I also have various quick keys set up in OBS as you can see here: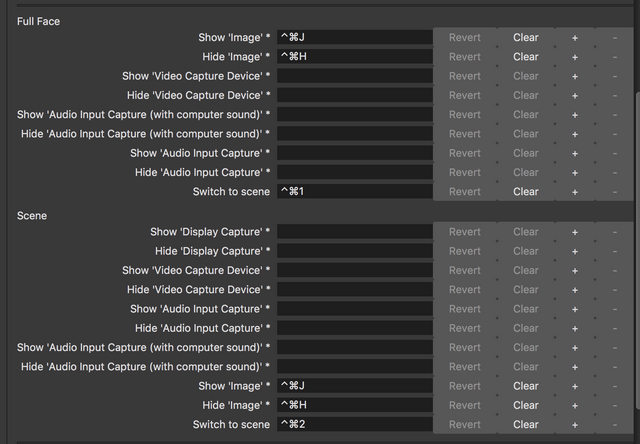 To start recording I use Control+Command+R (T to stop) and to switch between scene 1 and scene 2, I use Control+Command+1 or 2.
The picture-in-picture mode shown below is useful if I want to show my desktop as well: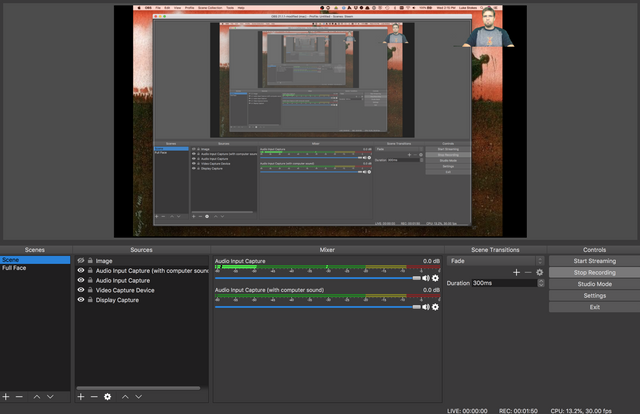 In this mode, I've resized the video window to be smaller and have the Display Capture source beneath it so it shows up as the background.
If I want to hide everything for a moment, I can use the Control+Command+J quick key to display the background image full screen above everything else (since it's the first source listed) (+H to hide again).
This can be helpful when you have to get an application set up or you need to tweak something in OBS while you're recording to avoid seeing the tunnel vision of videos inside of videos inside of videos you see in the image above.
Now, when it comes to audio capture, things get tricky. You have to follow instructions I found here: https://lofi-gaming.org.uk/blog/2016/09/17/capture-mac-desktop-audio-obs/ to capture both your microphone's input and the output coming from your computer (for example, if you're recording a conversation on Discord or joined into a video podcast with others).
Every time I record meetings with the eosDAC dev team, for example, I go into sound settings and set my Multi-Output Device to ensure it records not only what I'm saying but also what the team is saying: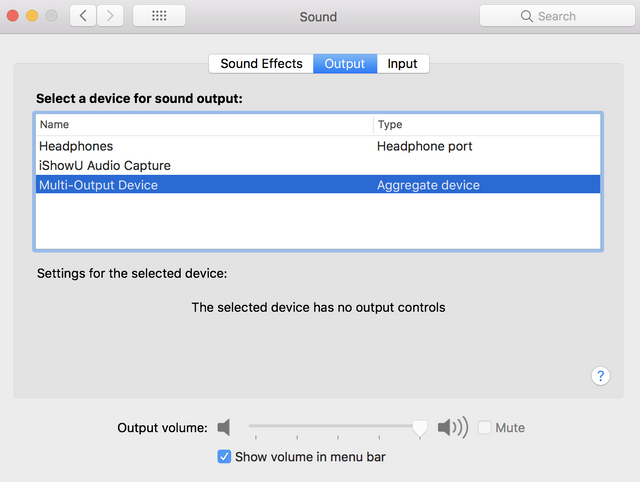 As outlined in the link I shared above, you'll have to install iShowU Audio Capture and configure your own multi-output device like so: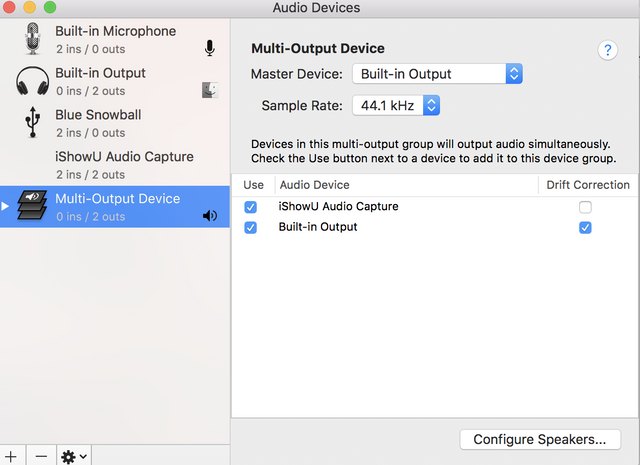 With all that in place, you can do your own videos in OBS, complete with your own custom background and little need for video editing after you're done.
I hope you find that useful!
---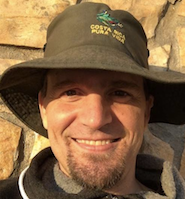 Luke Stokes is a father, husband, programmer, STEEM witness, DAC launcher, and voluntaryist who wants to help create a world we all want to live in. Learn about cryptocurrency at UnderstandingBlockchainFreedom.com







I'm a Witness! Please vote for @lukestokes.mhth