BLOCKTRADES CONTEST | Greek-Trail Participants
It has been a while since we saw such an appealing contest, so no wonder it has been very popular in notime!
As you may have already noticed, @blocktrades sponsors a new contest for offering some lucky steemians (8 to be precise), 2 votes per week, starting December 1st!
More information here by @anomadsoul
There have been (as this is being written) more than 312 comments, so we can assume that the competition will be harsh! Having seen some of the contestants, I have come to understand that there are even more quality & prominent authors than I thought : )
However, this post is for bringing to the fore the Greeks who are participating and let us hope that some of them make them to the 8 people selected!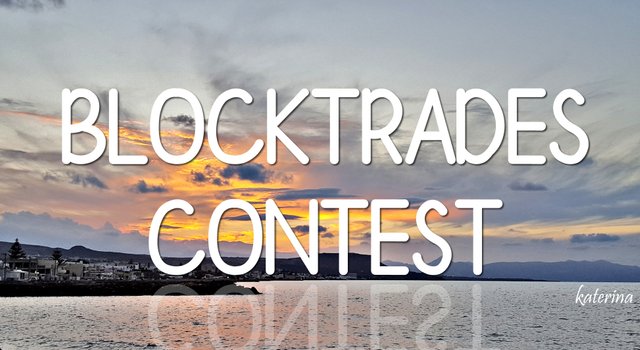 image source - @katerinaramm - shared with permission
---
---
Filotasriza is a very famous steemian and goes outside the Greek boundaries! With his space pots and anime reviews, I am sure most of you already know him! Just recently he launched a series of experiments wanting to see how active the steemians are and we are looking forward for his results!
I personally apologize for forgetting to include him before, filotasrize was the very first person to create his blocktrades contest post and we all vote for him!
Good Luck!
---
---
As she is writing this post, there is not much to say, just a link to my (katerina's) participation
---
---
Cryptomaniacsgr is participating too! One of the very active on discord and steemit Greeks who is striving to make it, while exploring and offering useful information about gadgets, nice photos of Greece and more!
---
---
What can we say about Ilias? One of the Greeks leaving his mark in the platform while living it to the full! Entrepreneur, popular, active, bright! He is participating while at the same time presenting his idea of bringing Steem to the World! Psss, he has been asked to be a speaker at an upcoming Steem event in Austin, USA!
One of the really strong contestants.
Good Luck!
---
---
What can I say about Nikos? Active, supportive, friendly, posting about his daily activity, beautiful images of Greece, useful tips and some times scary stories!
Let us support Nikos post too!
---
---
Maybe some of you do not know him, but he is a very talented skater (is this a word?), posting vlogs with his activities! He is active on a daily basis and we wish him too, Good Luck!
---
---
A friend of @cryptomaniacs, they joined the platform together and you know .. it is always nice to have a friend starting something new! Stelios has been active in the category of greek-trail, steemhunt and actifit also posting beautiful photos of Greece. Also very helpful on the Greek discord server!
It is nice to have you with us Stelios, Good Luck!
[Stelios' entry](https://steemit.com/blocktradescontest/@steliosfan/the-blocktrades-contest-trella-automatically-train-tall-plants-to-grow-horizontally
---
---
I don't know what to say about @ruth-girl, I still remember seeing images of her and the Greek Gang promoting steemit in Athens. A very (inter)active member, an invaluable asset to all communities she is a part of. The Greek-Trail is proud to have her support still.
A very strong participation here Good Luck Ruthie!
---
---
A highly esteemed guy with vast technical knowledge, former witness, using his creativity also for producing something beneficial for the open source world (@aristotle.team) and always present!
Nice to see you are also participating Dimitris! entry of Dimitris here
---
---
The participation from loveisintheair caught us by a very pleasant surprise! Last in line but First in our hearts and minds, always keeps our eyes, minds and hearts full of her amazing, mouth-watering photos!
We send you our love and wishes, good luck for the contest!
---

---
Good Luck to All Participants 💙
---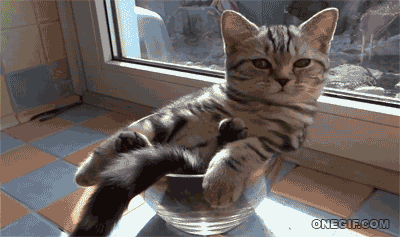 The competition may be fierce, but we are Greeks! Let us sit back, relax, and hope for the best! gif
All entries are presented with chronological order, as they were resteemed by @greek-trail. If there is any other entry by a fellow Greek not included, please let me know. Written and Powered up 100% by @katerinaramm. May someone(s) among us win!