Global Graphene Blockchain Devcon is successfully concluded 首届石墨烯区块链大会圆满结束
2018 Global Graphene Blockchain Devcon is successfully concluded in Shanghai. Over 40 speakers and 1000 audiences from all over the world attended this conference.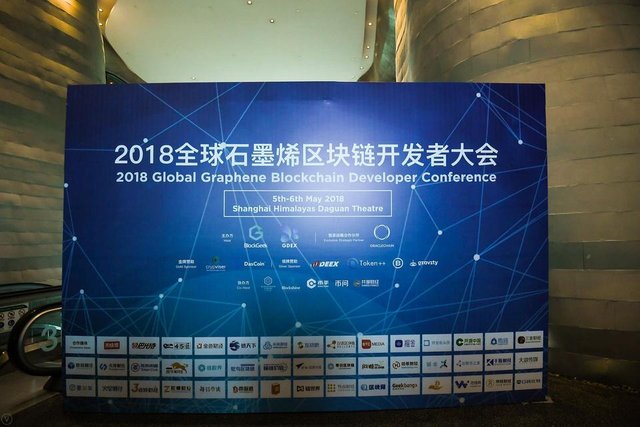 Photo gallery :
May 5th:http://suo.im/5pkhGd
May 6th :http://suo.im/5pkhGH
Video record:
May 5th
https://pan.baidu.com/s/1fdjdpOPA7LlYmE1W1UK1pw
passcode:2bdt
May 6th:https://pan.baidu.com/s/1gk-ZPsBa7EVSPwuByCw4Xw
passcode:mf9o
Speeches list:
《The future of BitShares》
by Jerry Liu, Founder of GEDX, Committee Member of BitShares
《Bitshares Blockchain in todays world》
by Annemieke Dirkes, Official Public Face sole Spokesperson of the BitShares Blockchain
《The Future of Cybersecurity and Trading》
by Mark Babbitt, CCO of Crypviser GmbH
《Architecture of keybox(A hardware wallet)》
by Zengbo Zhang, CTO of Magicwallet
《What on earth has GXS done to Graphene》
by Minqiang Huang, Founder and CEO of GXS
《Consensus and emission algorithm for a graphene-based protocol》
by Yury Parsamov,CEO of Gravity Protocol Peter Asalkhanov,Head of Research at Gravity Protocol
《What does the future hold for Bitshares? OpenLedger gives their vision》
by Ronny Boesing,Founder and CEO of OpenLedger ApS Committee Member of BitShares Ivan Bandaryk,OpenLedger CTO, CTO of OpenLedger BitShares witness OpenLedger-dc
《Semi-decentralized ecosystem using Bitshares Blockchain is the reality of decentralization》
by Vlad Sapozhnikov, Co-founder and CEO of deex.exchange
《Low Latency Distributed Exchange》
by Alex Ye,CYBEX CTO
《Graphene Blockchain Panel》
by Ryan R. Fox(Host),Fabian Schuh (Xeroc),Sigve Kvalsvik,Alfredo Garcia,Peter Asalkhanov ,Mark Babbitt,Neo Ma,Alex Ye,Yi Luo,Zengbo Zhang
《Unique Panel: Debate on the future trend of BitShares》
by Jademont(Host),Ronny Boesing, Christoph Hering, Annemieke Dirkes, Fabian Schuh (Xeroc),Jerry Liu,Qiang Liu,Zicen,Zongbo Yao, Huabo Hu,Xuqiang Wu
《YOYOW new product launch event》
by YOYOW team
《The future of Digital Assets Distribution Demonstrated on Real World Use Cases》
by Matej Michalko,Founder and CEO of DECENT Foundation Co-founder of ALAX
《Graphene based currency of trust》
by Branislav Zelenak,Blockchain Team Leader of DasCoin Damir Nedžibović,Senior Blockchain developer of DasCoin
《Multi-lay space coupling platform for valuable information transferring》
by Yi Luo,Researcher of blockchain technology
《Same DPoS, different IoTchain》
by Neo Ma,Technical geek
《Payger - How we make money social》
by Christoph Hering, Founder and CEO of Payger
《Creating new smart contracts in graphene blockchains》
by Alfredo Garcia,BitShares Core Developer
《Peerplays provable fairness through SWEEPs》
by Jonathan Bahai, Founder of Peerplays. eXeBlock Technologies Corp (CSE.XBLK)
《The BitShares Python Library》
by Fabian Schuh CTO of Blockchain Projects
《Sustainable Development: Worker Proposals Funded by the Reserve Pool》
by Ryan R. Fox, Coordinator of BitShares Core Team
《Enhancing Graphene infrastructure》
by Alex Shkor,CTO at Scorum Founder of DEIP.world
《Development and application challenges of blockchain Technology》
by Chao Wang,Co-founder and CTO of Bottos
《OracleChain:the EOSIO BP candidate and contributor of EOS ecosystem》
by Harvey Zhao,Founder and CEO of OracleChain
《Huobi Mining Pool helps to build EOS ecology》
by Fei Cao
《The understanding of EOS's performance Architecture》
by Cheng Chen
《The Way to UnlimitedIP-A EOS Based Entertainment Eco-system》
by Lingyan Zhao,Founder of UnlimitedIP program CEO of Link Entertainments Technology
《Why EOS,Why us》
by Zicen,Founder of HelloEOS Committee Member of BitShares Co-founder of YOYOW
《Thinking in EOSIO》
by Yahuang Wu,CTO of MEET.ONE
《Our Roadmap to EOS Block Producer》
by Ruiqi shi,Co-Founder of EOS Cannon Founder Director of @BYSTAKE "胖哥说币"blogger owner
《The Exchange Positioning of Blockchain 3.0》
by Peter Wu,Founder and CEO of Chaince Trading Platform
《EOS Panel》
by Zhiyong Tan(Host), Harvey Zhao, Ocean Liao, Lingyan Zhao, Zicen, Yahuang Wu, Ruiqi Shi, Peter Wu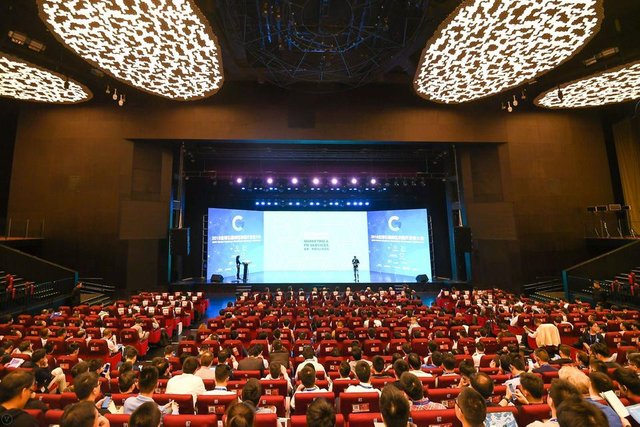 This event was held at Daguan theater of Himalayas Hotel in Shanghai.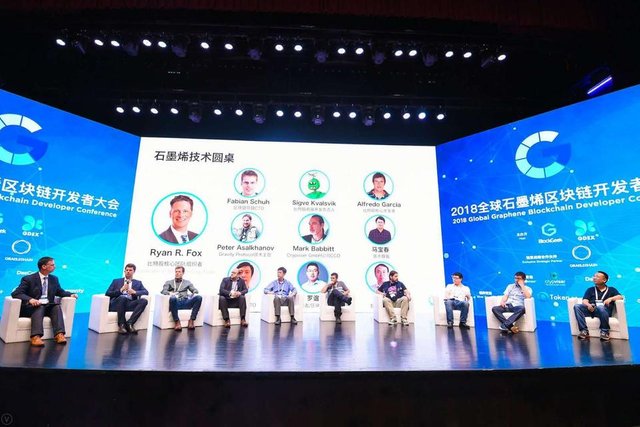 Fox was the host of the first panel discussion "Graphene blockchain technology"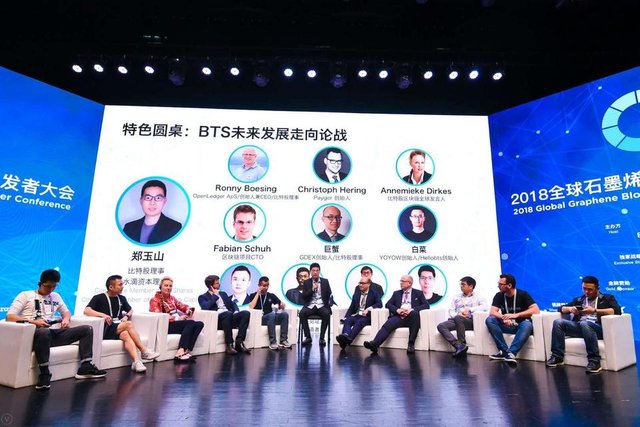 I was the host of panel discussion "The future of Bitshares"