Hi guys, neat update today for all @tipU investors / SP delegators.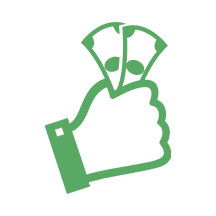 @tipU automatically sends payouts to all investors every 24h but if you don't want to wait:
Send 0.001 SBD to @tipu with memo: payout
And you will receive your earned SBD and STEEM accumulated since last payout.
Please note that this this method ignores the reinvest functionality so you will receive 100% of earned SBD/STEEM even if you set the reinvest to more then 0%. If you want the payout, you'll get it whole ;)
Cheers!
PS. Do you know any other voting bot that can do that? ;)
---
If you want to be @tipU investor or STEEM POWER delegator - click here for more info. @tipU pays 100% profit + extra 50% curation rewards to all investors :)