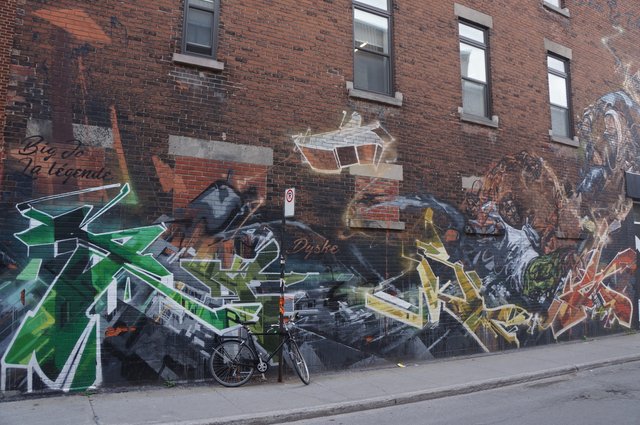 I sort all my photos, that's why old murals appear, but this one is still visible and in good condition on rue Marie-Anne.
WHERE

On rue Marie-Anne (corner with Boulevard Saint Laurent, Montreal, Canada.
Position on Google Maps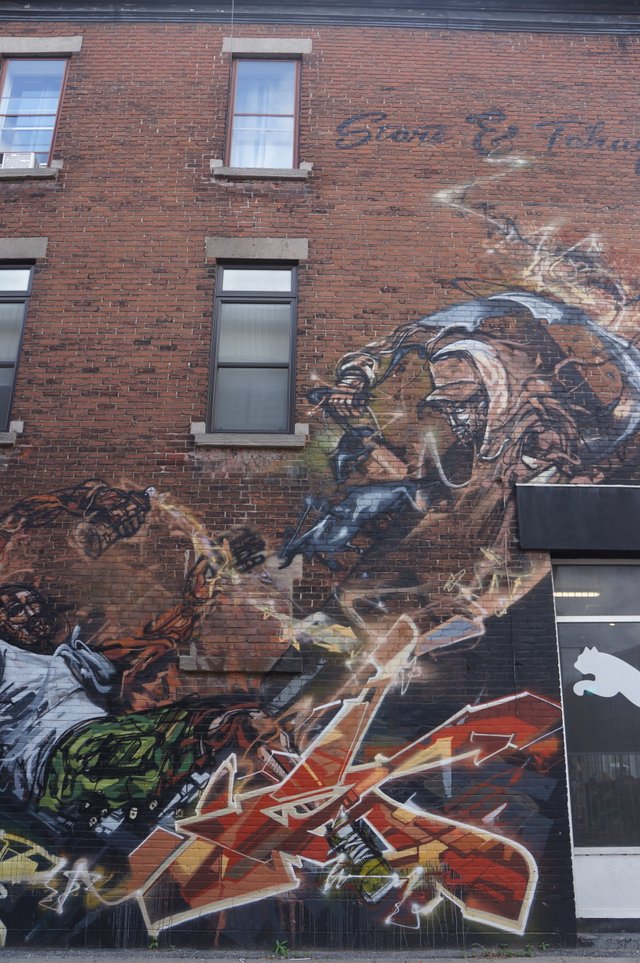 Lettering by Stare and figures by Tchug
WHO

Stare
Based on Montreal, Stare is known for his innovative and versatile writing. He likes letters & calligraphy and the Montreal's walls benefit...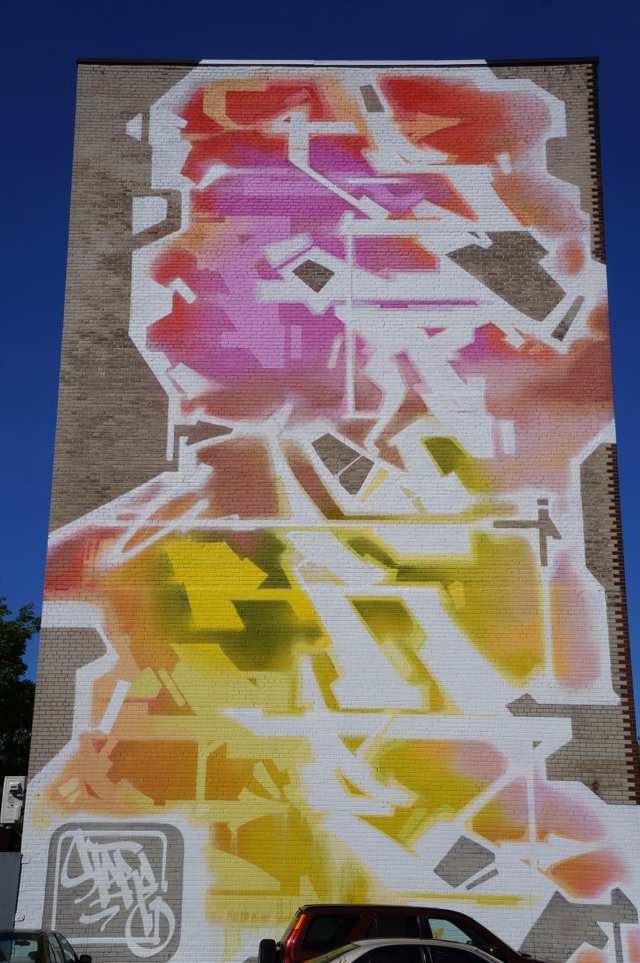 And on Street Art #165, very nice part in a collective tribute to Scan
Tchug
Based in Montreal too, François Leandre aka Tchug has more a figurative style.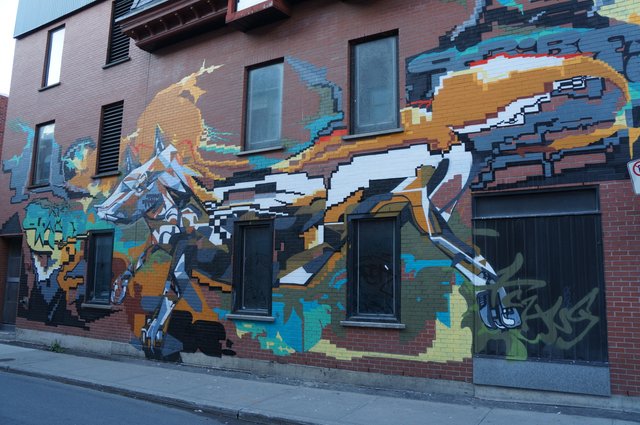 Street Art #081, collaboration Scribe and Tchug for the 2018 Under Pressure Festival.
WHEN

Sources

My Old Posts about Street Art

#194 Axe Lalime, Montreal
#193 GODMESS, Porto
#192 Francisco, Porto
#191 Guaté Mao, Porto
#190 Lalasaïdko, Porto