🏆 #GooglyPrize 👀 This Week's Winners - Issue No. 90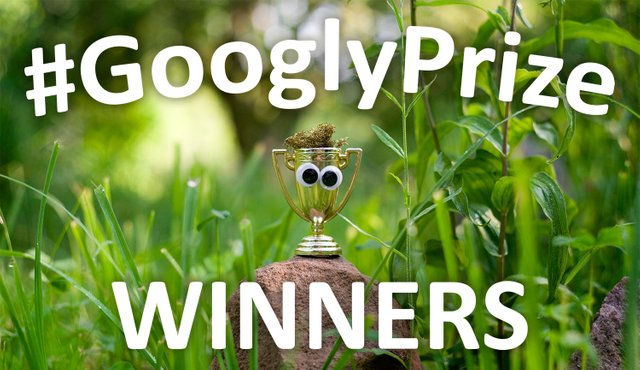 Go Outside, Get Some Fresh Air, Be Creative!
Was my call to action, exactly 2 years ago, today!
[...] do yourselves a favor and take a walk, be creative and breathe some fresh air. It's mid summer and the world is big, colourful and waiting for you!

Maybe stick some #GooglyEyes on things and take a picture? It's easy, fun, and [...] when you get home, you've got something to post. Really, it's a win-win on all levels!
And those words marked the unofficial kick-off, opening the doors to what has since grown into a well established and beloved special niche on this blockchain called STEEM: #GooglyEyes
Two years later, look at where we stand today, I can't help but to feel proud about our lovely little googly community we have built together!
Mark this date in your calendars: the official 2nd anniversary will be on July, 2nd. I think we should have a little celebration! Maybe we'll get together on Planet Googly, listen to some good music and look back at 2 years worth of great #GooglyEyes or something?!
🎊 bring some confetti 🎊
---
The Prize Pool:
carried over from last week
2.392 SBD and 6.272 STEEM in liquid funds
and an available delegation of 380.406 SP
plus
@suesa is sponsoring 10 STEEM
(week 2/6)
plus
100% of all rewards on last week's winner announcement:
4.637 SBD and 11.654 SP
that's 16.272 STEEM and 7.029 SBD in the prize-pool:
60% will be given out today, 40% will be carried over into next round!
1st - 30%; 2nd - 20%; 3rd - 10%;
and
392.060 SP will be delegated to the winners!
 
Need more details and numbers about the Prize-Pool? There's a whole spreadheet for you!
---
To determine the winners, friends and family on the Planet Googly discord came together to mark up to three of their favorite posts among all qualified entries.
the qualifying posts were submitted by:
@juanzcorpion, @drakernoise, @droida, @roguescientist84,
@brittandjosie, @wakeupkitty and @insaneworks
today's guest judges were:
@bucipuci, @dexterdev, @drakernoise,
@hazel420, @hgn66, @isnogud and @madlenfox
guest judges can never vote for their own entries
drumroll please...
🥁 HERE ARE THE WINNERS: 🥁
🥉 Today's 3rd winner is: 🥉
@roguescientist84 with
"Meet Knobby"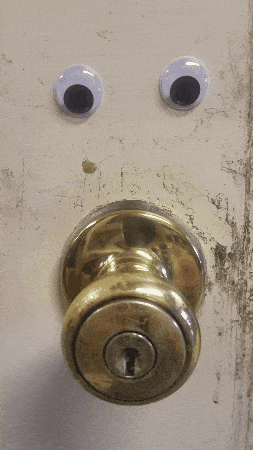 Posting GIFs isn't always easy, sometimes it's harder than welding, maybe even harder than repairing an electron microscope?! But in the end, the effort will be well worth it: Meet Knobby!
🥈 The 2nd winner is: 🥈
@drakernoise with
"NEW IDEA : Googlyeyes entry & Weekly Music List"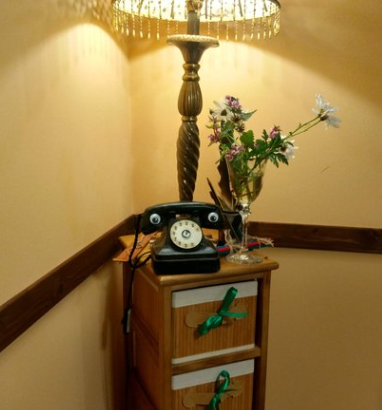 Sometimes it helps to brainstorm right out in the open. And then put some #GooglyEyes on it, because they make everything better! @drakernoise wants to start a new music sharing hub on STEEM, #weeklygooglymusic would be awesome, but i think it's better called #mytunes after all... he's got a new announcement coming, so stay tuned for that!
🥇 And Our Grand Winner is: 🥇
@insaneworks with
"Someone else's SadEyes"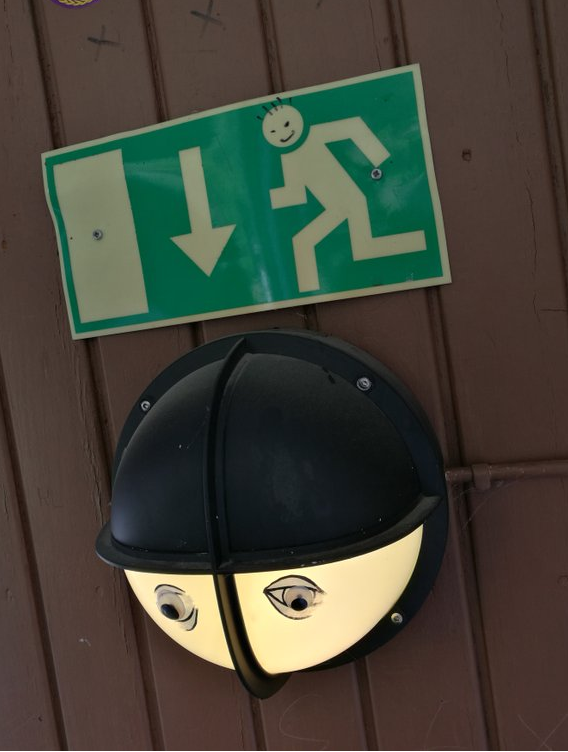 And taking the grand prize, is @insaneworks with someone else's SadEyes. Quite Literally. Because even though he didn't apply these eyes himself, he hand-wrapped this post creatively and that's all that really counts.
aaaaand
another drumroll, please
🥁 the Googly-Delegation-Winners are: 🥁
you will receive 196.030, 117.618 and 78.412 SP for at least 9 days.
What a delight, all three winners totally qualify for a delegation, all of them can certainly use a little more stake and none of them self-votes in any noticeable manner. Awesome, we're doing a 50/30/20 split!
---
prizes are being awarded every 7-8 days
No-Conditions Policy:
No mandatory resteems, upvotes or follows are required!
just:
- get some #GooglyEyes -
- stick them onto something -
- take some pictures -
- make a post with the tag #googlyeyes -
- post original content and don't spam -
- this is a creative contest and not a lottery -
- show us something special and post with passion -
More Winners Every Week!
The prize-pool for the next issue already contains:
liquid funds of 6.508 STEEM and 2.811 SBD
and 393.078 SP for delegations
plus
10 STEEM donated by @suesa
plus
100% of all rewards on THIS POST!
Want to learn more about this contest? Read:
A brief History, some Updates and a few Tips for Winning
Have more questions or just want to hang out? Join:
Planet Googly on Discord
---
bonus image: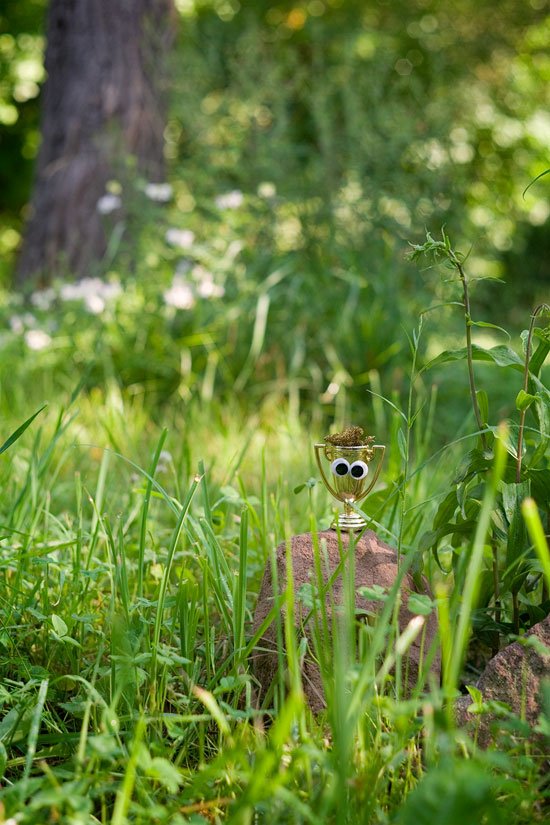 on a sunny Sunday morning out in paradise
---
My special appreciation goes to our googly patrons:
@krystle, @ausbitbank, @reggaemuffin and @drakos!
They are bootsrapping this contest with their ongoing support!
@ausbitbank, @reggaemuffin & @drakos are also running as witnesses,
show them some love by giving them your approval!
More shoutouts go to @perepilichnyy, @contestkings, @abigail-dantes, @ew-and-patterns, @thecryptodrive, @devann, @suesa, @brandt, @krystle, @okkiedot, @arcange, @brittandjosie, @simplymike, @steemseph, @mathowl, @isaria, @kamikaze, @marty-art, @marblely, @sparkesy43, @jasonbu, @drakernoise, @bashadow, @shasta, @insaneworks, @juliakponsford, @o07, @shoemanchu, @jamerussell, @bucipuci, @googlyeyes, @monster-one, @droida, @nickythecat, @zneeke, @storysharing, @roguescientist84, @suesa-random, @artemisa7, @lordvdr, @dexterdev, @bubbleburst, @tellurian, @yehey, @vaccinusveritas, @whitelistauthor, @yo-yo, @gweern, @steemean, @newbiegames, @robofox, @glitterbooster, @hazel420, @iovoccae, @steemlandia, @lukasmining, @brickmanbrad, @thomasgift, @soundworks, @hungryanu, @raphaelle, @shadowmask, @ikarus56, @rocketpower, @i-c-e,
@linkerstinker, @hgn66, @iedot, @rhodium, @orbo, @arsadulislam, @naha.pal, @mohaaking, @meedo, @nurah, @pinoy, @kingnosa, @ambercookie, @themuffinman, @wstanley226, @theodosiskatq, @cryptorunway, @badham, @changeangels, @shahabudin, @pamahdoo and @atomicannie for upvoting last week's post and helping to fund this award!!
---
everything is better with #GooglyEyes
Your upvote on this post is funding next week's prize!