🏆 #GooglyPrize 👀 This Week's Winners - Issue No. 111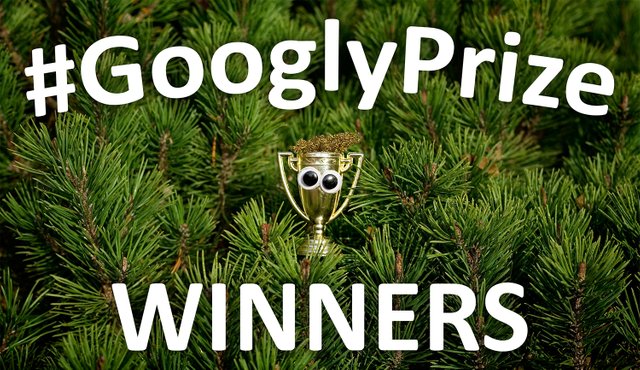 One Hundred and Eleven.
A googly trinity of ones!
While I am quite excited about this being Issue No 111 of the show, that's such an awesome number, I am also a bit concerned about the lack of entries to the #googlyeyes tag. Just a few hours ago there was but one entry made to the tag, even though it's been almost eleven days since the last announcement went up.
I did however notice a few posts with googly eyes that were made without actually using the tag, so at least there was just enough content to award some prizes today. So let's do this now!
And please, do post some more #googlyeyes, will you?
---
The Prize Pool:
carried over from last week
0.022 SBD, 4.555 STEEM,
4.861 PAL, 20.8317 CCC and 3.13055 PHOTO
in liquid funds
and an available delegation of 554.848 SP
plus
100% of all rewards on last week's winner announcement:
0.000 SBD, 6.478 STEEM, 6.480 SP
8.079 PAL, 38.5417 CCC, 12.43084 PHOTO
PAL, CCC and PHOTO pay their rewards in 50/50 staked and liquid tokens
only the liquid amounts, available for immediate prize-payouts, are noted above
staked tribe-rewards in equal amounts have been added to @googlyeyes' stake
you are welcome to join the discussion on how these funds should be used
share your thoughts on the Planet Googly Discord
adding up to:
💰
0.022 SBD, 11.033 STEEM,
12.940 PAL, 59.3734 CCC and 15.56139 PHOTO
in the liquid prize-pool
60% will be given out today, 40% will be carried over into next round!
1st - 30% | 2nd - 20% | 3rd - 10%
and
561.328 SP for delegations!
delegation prizes are exclusive to winners with low stake and good voting manners
 
 
Need more details and numbers about the Prize-Pool? There's a whole spreadheet for you!
---
Usually the friends and family on the Planet Googly discord get the opportunity to select up to three personal favorites from all valid entries made under the #googlyeyes tag since the last winner announcement was posted. Well, as mentioned above, there wasn't much of a selection to chose from and so I skipped the jury process this round and named the winners directly myself.
qualifying posts were submitted by:
@mathowl and @galtsund
plus: @farm-mom will be our special guest on the pedestal today
today's guest judges were:
nobody,
just me
guest judges can never vote for their own entries
drumroll please...
🥁 HERE ARE OUR WINNERS: 🥁
🥉 Today's 3rd winner is: 🥉
@farm-mom with
"SEARCHING THE HOMESTEAD FOR OUR CHRISTMAS TREE"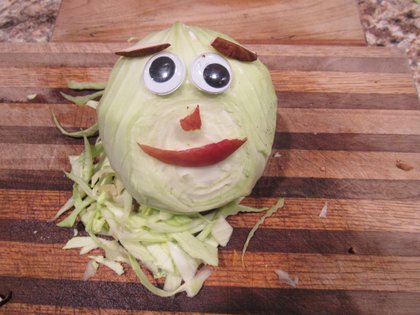 We'll begin with handing a surprise third prize to today's special guest. This post did not use the #googlyeyes tag, it's a #wednesdaywalk from @farm-mom's homestead and she lovingly included some googly goodness in that blog and I do appreciate that a lot!
🥈 The 2nd winner is: 🥈
@galtsund with
"... eyestone... #1"
This one is a proper googly gemstone, a gemstone family actually, kind of. @galtsund made this awesome post a few days ago, unaware of the #googlyeyes shenanigans on steem and I have to thank @shasta for digging this up originally. @galtsund made a second post of the same subject just now and included the googlyeyes tag for that one, but this original post is the better one for sure and definitely deserving of this prize.
🥇 And Our Grand Winner is: 🥇
@mathowl with
"Offeyes: put stuff in your mouth"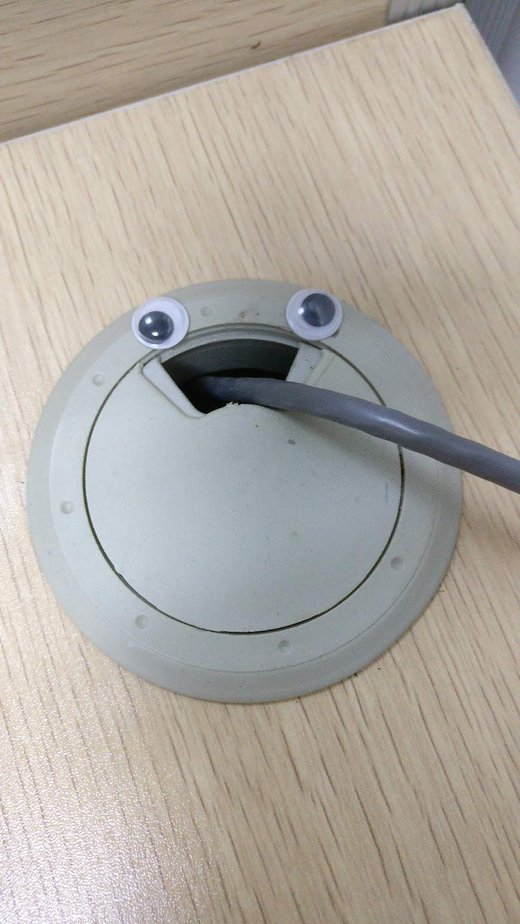 And finally, the one post that was made intentionally for issue no 111 of the GooglyPrize, another punny masterpiece crafted by the googliest owl around steem. The grand winner of the first prize, the one and only, @mathowl. Awesome stuff!
aaaaand
another drumroll, please
🥁 the Googly-Delegation-Winners are: 🥁
you will receive delegations worth
336.796 and 224.531 SP
for at least 9 days.
Our second winner today has more than 10k SP available for their vote and also shows a rather huge self-voting quota. This unfortunately disqualifies them from winning a share of the delegation prize which is instead going to our grand and third winners in a 60/40 share.
---
prizes are being awarded every 7-8 days
No-Conditions Policy:
No mandatory resteems, upvotes or follows are required!
just:
- get some #GooglyEyes -
- stick them onto something -
- take some pictures -
- make a post with the tag #googlyeyes -
- and it must be one of the 1st five tags -
- post original content and don't spam -
- this is a creative contest and not a lottery -
- show us something special and post with passion -
More Winners Every Week!
The prize-pool for the next issue already contains:
liquid funds of 0.019 SBD, 4.413 STEEM,
5.176 PAL, 23.7495 CCC and 6.22458 PHOTO
and 549.459 SP for delegations
and
as always,
100% of ALL rewards on THIS POST!
Want to learn more about this contest? Read:
A brief History, some Updates and a few Tips for Winning
Have more questions or just want to hang out? Join:
Planet Googly on Discord
---
bonus image: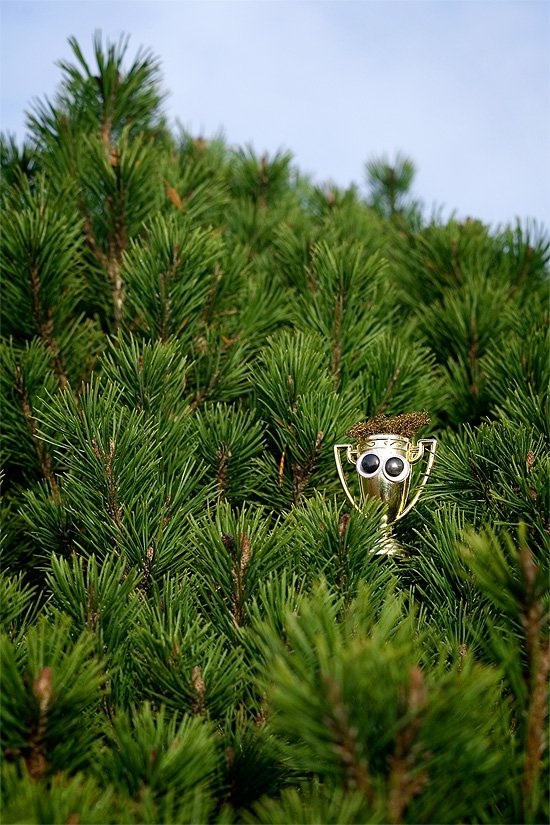 sunbathing in the winter sun is the next best thing to hibernation
---
My special appreciation goes to our googly patrons:
@krystle, @ausbitbank, @reggaemuffin and @drakos!
They are bootsrapping this contest with their ongoing support!
@ausbitbank, @reggaemuffin & @drakos are also running as witnesses,
show them some love by giving them your approval!
More shoutouts go to @steemflagrewards, @perepilichnyy, @abigail-dantes, @ew-and-patterns, @thecryptodrive, @gungunkrishu, @nateaguila, @derangedvisions, @bluesniper, @saboin, @bridgetbunchy, @steemean, @farm-mom, @mathowl, @steemseph, @charlie777pt, @curx, @marblely, @eliel, @shasta, @yehey, @aicurator, @arcange, @jasonbu, @pladozero, @megadrive, @ewkaw, @drakernoise, @tryskele, @discernente, @tengri, @cryptomancer, @furious-one, @samic, @insaneworks, @bashadow, @kamikaze, @apsu, @osm0sis, @anacristinasilva, @swiftcash, @krakonos, @healthdear, @lordvdr, @qwerrie, @droida, @sparkesy43, @careassaktart, @monster-one, @xmauron3, @rawbe, @improv, @rubberduckiemom, @marty-art, @artemisa7, @espoem, @okkiedot, @bubbleburst, @xcountytravelers, @faitherz33, @bucipuci, @glitterbooster, @gweern, @robofox, @yo-yo, @dexterdev, @pixelfan, @potplucker, @wizardofaus, @brickmanbrad, @lukasmining, @borbina, @eprolific, @iovoccae, @steemlandia, @madmanmusic, @imisstheoldkanye, @derangedcontests, @omstavan, @msg768, @clm, @ofildutemps, @newbiegames, @thomasgift, @soundworks, @i-c-e, @bergelmirsenpai, @sustainablelivin, @mytunes, @raphaelle, @ikarus56, @reinaldoverdu, @rehan-pal, @isaria-ccc, @pal-isaria, @maarkhor, @tokengesture, @rockface, @linkerstinker, @swiftbot, @nurah, @budwizard, @light-hearted, @iedot, @arsadulislam, @orbo, @curpal, @mattiarinaldoni, @kingnosa, @brendanweinhold, @kafupraise, @johannpiber.ccc, @johannpiber.pal, @zedpal, @arcanebinder, @wirednkod, @roknavy, @sweetcuriosity, @bigsweetbun, @peanutbot, @allinbox, @gpcx86, @themuffinman, @filipino, @jesusj1, @shahabudin, @wstanley226, @creavoter, @laissez-faire, @eyemon1, @badham, @mohaaking, @drkcyd, @changeangels, @ambercookie, @soulheat, @scoora82, @camillesteemer, @vaccinusveritas, @treasure-chest, @pieces-of-eight, @cn-photo, @toni.photo for upvoting last week's announcement and thereby helping to fund this awesome award!!
---
everything is better with #GooglyEyes
Your upvote on this post is funding next week's prize!