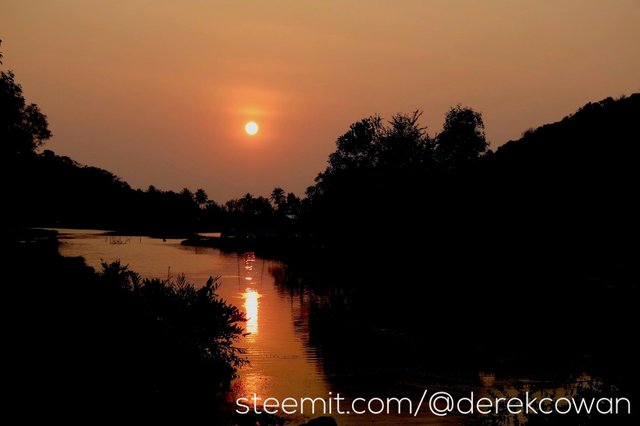 Sorry for the delay sharing my journey, I've had a bit of shite week so not had the motivation to write. Hope you enjoy Day 4 of my motorbike trip through the Mekong and Cambodia.
Ha Tien here I come!
This would be my longest day on the road. Having decided to go straight to Ha Tien, I would skip a few towns and hope to visit them in the second half of my trip after a few days in Cambodia.
The reason I wanted to get to Ha Tien so quick was just down to time. I'd planned to go to Cambodia on Saturday, so needed to make sure I made the bus on time to Koh Rong.
After the two days in Can Tho, I was refreshed and raring to GO!
Having Pho Bo (beef noodles) one of my favourite Vietnam dishes for breakfast, I knew that would keep me going and give me the energy for driving all day in the baking hot sun of the Mekong.
It wasn't long on the road when I realised, I clearly had a problem with my suspension. Every bump I felt, and with every bump I hit, my back would feel it, causing real pain! Imagine jumping/falling back onto your nice soft. Now imagine there is no springs or cushion on the sofa. Just concrete. That's how it felt!
I didn't take as many photos on the journey to Ha Tien, as I wanted to get to Ha Tien before sun down.
Here are some of the photos from the road I did take.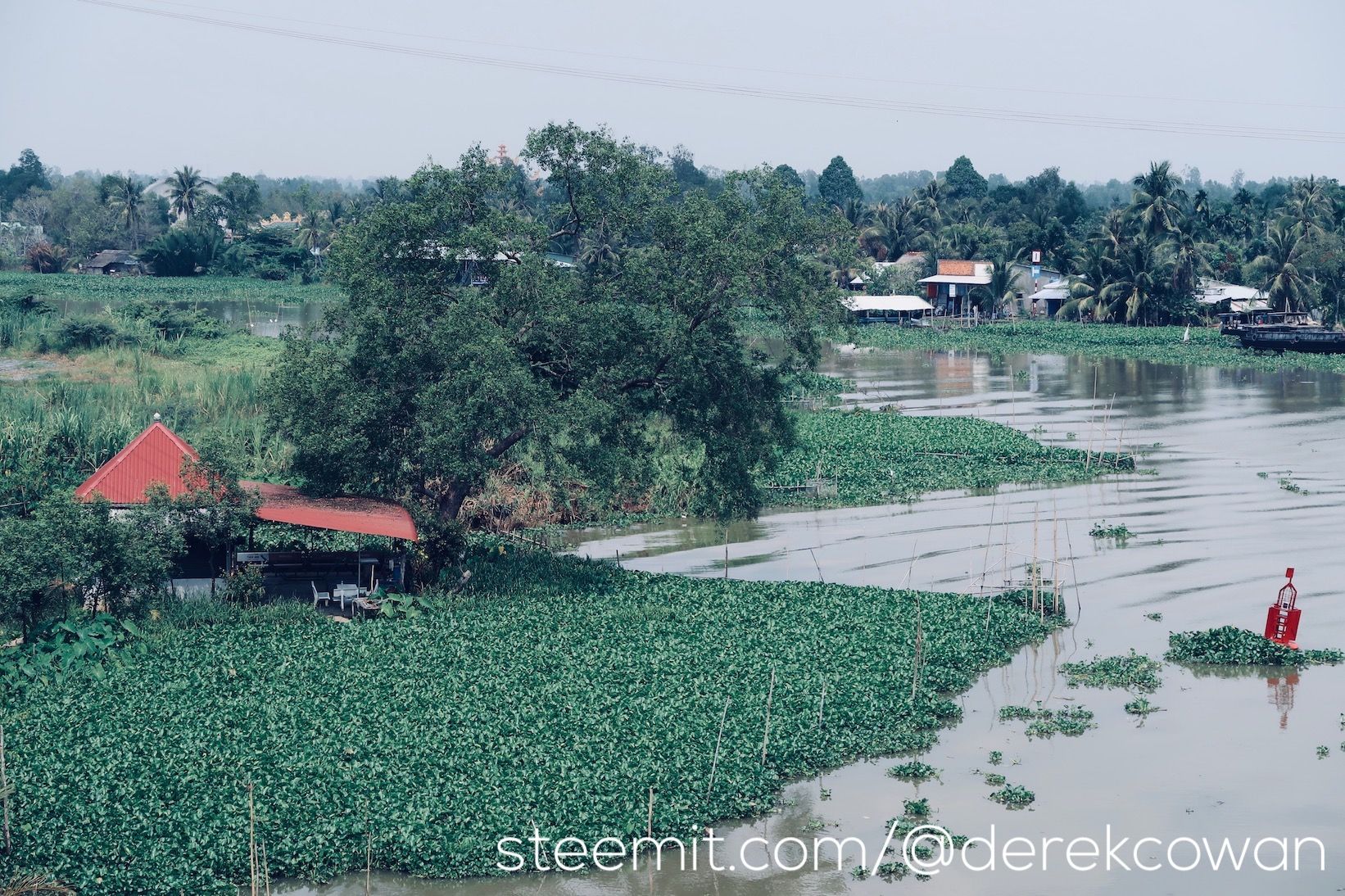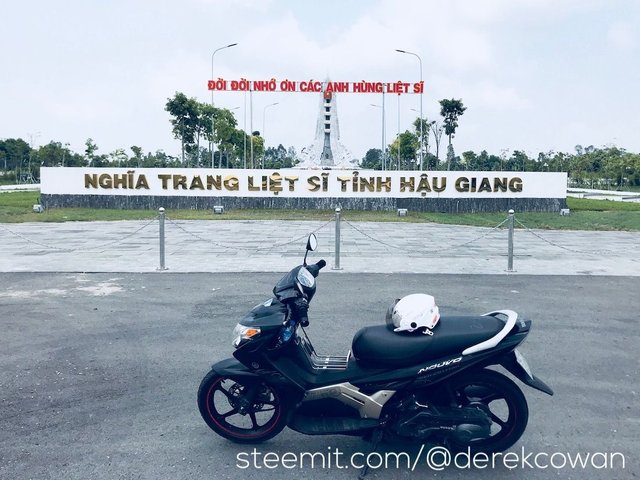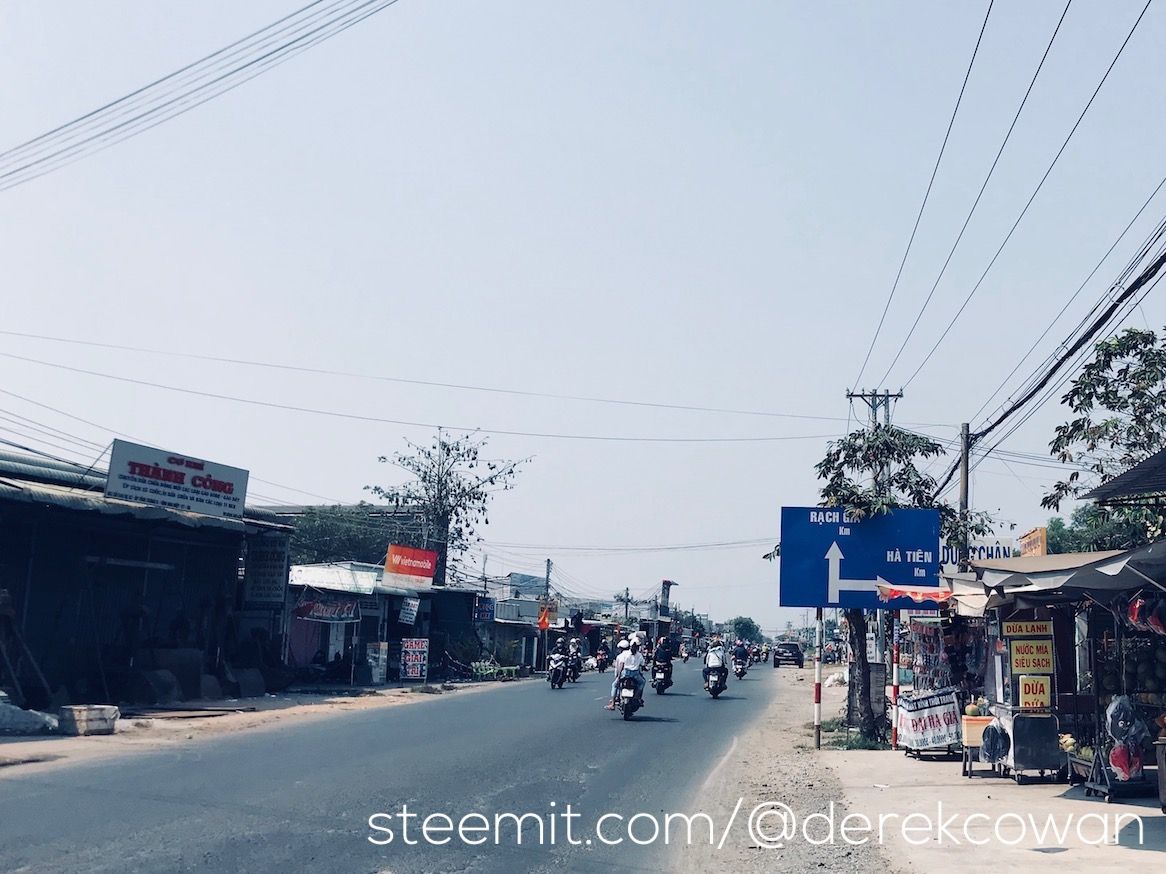 It was time for some coconut water, something I've gotten addicted to on this trip!
Keeping my eyes peeled, I was on the lookout for a decent roadside cafe. When you are in the Vietnamese countryside, you will find many of these roadside cafes with hammocks, great for putting your feet up and chilling for a bit.
I found this lovely little family run cafe.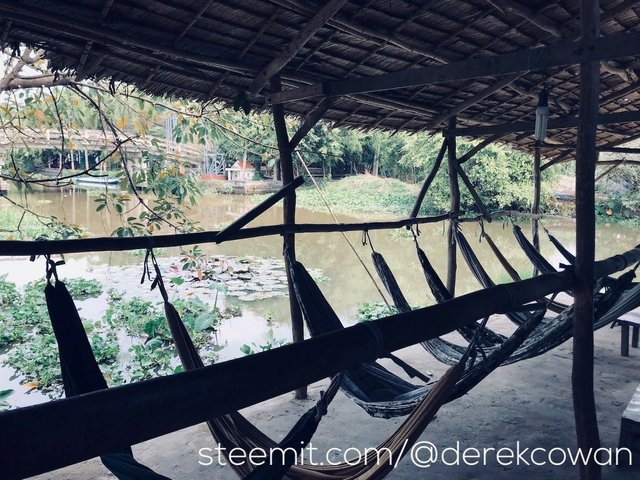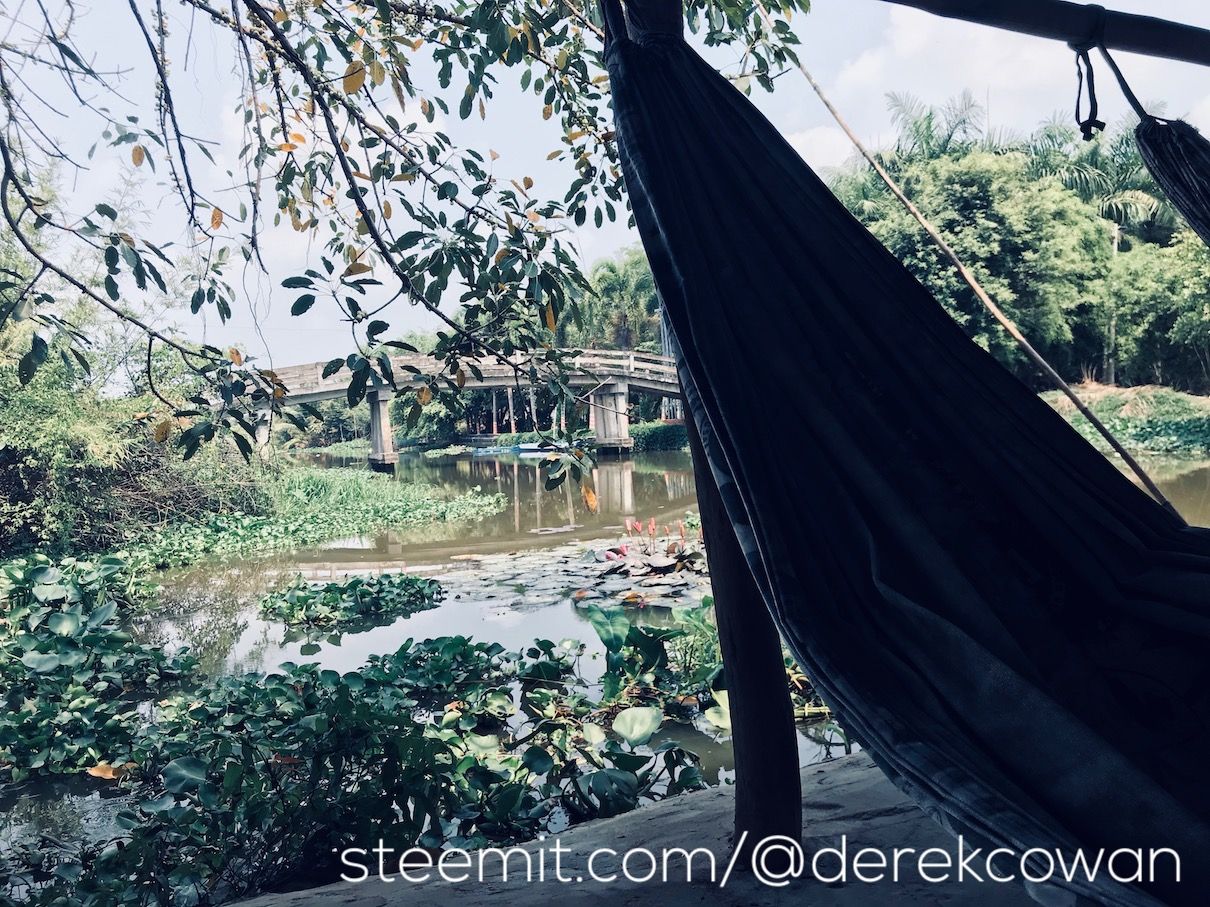 I wasn't sure at first if they were open for business as the family were all sitting eating food. Today was New Years Day, and many businesses were closed, but after asking for some Coconut water in Vietnamese, I was soon relaxing in a Hammock with a cracking little view over a small river!
Hello Ha Tien!
I made it! About 7 hours on the road and I was here. Ha Tien is very different from the other towns I'd visited the last fee days.
Ha Tien is on the South coast and has mountains! There are many tourists who spend the night here before travelling to Cambodia. Ha Tien borders Cambodia. A very short drive from the centre of town and you are at the border.
I decided on staying in a decent hotel and picked the River Hotel. It was the biggest most modern looking hotel with great views over the port and mountains. The cost was 1m VND($45) including breakfast, which was good value I thought!
Dumping my bag in the room, I quickly stripped off and had a shower. I wanted to get out and catch the sunset and hopefully fly my drone.
Here are some of my photos of Ha Tien, just catching the sunset.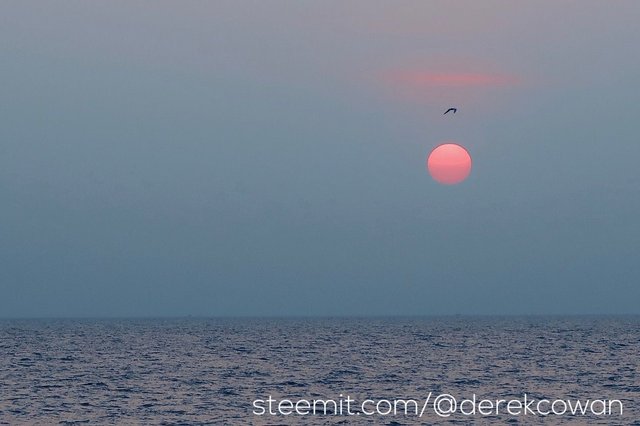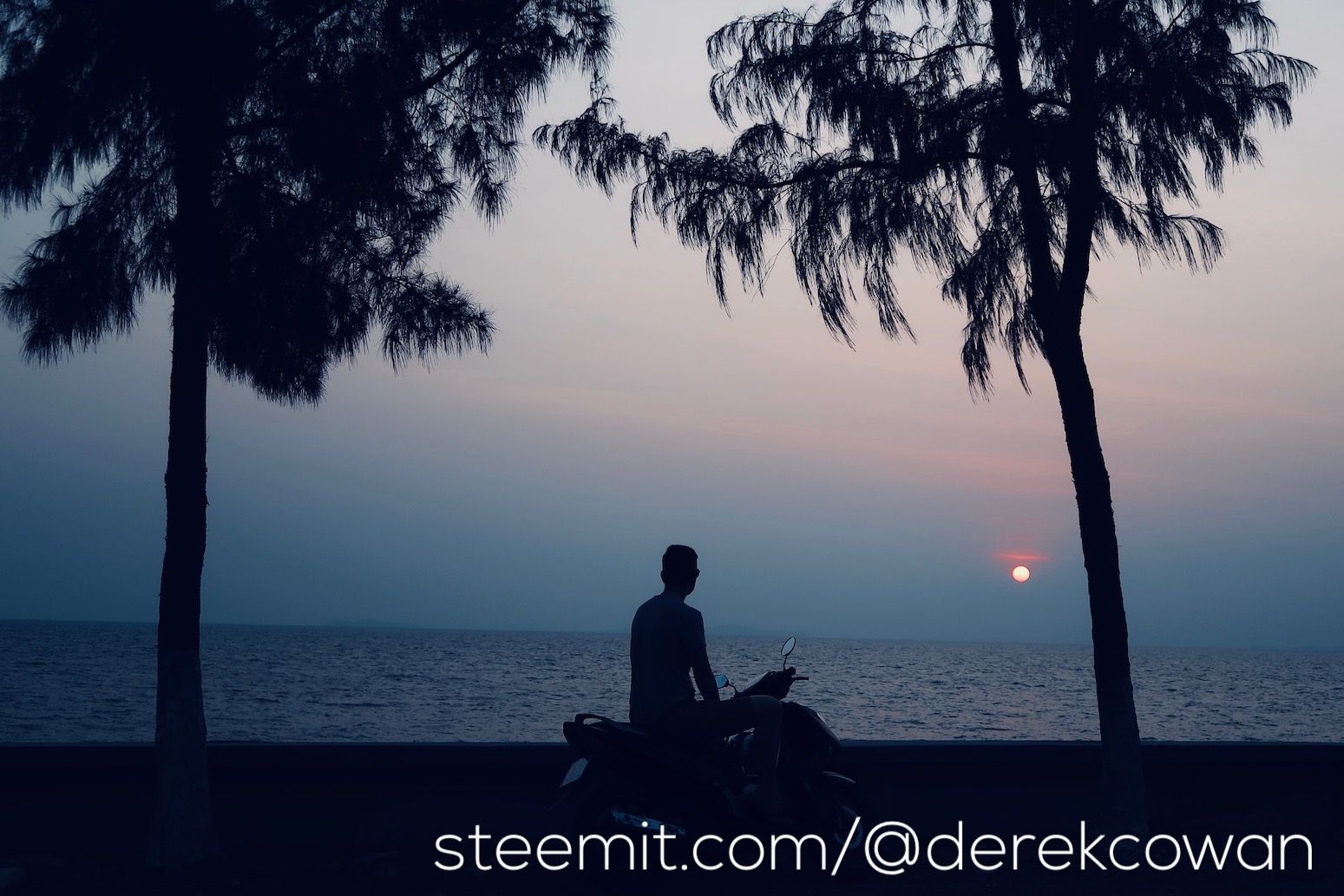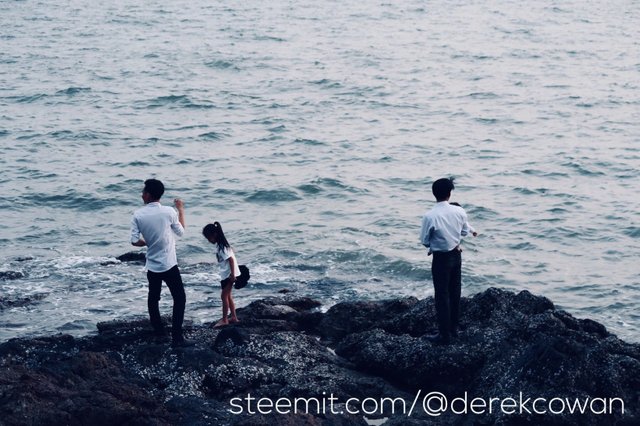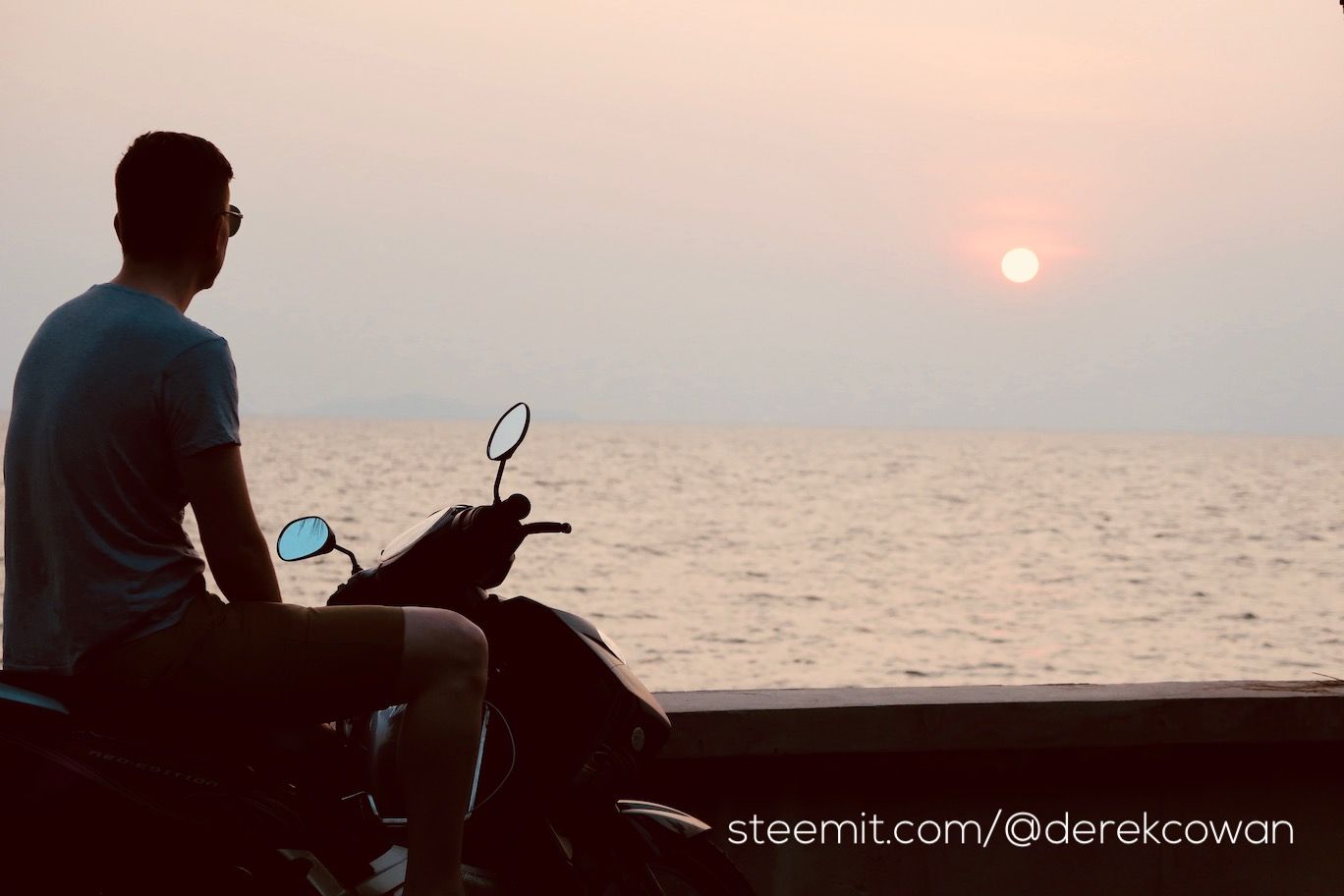 That about concludes day 4! Look out for day 5 when I bus it to Cambodia! One of my top 5 mental trips!
Until the next time, enjoy the journey!
You can catch up on my Mekong journey below.
Mekong Day 1 Saigon to Ben Tre 🇻🇳🏍
Mekong Day 2 Ben Tre - Can Tho 🇻🇳🏍
Mekong Day 3 - New Years in Can Tho 🇻🇳🏍

Keep it real
Derek
If you like my posts,
Please consider upvoting and commenting.
I always reply and upvote comments that upvote the post!
*This is what Steemit is about and the way our community grows. Thanks for the continued support.