10 nights of drinks, weed and first time on cocaine in Goa, India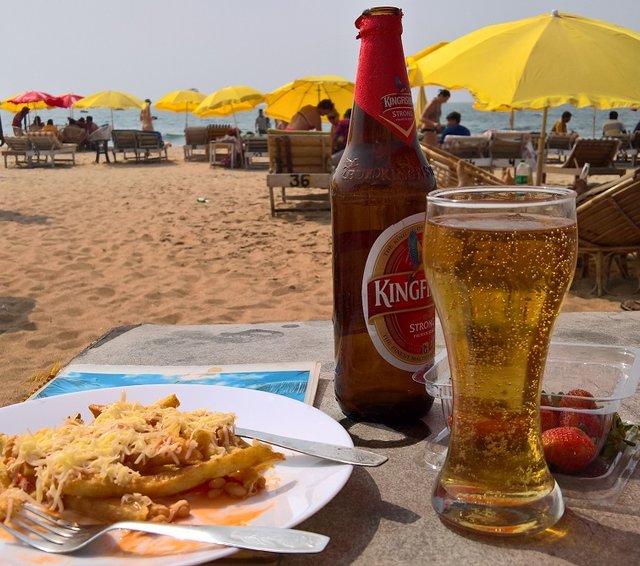 In January 2017, my wife and I went on a vacation in Goa, India. we were extremely excited about it and we had planned it since mid 2016, nearly 6 months earlier. It was my first travel overseas after 34 years of life and possibly the best by far. We'd booked the room, and since one of us had already been there 3 time prior to that time, we had written this plan for where to go and what place to visit during our 10 day vacation.
The moment we I stepped off the airport, we felt the warm and friendly vibe. Moist was the first thing we felt at 6:00 am but wasn't bothering even at 2:00 pm! It took a little more than 1 hour to rich #Baga beach, the neighborhood we had rent the room at. I don't remember how much we paid for the van, I just remember it was fare.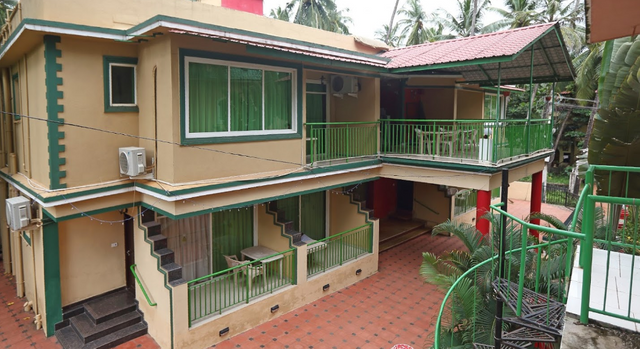 Comparing to places that were available in Baga, rooms we'd rent were quite luxury as it says itself if you browse it on google map via this link.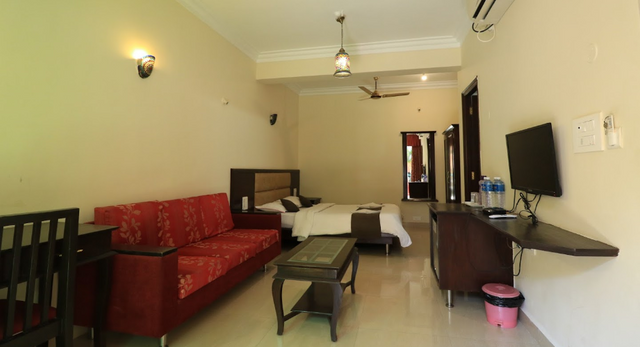 Well working air conditioner (which is vital, depending on where you are from though), nice and friendly room service, bath was clean and warm just like bed sheets. A mini bar fridge full of bear with the same price as you will buy in liquor shop. None of these services were important to us because falling deep down to sleep was the only use we had back then.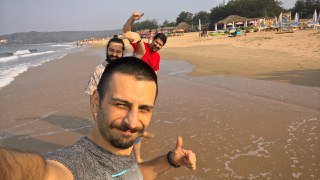 The first morning out was 3 hours after we unloaded our baggage and stuff in our room and head to Baga beach for a delicious English #breakfast, which was a huge dish made out of fresh ingredients consisting of yummy beans, 2 eggs some small finger shape sausages and 3 pieces of bacon and also tomato, enough to full 2 starving savages (my friend and I) after smoking a big role of #pot that Love Shake gang had brought to us right after they realized we just had arrived, and that for only 100 Indian Rupees!
I heard that Goa is the cleanest province in India. There are lots of cows and dogs on streets which make some part of Indian #culture visible in your landscape and there was also some couple of times that I saw some black pigs with their cubs around them on the street. You better watch for not stepping on one of those huge cow poops while taking a walk, they can ruin your whole day :))! But overall, the vibe will make you forget about the cleanliness.
Transportation isn't that cheap if you're not up to rent a car or if there's only 2 of you a scooter bike. A normal sedan will cost you about 1500 to 2000 Rupees a day depending on the car condition, a diesel SUV, which we had rent one, will cost you around 2500 Rupees a day which can easily carry up to 6 persons. But if you're a couple or alone it's very convenient to rent a bike, especially a scooter, which will cost you 130 up to 250 Rupees a day depending on the bike type and condition.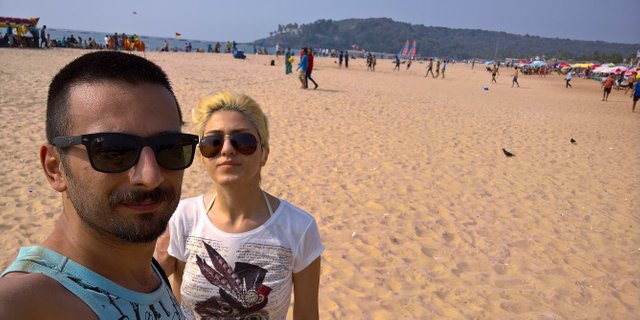 Nationalities you will probably see most, especially if you travel in high season - almost every season has its beauties in Goa and if you're OK with monsoon rains then you can enjoy a whole year of stay - are #Britons and #Russians. But there is one from almost any nationalities, we met a Slovenian couple and became good friends since then.
Food is awesome, I promise. As a stomach person who not just eat but adore red meat, #lamb specifically, a lamb steak was the only piece of meat I ordered at Royal Relish in our whole 10 days of stay, the rest were only some stews made out of #cheese and some dishes of rice and #chicken flavored with awesome spices and vegetables, those I still remember the taste, but note that not to order #shrimp in beach shacks, especially evenings, you may get sick and if you had remember the cure is simply yogurt! 
If you're #vegan or #vegetarian you can find thousands of shacks and restaurants where your preferred meal is available. Chefs are quite skilled for multi cultural food and they can make and offer you anything you like. Our favorite restaurants was Why not Tashi besides Royal Relish that I ate only twice there. Why not Tashi is a small, cozy and friendly restaurant where mostly Briton elders gather round every evening and enjoy their cheap pitcher of #beer and Tashi's famous fish and chips that tastes like heaven!
There are millions of #handicrafts you can buy if you like. If you're up to get your beloved ones #souvenirs or such, pay a visit to both Calangute, Anjuna market, but make sure you bargain hard for everything, and remember to leave the shopping for last days so you can have enough time to check all markets, particularly the Saturday Night Market in Arpora. I never was a fan of shopping at all, until I found this place and even if you're not up to buy anything, it's really fun to wander in this market. You will see many different nationalities selling their handicrafts and stuff, from Tibet to US!
Other than these markets, Tito's lane worth a walk, specially after 7:00 pm, when weather's a bit cooler. Bars, Pubs and more importantly tens of #tattoo parlors exist in Tito's, with young tattoo artists offering you for a new one or a repair. They will charge you 200 Rupees an inch for a single color tattoo.
Now that I've given you some info about residency, transportation, food, market, etc. it's time for pleasure! There are too many liquor shops. #Budweiser and #Heineken are available, but there's also "Kingfisher", the Indian brand which is cheaper than the two famous and was the only drink I drank during my whole stay. You can find any alcoholic drink you want.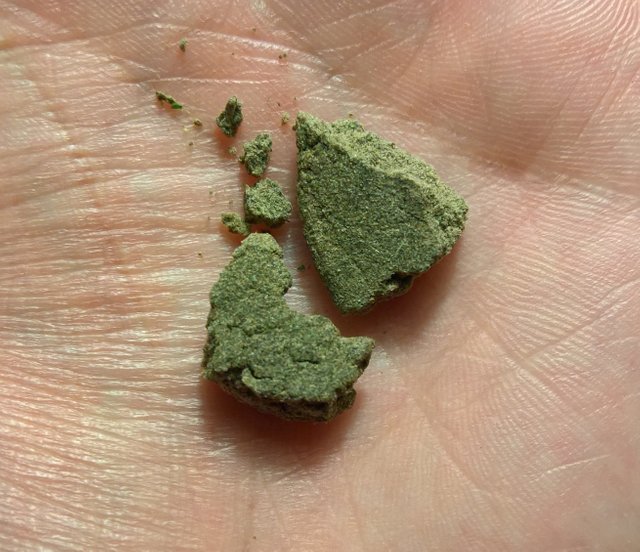 If you're OK with drugs and want to get high, there is weed, hash, #mushroom and cocaine available (please keep in mind that I'm writing about these not for encouraging anybody to take any drug and I'm just mentioning them to have information given out to you, additionally for entertainment. Do not do drugs, if you're not already up to ;D). As an advice, if you wanna get high in Goa and enjoy your stay, one gram of stone cocaine is about 3500 Rupees, don't go for anything else, cocaine was awesome there.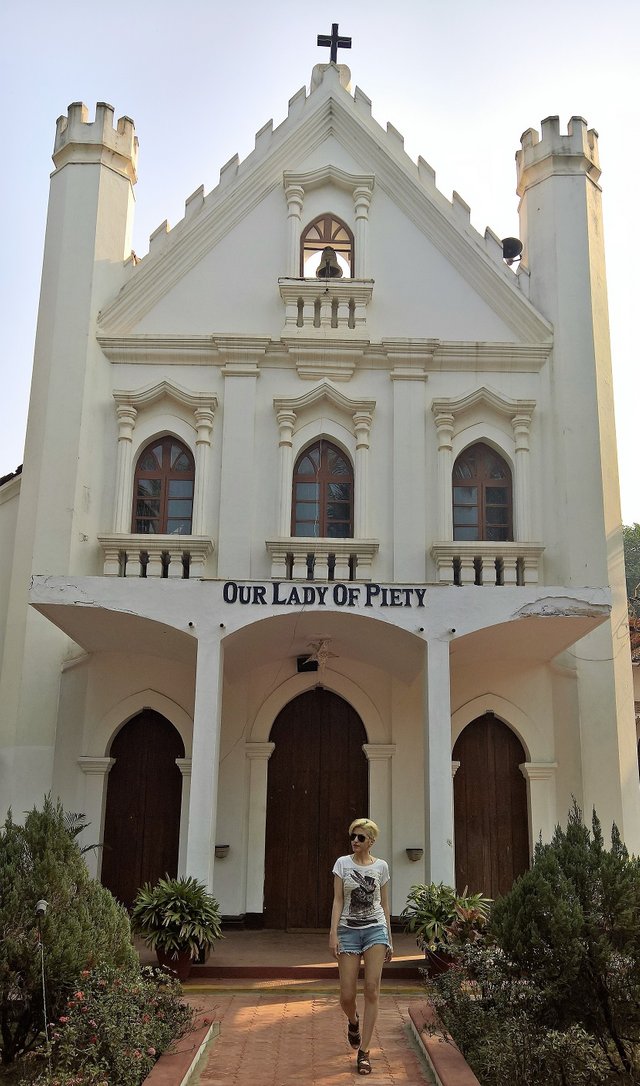 Drugs and drinks are not the only entertainment you can find in Goa. With taking a short 1 hour trip to south Goa (Panaji), especially if you are an #archaeology or #architecture fan like me, there are some chapels and cathedrals such as San Pedro church you can loose your mind visiting. Since I'm not a religious person I'm not familiar with these churches and cathedrals, but when I stepped in San Pedro church, I was fascinated enough with the architecture that old, that I forgot to take off my hat!
If you're into #poker or other #casino games, well, stay in Panaji. There are lots of casinos down there.
It will take you 1 hour to see the Ashwem beach. The greatest place to relax (in the vision of a person who hasn't seen any where else except his own country though). A beautiful beach full of shacks that you can lay on their beds and enjoy your view.
Make sure you spend at least half of your stay in #Arambol. Every evening many people, mostly Israeli youngsters gather round and play percussion and some other instruments. Later at night, they set up this line of handicraft sales, which is fun to see.
To draw a conclusion, 10 days for Goa is way short. When we were preparing and packing up to get back, we wanted to give up everything and stay for months, but wasn't possible, even for one more week. The best way of enjoying Goa is backpack travelling. Start from south Goa and end your journey, which if you want to enjoy everything possible, will take 1 month at least, in nearly north of Goa, the lovely Arambol beach.
Hope you have enjoyed the post and it helps you decide if you're on a dilemma about going to Goa.
Love you all.