Time to get familiar!
It is high time that I do a quick blog about the tools that I use to shape hot glass. When you first see a shop in action it can be confusing to separate and understand everything that is happening. Hopefully my blog posts will alleviate any confusion. Before getting started on this post please be sure you are up to speed with my glass work and my shop. There is a lot to learn, and infinite fun to be had! 
I have finally laid the framework for this blog with the completion of this post. I really wanted a place where I can show anyone my shop with ease. Job well done, time to move on to bigger and better blogging. I know many were eager to see glass get melted right from the beginning, but I did feel that it was essential for the full process to be known. Getting a shop together has been the hardest task of my life, and now that I have been able to express this, it is time to move on to the action. My new focus after this week is getting some high quality videos edited together of the manufacturing process. Get ready to melt glass!
The various graphite, brass, and other metal tools that I show here can all be found in online shops such as Mountain Glass. If you are having trouble identifying a specific tool, or finding it online, please feel free to ask. Sorry things are a little dusty, keeping a shop spotless is an uphill battle. Did not have time for a full wipe down, but of course clean any glass before working. Please let me know if you have any questions!
Tools: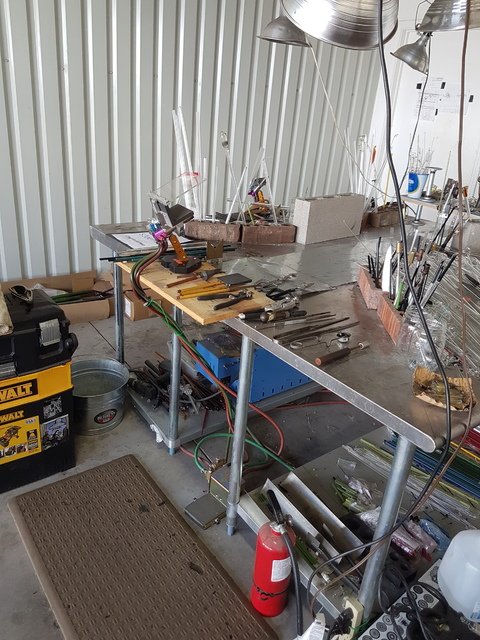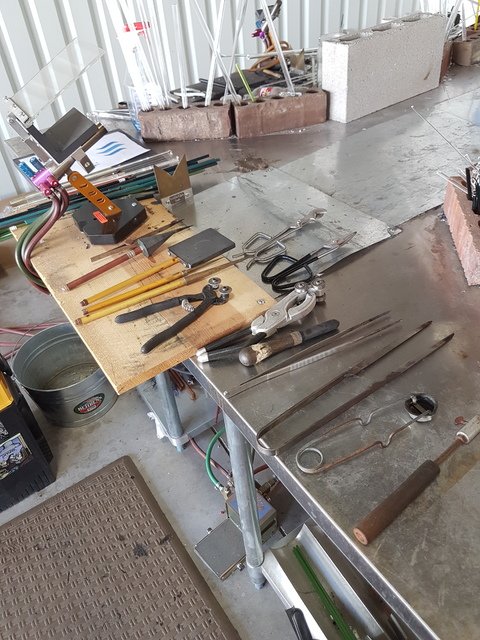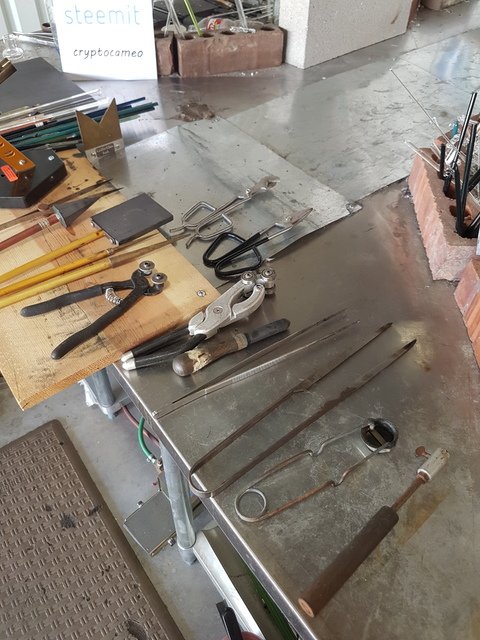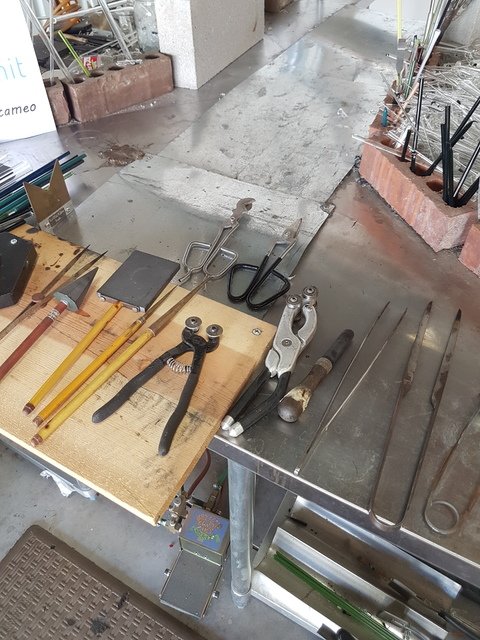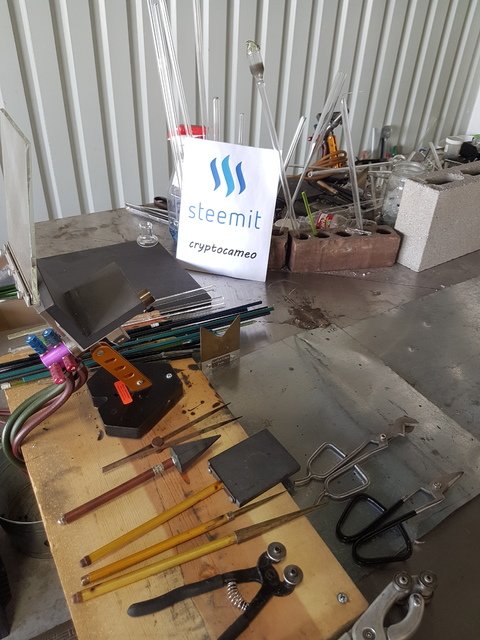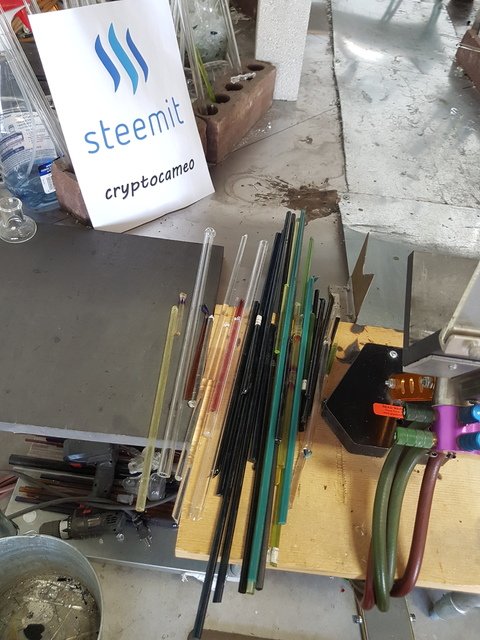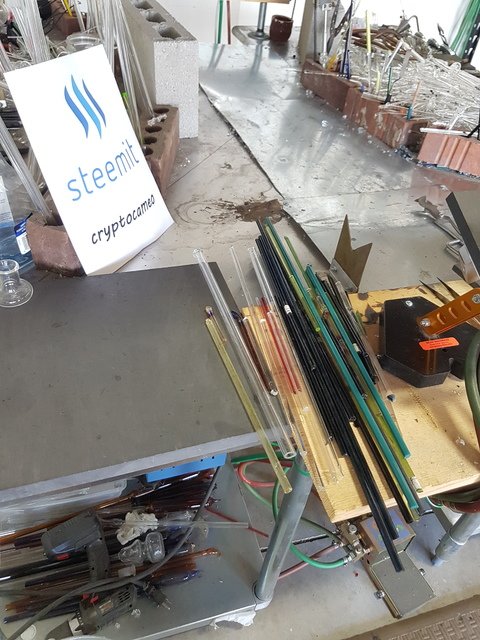 Torch and Flame Types:
Very important as different glass colors need different types of flames. Examples are high oxygen, neutral, propane heavy reducing, and many more! It is essential to prepare clean color with no devitrification, bubbling, scars, or any other issues that can be caused by using the wrong flame.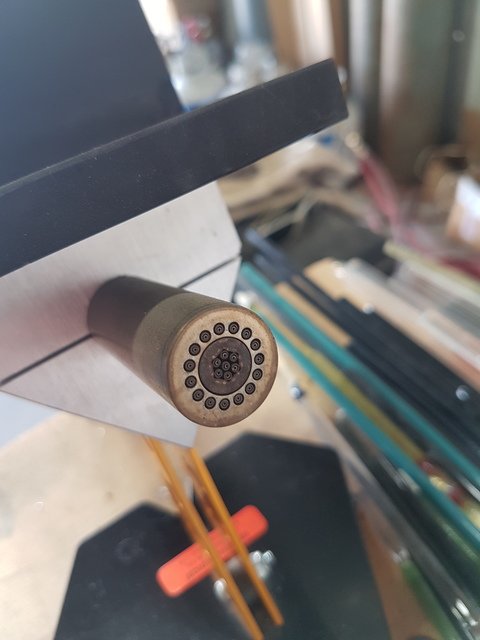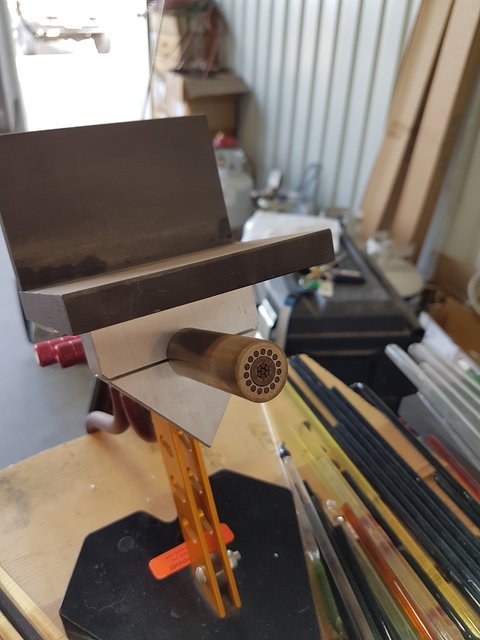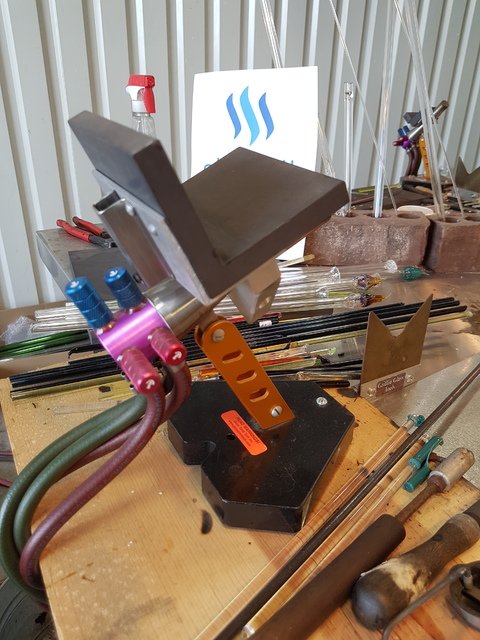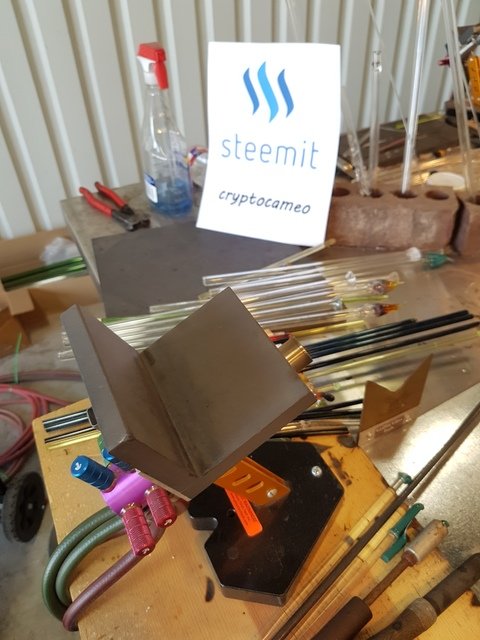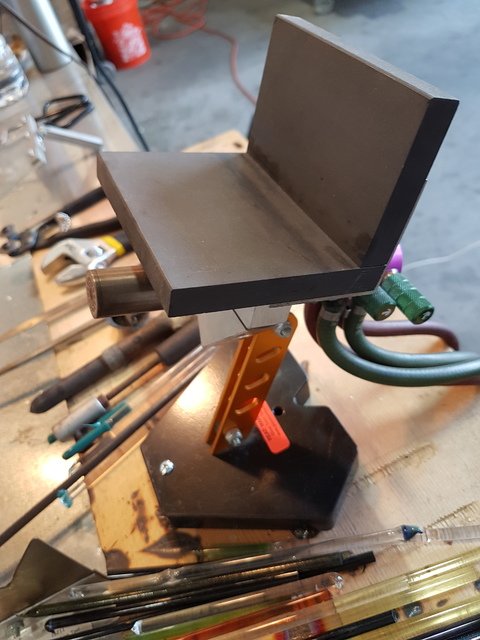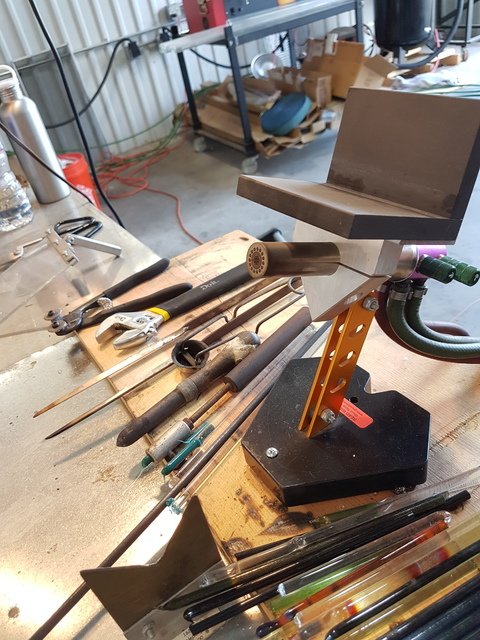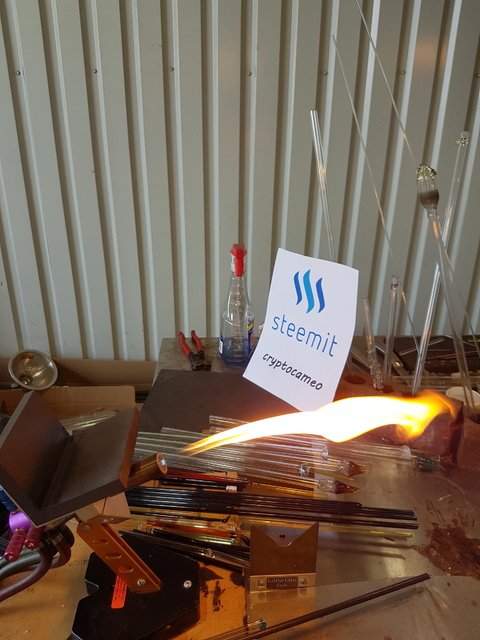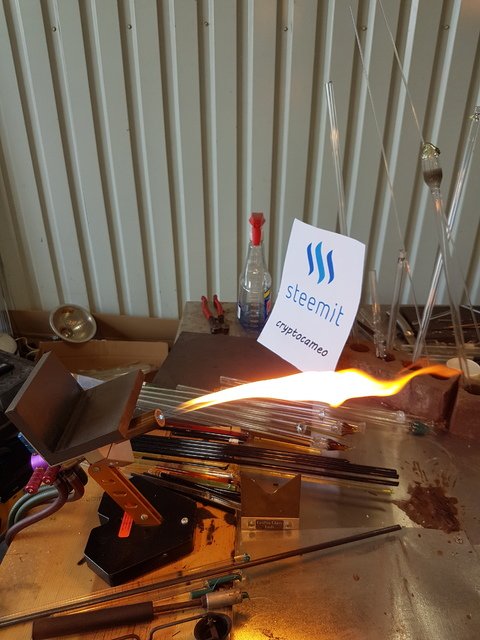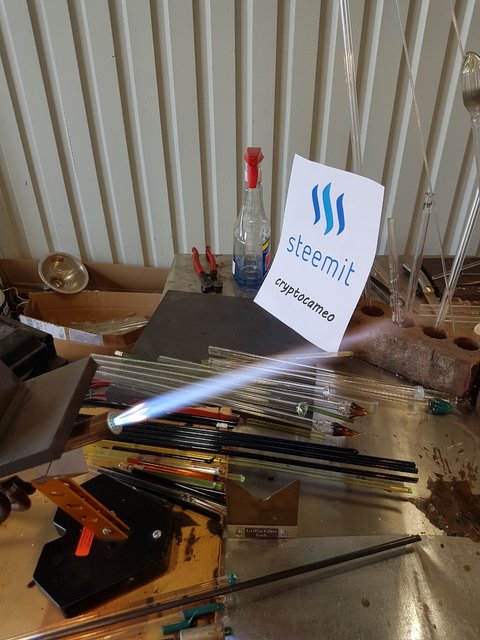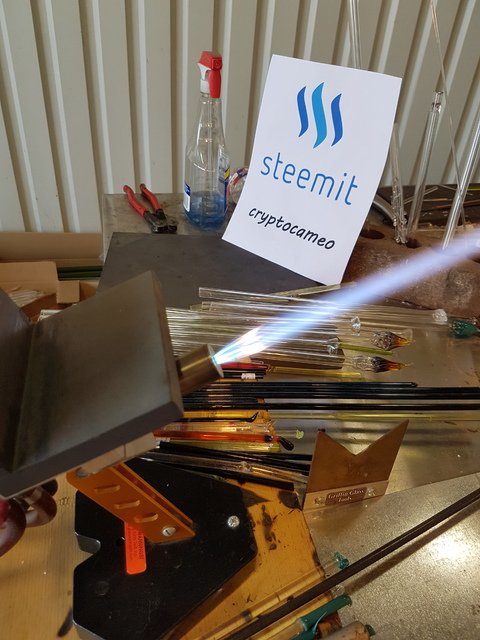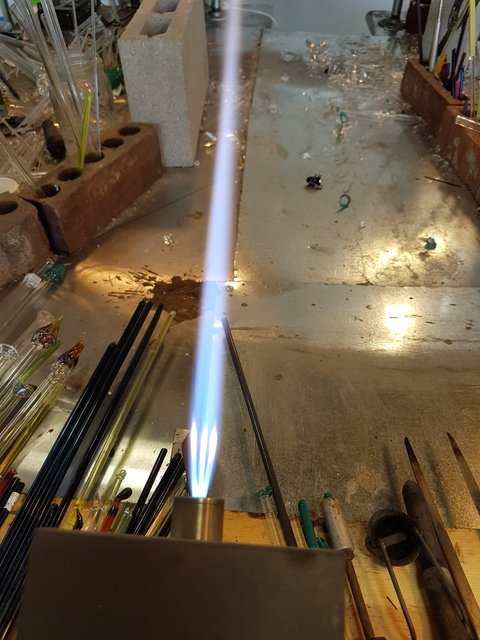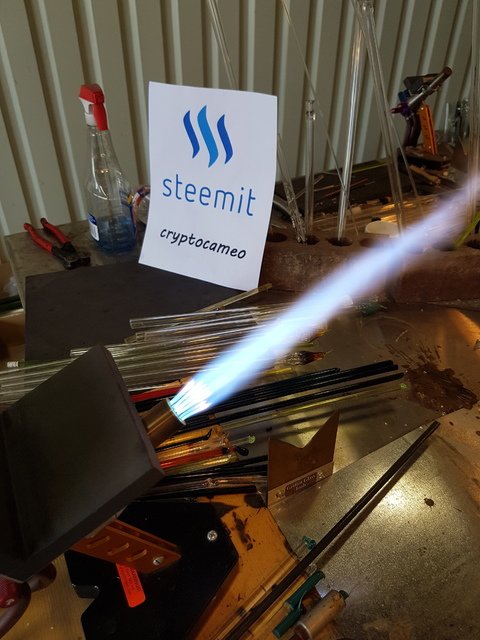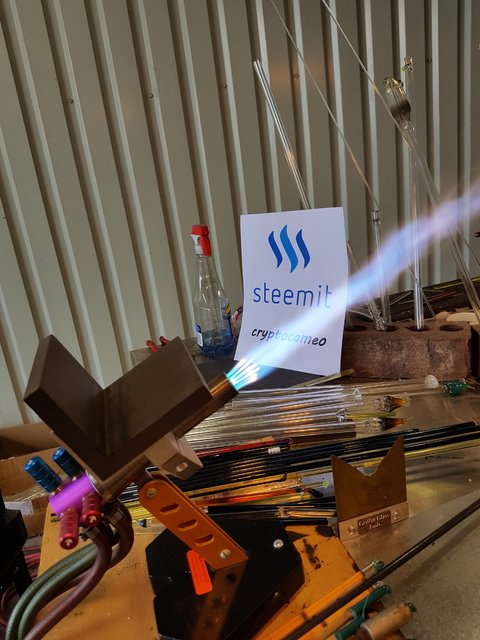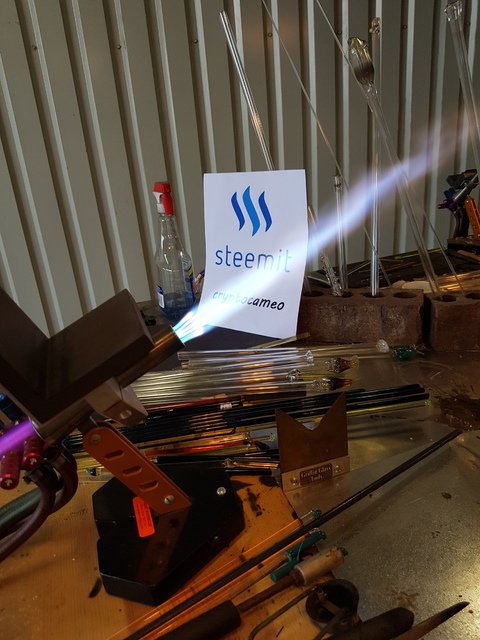 Examples of Color Prepared for Work: