Patience is bitter, but its fruit is sweet. 
-Jean-Jacques Rousseau
Thanks for stopping by to view my work! This is part two of the series. All pictures in this series are glass pipes that I have made. It has been a great summer, but very hot, and I'm ready for it to start cooling down a bit. For this batch I am trying to use some vibrant colors that are transparent, sometimes have that sparkle we all love, and are very compatible with standard clear Borosilicate tubing. I have also been working on adding some horns or spikes to the pipes.
VERIFICATION: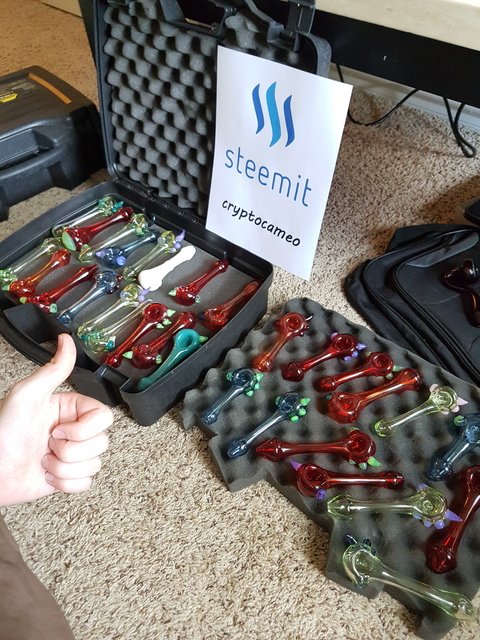 Coming up in my next blog posts I will show you around my shop, the labor required to get up and running, and answer anyone's questions about cost of tools or material. Hoping to get in another giveaway soon after that, be sure to follow if you want a chance at some free glass.
I do hope you enjoy my glass pipes. Until next time, cheers!