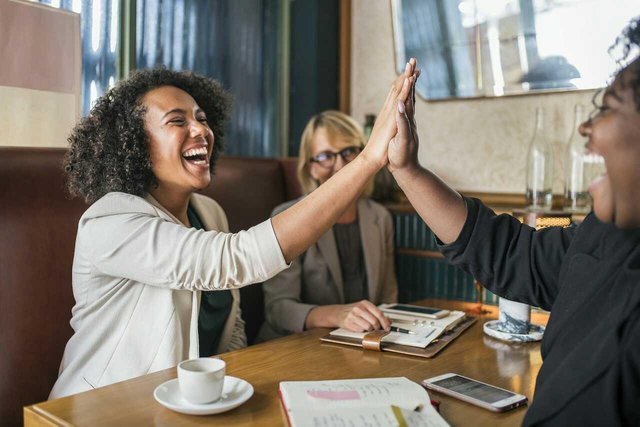 pixabay
It is with a good feeling i am writing this, a big thanks to @anomadsoul for throwing this #Getoknow me challenge and @udeeze for nominating me. My journey has been nothing short of a lesson filled with growth and funny memories. I am not where I used to be but I am grateful for where i am.
I am an impulsive writer that tends to lean towards the motivational side and poetry once in a while. So here are my post that did not meet my expectation :
1. Here is my first post on steemit and it was inspired by the movie Queen of Katwe, in it I explained how you can survive in the face of difficulties and limitation.
https://steemit.com/movie/@ifeoluwa88/your-case-is-not-the-worst-get-over-yourself
2. Here is me trying to let out my frustration in writing about my relationship with people and how i am been treated.
https://steemit.com/motivation/@ifeoluwa88/hiiii-everyone-i-m-mat
3. This post was written on mother's day in celebration of women all over the world.
https://steemit.com/woman/@ifeoluwa88/i-am-a-woman-and-i-am-resilient
4. Here I wrote about fear, how unreal it is and how it's just a product of our subconsciousness.
https://steemit.com/art/@ifeoluwa88/fear
5. In my post here i tried explaining what the act of giving is and how a little kindness goes a long way.
https://steemit.com/hope/@ifeoluwa88/fate-in-our-hands
6. This is my worry post. Where i explained that worrying does not solve anything rather it endangers us healthwise and makes us lose our focus.
https://steemit.com/worryless/@ifeoluwa88/keep-the-smile-leave-the-tension
7. This is about the strength and beauty of a woman.
https://steemit.com/beauty/@ifeoluwa88/paragon-of-beauty
8. There is always something to be thankful for and this post depicts that. Explaining the importance of having the attitude of gratitude.
https://steemit.com/hope/@ifeoluwa88/attitude-of-gratitude
9. This is a friendship post about how important it is to know that people are in our lives to serve a purpose.
https://steemit.com/reachout/@ifeoluwa88/friends-with-benefit
10. Finally this is one post I wrote with about happiness and how understanding what works best for you is the first step in finding happiness.
https://steemit.com/happiness/@ifeoluwa88/happiness.
Personally reading through this post myself brings a lot of memories and I hope whoever is reading this gains a little knowledge from my topics and a little insight about what goes on in my mind...Till next time
To know more about @anomadsoul challenge read here
I nominate @ammyluv @rehan @xawi to try this challenge out and a big thank you to @anomadsoul for this....Thank you