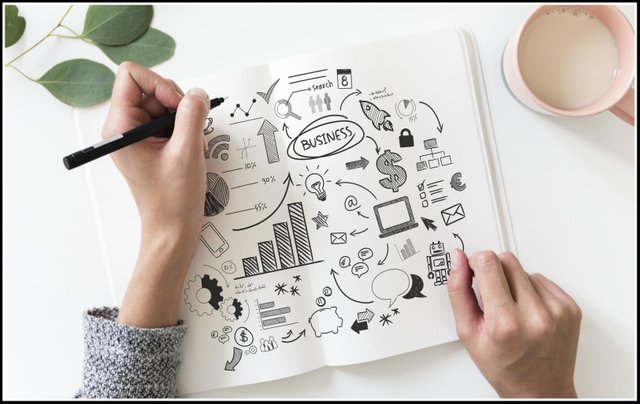 I have a lot on my plate right now...but the notion here is that this should never be an excuse to prevent getting some shit done anyway. The monitor on my desktop computer suddenly decided to stop communicating with the keyboard and mouse...but instead of giving up and letting technology ruin my day...I was able to find another way to complete this contest entry. Altogether...it took about half a day divided between other tasks. Multitasking must be the ultimate form of getting shit done!
At first...my seemingly perfect idea was to finally enroll in an online business class! Any reputable one would do...as long as it got me going with learning new things...and especially out of the frustrating funk that I have been stuck inside for way too long. Soon after starting the research...I discovered something just as incredible but ultimately more self paced.
Open Culture offers a huge list of links to both audio and video based lessons. These include ones that relate to finance...technology...entrepreneurship and more. Many of these courses are older lectures from actual colleges and universities...and podcasts. Finding this wealth of information has me extremely excited to being that much closer to finding the key to running my own successful small business.
http://www.openculture.com/business_free_courses
Since listening to music in the background is normal for me...switching these meaningless distractions out for more educational audio will prove an easy and seamless experience. While writing this post...I managed to finish four chapters of...'How Do I Market My Business And Sell Products'...and three chapters of 'Future-Proofing Business'. The speakers were engaging and also left me curious to hear more. I am truly looking forward to further days of being able to absorb these bits of wisdom while still working on other projects. It lends very well to my restless nature.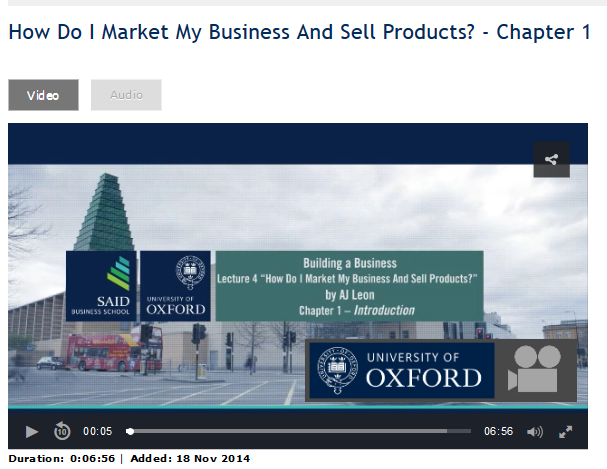 My anarchist heart cannot stand the structure and oppression of the corporate workforce...and I have known since being old enough for my first fast food job...that I would never be cut out to be a cog in some great mindless machine. Despite the fact that poverty and illness have slowed down my progress...I have always believed that I would one day be very successful at forging my own path...running my own business and independently supporting myself. I have the fire and the right personality to accomplish this...but also get discouraged too easily. It's a bit of a flaw that could always use more help to keep on moving forward.
Over the past eight years I have taught myself how to do a lot of things that relate to owning a modern online business...I can code and design a functioning e-commerce website. I have studied sustainable business models...search engine optimization and how to monetize. I know how to acquire leads through social media and email marketing. Perhaps most important of all...how to create many different kinds of highly valuable products to sell using my artistic skills...and leveraging them for back links through other high traffic marketplaces. I have never stopped striving to think outside the box around every bend in the river.
I have even tried to absorb information from other self proclaimed marketing and social media gurus. However...none of these pieces are actually fitting together to form a working business! There is still another missing piece yet to be discovered...and it could very well be within one of the 150 free business lessons that Open Culture has compiled!
It wasn't much...but after listening to these videos...I have still made more progress in one day than I have in the last few months in regards to finding the courage and confidence to continue working towards my future. Depression...combined with social anxiety and fear of failure have always been the biggest obstacles...and these shadows are always lurking on the edges of my success. Being able to find fresh sources to pull myself out of these mindsets is a welcome and healthy distraction...and one that will no doubt eventually ensure the realization of my dreams.
I will be turning 30 next year...and this scares me because I still live in poverty. Years upon years of hard work have thus far not resulted in improvement. I am currently on the brink of being forced to leave my home due to black mold and a slum landlord who is unwilling to repair basic necessities such as heat. I have finally had enough of being jerked around and desperately need the sense of doing something right now...however small it might seem to prevent this from ever happening again. The whole get shit done mindset is rather powerful in this way. When hard times become a visible and seemingly unbreakable pattern it tends to rejuvenate the motivation to stop dragging your feet.
I have always known beyond any doubt that I need to live near the water. Rivers and lakes are lovely...but one day owning a beautiful seaside cottage and art studio in some far flung coastal village is what really drives me to create a successful business with the freedom to live entirely on my own terms.
I crave being where I have always belonged...and somehow overcoming one devastating diagnosis after another...to live a long and full life beside the ocean. Breathing in the salt air...and taking in the sound of the soothing tides to fill my soul with the kind of peace that means I no longer suffer from the weight of unfulfilled promises. This calm and slow paced lifestyle will be the means to heal my broken body and failing mind. I will spend my days writing and painting and watching the sun rise and set each day from the comfort of my front porch. It will be like heaven on earth...and I will spend the rest of my life there!