Millions of years in the making.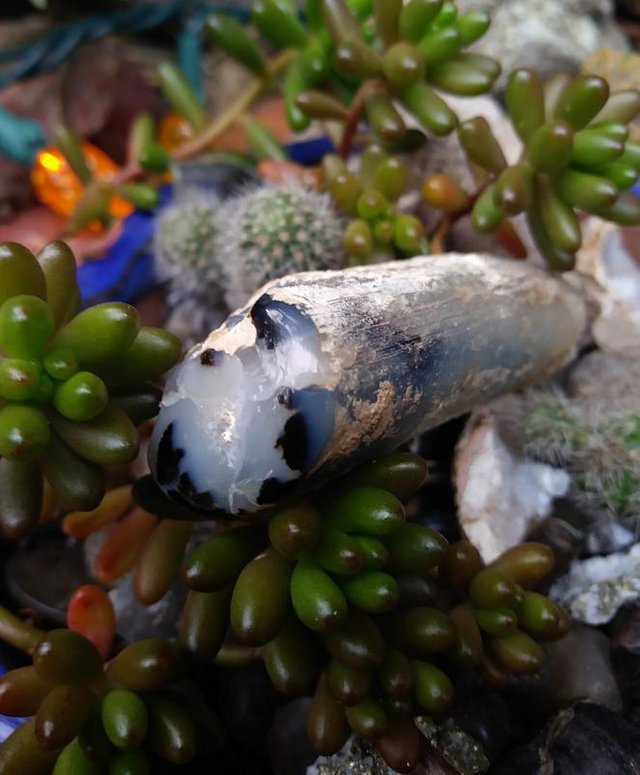 I'm not gonna cry about how long it took me to polish this petrified wood up. At least It didn't take me millions of years to make. Nature seems to have a bit more patience than I do. In this fast paced world it's important to slow down and appreciate nature's beauty. When appropriate I like accentuate nature's beauty. Like I have done here with this fossil specimen. The natural look with the polished "window" is the perfect balance of nature and technology.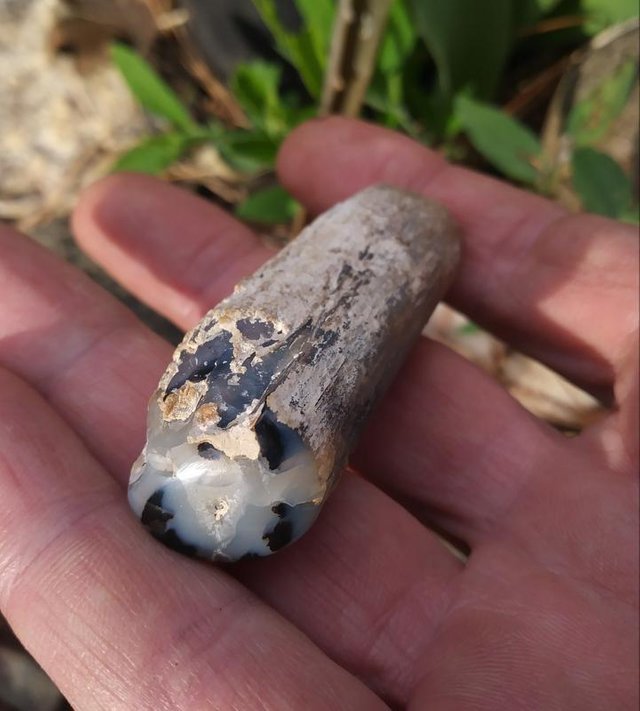 I'm sure you are asking yourself "how did this piece of wood turn into a rock?" I'm a lapidary artist not a geologist but I'll give it a very quick breakdown. From what I understand a volcano needs to cover it with ash and dust. After it's covered in ash and dust it also needs to be covered with water. After millions of years the water seeps in and replaces the cells of the wood with silica and minerals. The different minerals and silica will give the wood various colors, depending on the minerals present in that location. In Arizona for instance iron is deposited with the silica that turns the wood red. Most of the stuff I find in California is white or black without much color.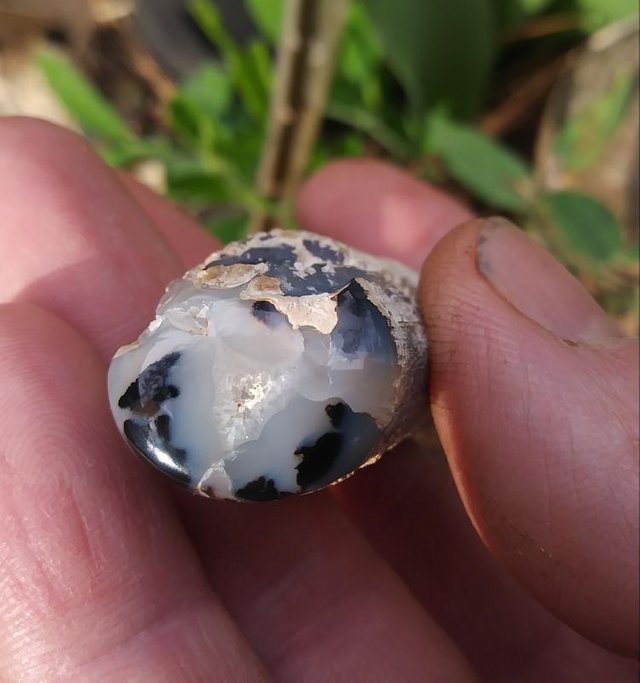 This type came from Wyoming. I bought it a few years back but just polished it recently. It looks just like Montana Agate with the black spots. A perfect little shelf specimen that doesn't take up a lot of space.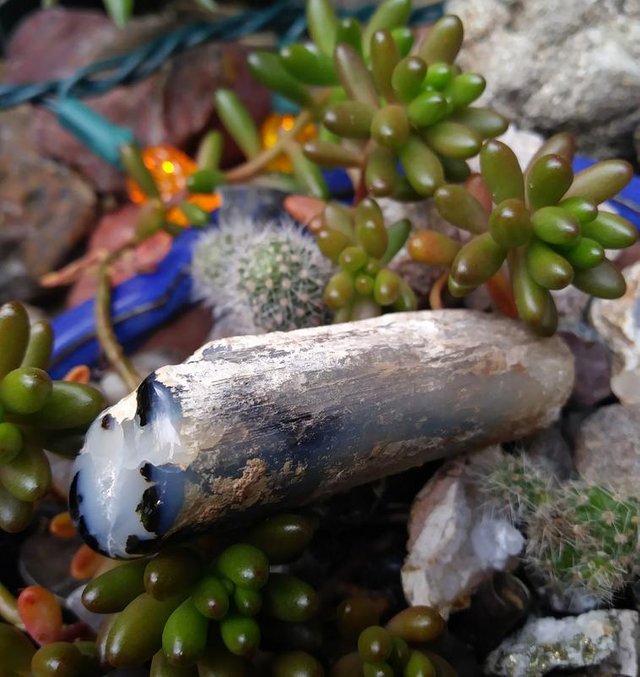 Hope you guy's enjoyed today's "rock show." Please upvote, follow, and resteem. I would appreciate such things.