California Agate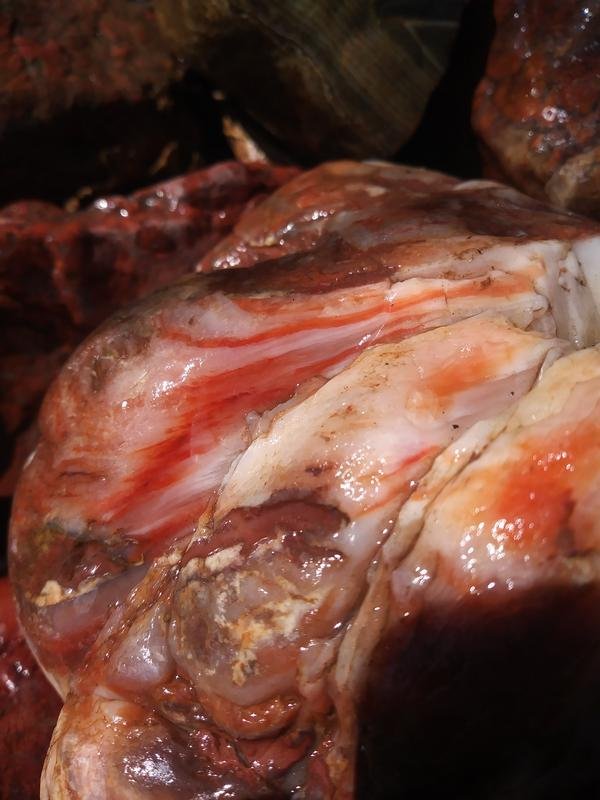 Here is a specimen of agate I found in California last year. In this close up shot you can see the Carnelian (red) color Agate veins running though this quartz. It's pretty rare to find any good Carnelian Agate in Northern California, so it's pretty special to me. Most of what I have found was just a crust of the red color on a less than colorful agate center. This one looks almost like flames running through it. When I get a big enough saw it will make some beautiful jewelry.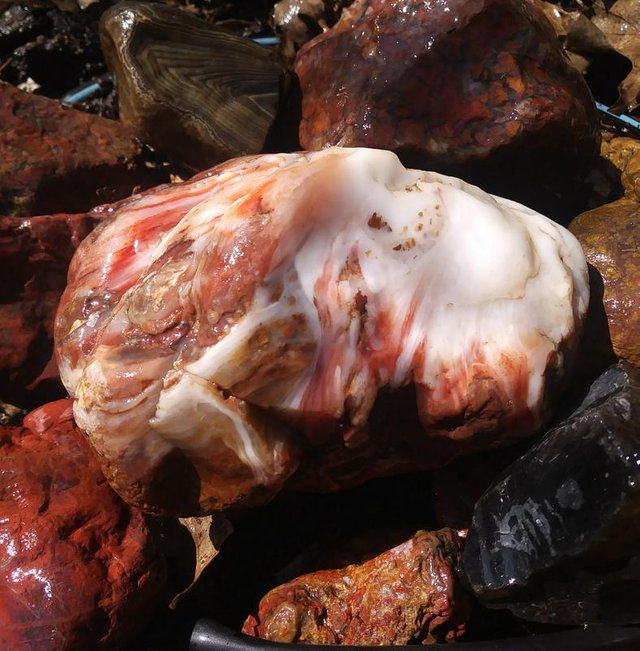 It's a pretty good sized chunk. A bit more than a handful. The other colorful Jasper rocks were also found in the same location. If you want to try your luck stop in to the Buckhorn Campground at the Black Butte Reservoir. When you are traveling on Interstate 5 in Northern California you take hwy 32 west to get there. The bee's and yellow jackets are a bit of a nuisance in the summer so plan accordingly. The lake has good bass fishing as well as some big catfish. I've never personally done much fishing because the rockhounding is so good. The shore's are lined with beautiful Jasper's and the occasional agate. Glad I got to add this beauty to my collection.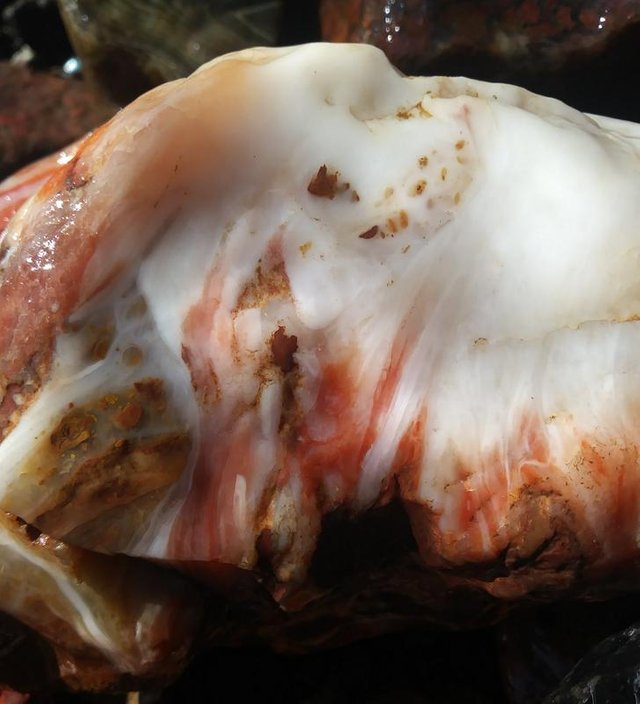 Can't wait to go back and try to find some more. Hopefully these couple of storms we are getting right now will uncover more riches. As always your support is appreciated. Please uvote, follow, and maybe even resteem...