🌺 September Gardening - It's Definitely Different (Part 1)
September has come, and the change of the season is starting to show in my precious garden.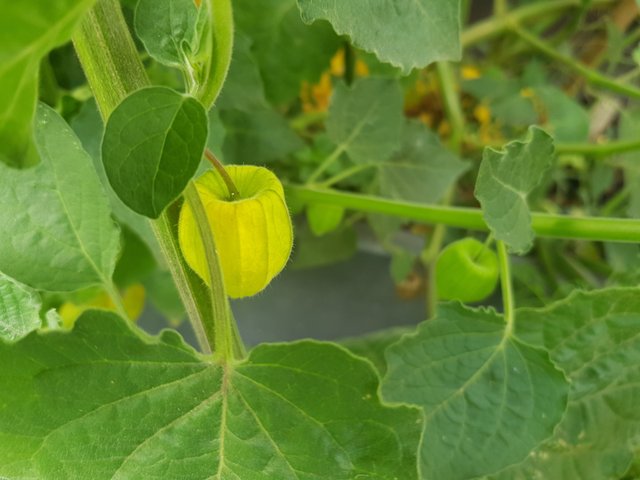 Back To Normal
This year, we experienced the most tropical summer in the history of our little country. Week after week, there was nothing but heat and drought. Temperatures were high above average, and we didn't get a single drop of rain.
The garden was really suffering. In the entire country, there was no green grass to be found. It was unseen before.
But these last three weeks, everything turned back to normal: a lot of rain, a cloudy sky, and - with a little luck - a little bit of sunshine every now and then.

Fall Is Coming
The end of the gardening season here in Belgium is slowly coming to an end.
Some plants have given everything they had, and are now dying. Pests have tried to take over some plants, but they didn't see me and my magical garlic/neemoil spray coming.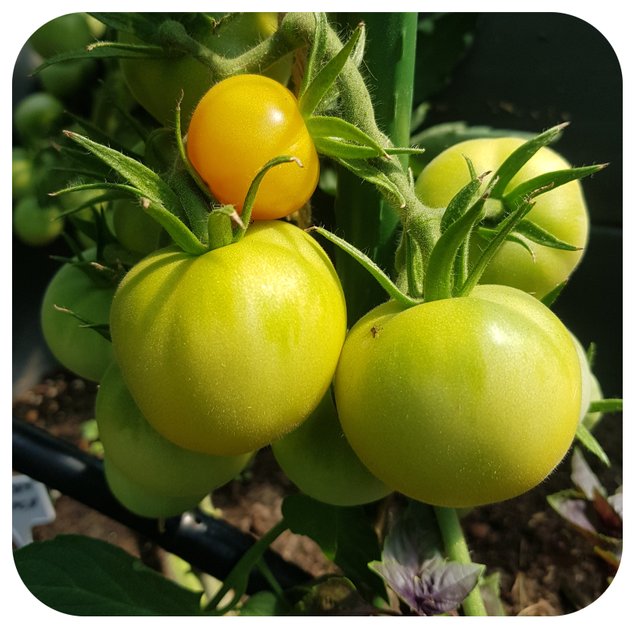 Still, you can see I'm starting to lose the battle.


September... This is the time when you start talking to your tomatoes, asking them to start turning red or yellow, because you don't want to be stuck with a truckload of green tomatoes.
Every day, I check on my tiny Chayote fruit, hoping it will have grown a little. I smell the melons to find out if they can be harvested already.


Because, you know, we're almost running out of time.




Fruit
Almost all the fruit has been harvested. This was the first year we had actual grapes growing. It was pretty exciting, since we didn't have a clue what they would taste like. What a relieve it was to find out they were simply delicious. Best grapes I ever tasted.
The melon pear plant fell victim to some kind of strange disease. The fruits were almost ripe enough to eat, so we harvested them, just to be sure. We put them inside so they could ripe a little longer. I assume they will be perfectly ripe in another week or so. I simply can't wait.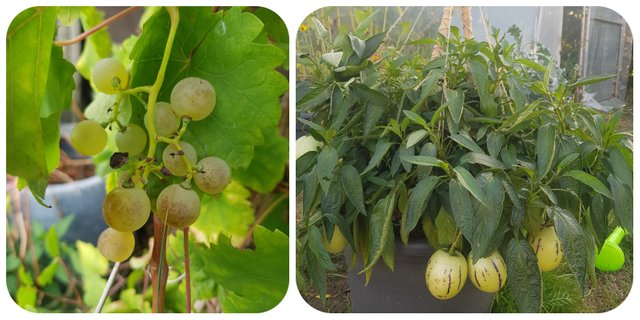 Click image to enlarge
Melon pears are not sold in stores here in Belgium, so the only chance I have to eat this extremely delicious fruit is when I manage to grow them myself.
This year, we managed to grow about 10 fruits on one plant. It's going to be such a delight when they're finally ripe enough to eat them. I've been waiting a whole year for this.




Chayote And Cape Gooseberry
One of the 'problems' that pop up when you're not really gardening by the book, and just winging it a bit, is that sometimes you don't take into consideration that some plants might grow bigger than expected.
This obviously happened to both the Cape Gooseberry and the Chayote, which were both first-timers in my garden.
I planted them too close together, and now it seems like they have merged into one plant. The Chaoyte vines are clinging on to the branches of the Cape Gooseberry everywhere, turning the bed into a complete chaos. Meanwhile, the branches of the Cape Gooseberry keep growing in every direction, taking up way more space than I had ever expected.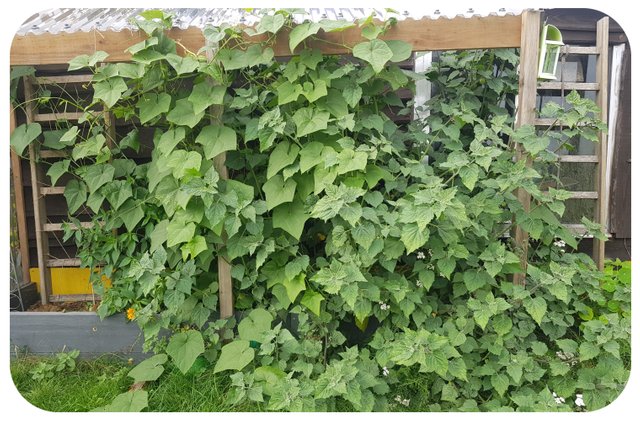 Click image to enlarge
It is a beautiful sight, but it is almost impossible to reach in between the branches to pick the little lanterns that are ready for consumption.
Fortunately, we found out we're not really fond of the taste of the tiny yellow bulbs, so most of the time we just leave them hanging there. The only downside to this is that we're going to have loads of little Cape Gooseberry plants in that spot next year.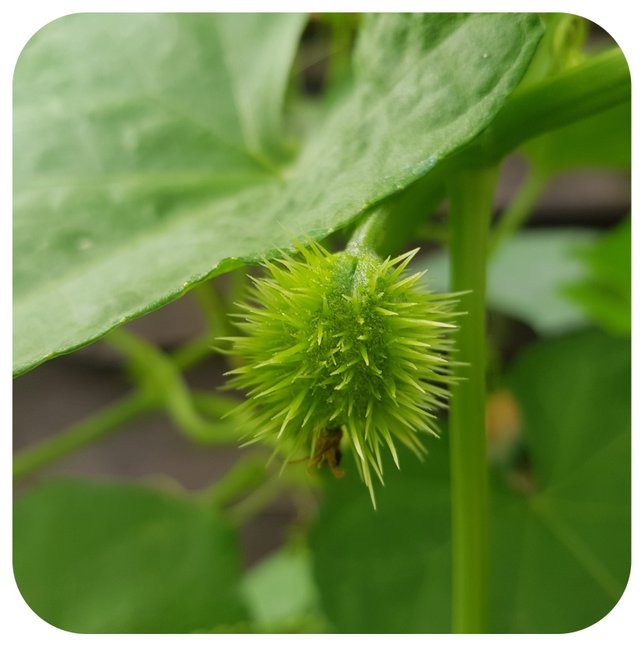 After being infected with and treated against spider mite, the Chayote plant seems to be doing fine again. The new leaves look perfectly healthy.
For as far as I can see in that complete chaos, we have only 2 Chayote fruits growing. I'm a bit worried because they are still very small. I hope they will start growing at warp speed, so I will finally get a chance to find out what they taste like. (Last year, the plant died before it could grow any fruit.)
So, fingers crossed...




Melons
The melons have done pretty well this year. Our two watermelon plants have produced way better than last year: we've already harvested 3 watermelons, and a fourth one is almost good to go.
One of the sugar melon plants has given up, after giving us one very delicious piece of fruit. I still need to remove the plant from the small greenhouse. On the other plant, two more melons are growing - it will take another week or so and they will be ready to be harvested too.



Click image to enlarge

Cucamelons
It wasn't such a great year for the cucamelons. I planted/sowed them a little too late in the season, so the harvest was not as big as last year. Still, I really enjoyed growing these grape-sized watermelons that taste like cucumber with a little touch of citrus. They are my favorite garden candy. Whenever I visit the garden, I pick a couple and put them straight into my mouth. They never make it to the kitchen, lol. I just eat them right where I stand.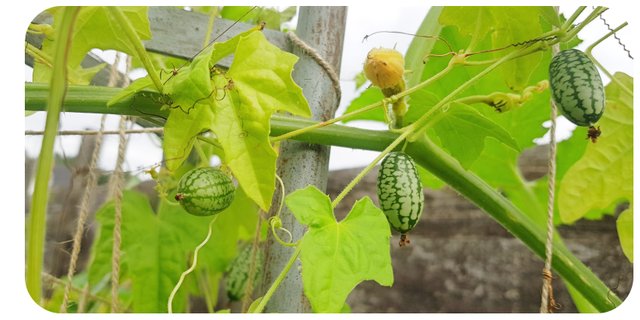 Click image to enlarge
Both plants are showing signs that their best days are over. I won't be able to enjoy my little mouse melons for much longer. Such a shame...

Lemon Apple Cucumber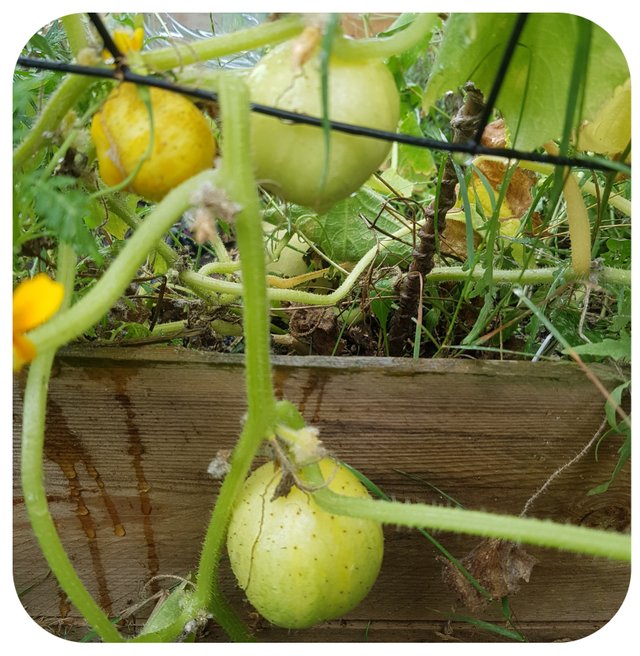 Early in the season, I sprouted a lot of the seeds in my propagator, because I wanted to give them a little head start. For some reason, all seedlings died.
It was a desperate move to sow seeds directly outside, a lot later than I was supposed to. But it worked. Although the plants haven't grown very big, we did get some of those yellow, round cucumbers.
I'm really thankful for that, especially because our regular cucumber plant died halfway the season.




Yacon And Crosne
Both Yacon plants are doing great. They are not as big as the one I had last year, but they are just as beautiful. I still have to be patient, since the juicy tubers that taste like apple should only be harvested right before the first frost.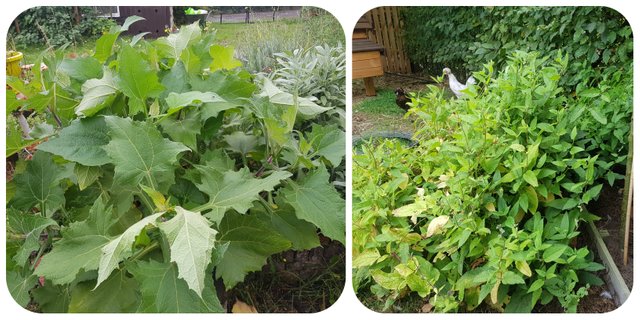 Click image to enlarge
Both containers of crosne are looking good. I haven't checked yet, but I'm sure that meanwhile there will be more of those crispy tubers that resemble the Michelin Man in there than grains of sand.
The big benefit of crosne is that the tubers are winter hardy, which means you can harvest what you need all winter long, and leave the rest in the container outside. Super easy!
But again, I need to be patient, since you can only start harvesting by the end of November.




Squashes And Gourds
I had different kinds of squashes and gourds planted this year.
The Hokkaido plant produces small, orange squashes and to my big surprise, he was definitely the star of the garden this year. He grew so big that he overtook two gardening beds. Yesterday, we harvest 3 squashes and prepared a delicious meal with them. But it ain't over till the fat lady sings. The vines of the plant are growing longer each day, a good number of pumpkins are still growing.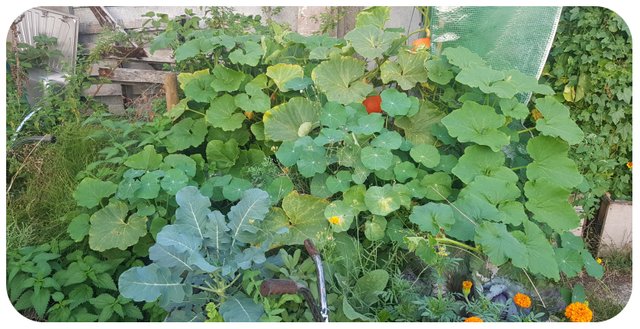 Click image to enlarge
The fig-leaved gourd was one of the new experiments this year. From what I read, the plant would become huge and could carry up to 50 fruits per plant.
50 is a number we're fortunately not going to reach - what on earth would we do with 50 gourds for just the two of us?
Two weeks ago, we harvested one because we thought it was ripe, but it tasted so bitter that we assume it wasn't.
At that time, it was the only gourd growing. Yesterday, I discovered three more. They appeared to come out of nowhere. These gourds are definitely the fastest growing veggies I've ever seen. You can literally see how much they grow each day.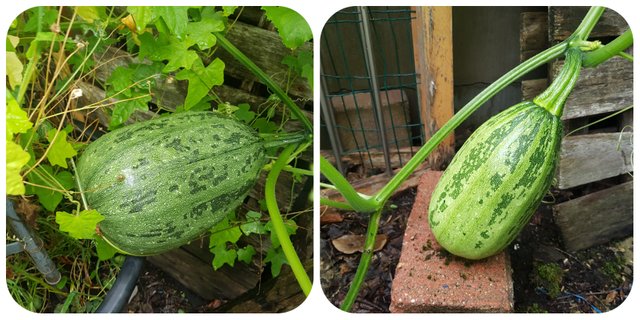 Click image to enlarge
As a side note: the fig-leave gourd is also one of the most stubborn plants I have ever grown. When I planted it, I built a special trellis for it to grow against. Do you think it cared? Absolutely not. It simply grew against the wall of our garden, in the other direction than where the trellis was and chose his own way.
It's awesome to see how strong those little, curly strings are: the can attach to almost everything and are strong enough to carry the weight of the plant.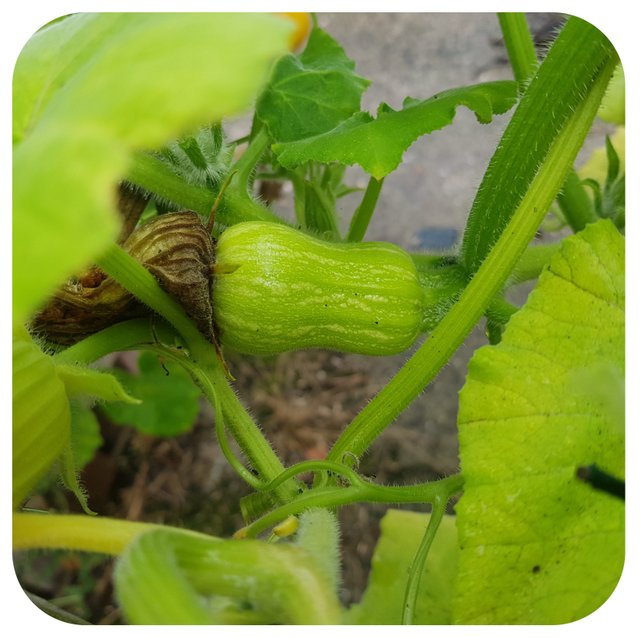 And then there is the Butternut. All summer long it looked like the plant was determined to die again without producing anything. It wasn't until yesterday that I spotted the first, tiny butternut. It is still so small - I hope there's enough time left for it to grow.

More To Come
You know I have a lot more to show you. But just like last month, I won't keep you too long and I will split my garden update up into multiple posts.
I still have to show you around a part of the backyard, the gardening beds in the front yard and of course my one and only greenhouse.
STAY TUNED!




Subscribe Ro RSS Feed | Subscribe To Newsletter
More Posts You Might Like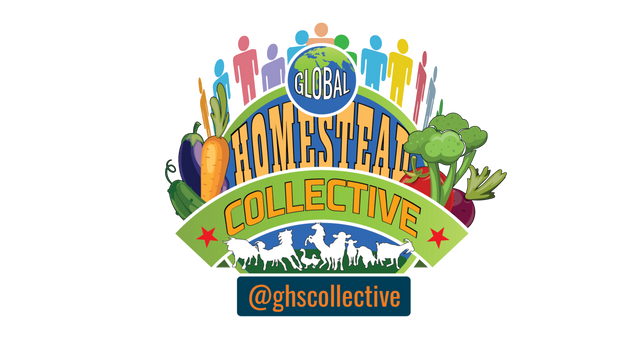 Join Us On Discord. https://discord.gg/hPJs5Rb