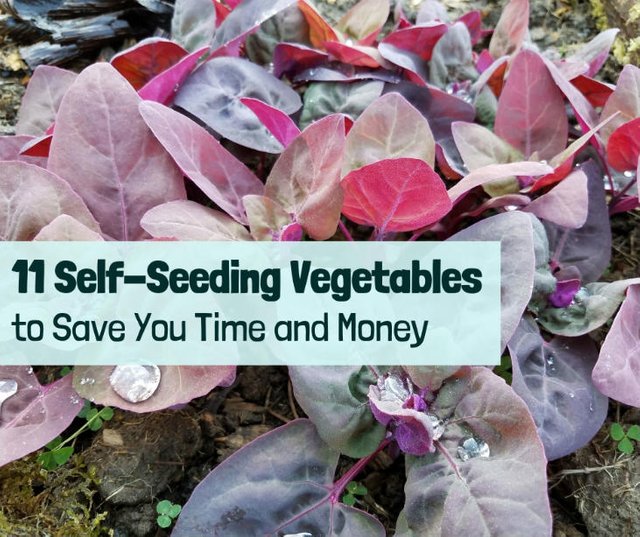 Embracing a bit of chaos in your garden with self-seeding vegetables can save you time, money and boost your harvest.
Self-seeding vegetables are just regular vegetables that if left alone will eventually flower and produce seeds. If you let the plants drop their seeds you will get volunteer vegetables coming up in your garden.
That might seem awesome (and it is) but there is a downside.
These volunteer vegetables will come up not in rows but here and there and potentially way to dense or too sparse. Just a bit of gardening chaos.
So how do you garden with self-seeding vegetables?
This week's blog post—11 Self-Seeding Vegetables to Save You Time and Money covers 11 different self-seeding vegetables and 4 techniques to successfully garden with these vegetables.
Gardening with Self-Seeding Vegetables
I love getting volunteer vegetables coming up early spring and sometimes even in late summer / early fall. But these volunteers are almost never where I would have planted them. They are just hear and there and perhaps in less than ideal spots.
It is a bit of chaos and depending on how you manage your garden this can be unnerving. Personally, I think it is awesome but then I tend to plant my gardens to be a bit chaotic!
But there are techniques to manage self-seeding vegetables.
4 Techniques to Garden with Self-Seeding Vegetables
Create a garden bed just for self-seeding vegetables.
Harvest the volunteers when they're little.
Treat the volunteers as weeds.
Plant perennial vegetables and let the self-seeding vegetables come up around them.
Now that 3rd one might be making a few of you scratch your head. What I mean with that one is that say a volunteer tomato pops up in a really bad location. Just pull/cut it like you would with a weed and drop it as mulch. But if the volunteer has edible greens then just harvest it for your salad!
The 1st technique is one that I'm considering for a few veggies that just love to volunteer and can overwhelm a garden bed. Orach is one that can go a bit crazy, arugula is another. But if I make a garden bed just for these high producing self-seeding vegetables then I can get great harvests without worrying about my other veggies getting overwhelmed.
My favorite option is to add some perennial vegetables to the self-seeding vegetable bed that can hold their own against the volunteers. Just imagine a vegetable bed that you never have to plant after the first year! Just harvest and call it good. Sounds great to me!
But in most cases a combination of the 2nd and 3rd techniques is going to be your best bet. Harvest the volunteer greens as needed and chop-and-drop the other volunteers until you get a good spacing. But I recommend being okay with the volunteers growing outside of any formal plantings such as rows.
Embrace that chaos and nature will reward you with less pests and a greater harvest all for less work.
Do You Garden with Self-Seeding Vegetables?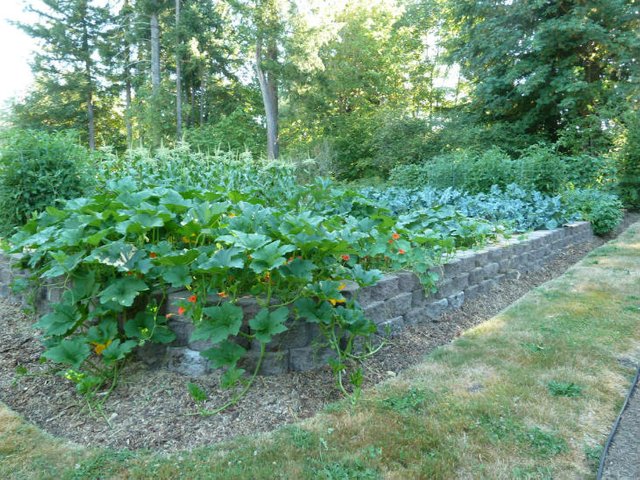 So what about you? Do you let volunteer veggies grow in your garden? Please reply and share your answers below. Also, don't forget to check out my blog post.
I would also love to hear about any techniques you have for working with self-seeding vegetables. Please leave a reply below.
If you like this post please upvote and follow me to get more posts all about working with nature to start/build your homestead and grow your own food.
Thank you!