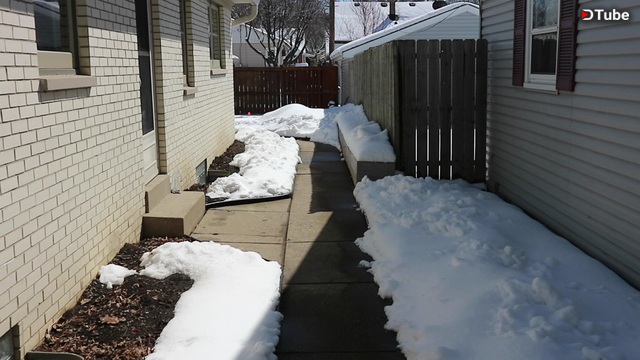 ---
Fresh snow blankets my garden shire.
I'm not complaining. It's been beautiful the last few days; a great way to say goodbye to winter.
I'm taking advantage of the pause to renew myself with yoga, meditation, music and hyperbaric oxygen therapy.
It gives Jim and I time to ponder how we want to lay the last two raised bed frames down. There is a slight slope to the space and I want the rims of the boxes level east to west and north to south. So, we have to decide how to terrace them in. I'm looking forward to it.
I'm getting some free stone from my brother to use under the raised bed frames and in all of the pathways! I won't transport gravel in my truck again without have a plenty big tarp to contain it - I got some little stones stuck in my tailgate hitch that required a skilled mechanic to release.
The garden project is good medicine for me. I'm recovering from radiation and chemotherapy treatments and waiting for test results in early May to find out what is going on.
I was in dire straights and could be headed back.
I'm just doing what I can, right now, in my own backyard.
---
▶️ DTube
▶️ IPFS