I'm going to try and do some serious vegetable gardening. I mean, grow enough to feed myself for a year and give away or barter the rest. That means converting the remainder of my backyard from perennial garden and lawn. It's going to be a lot of fun and, I confess, I'm doing it to be like Benjamin Franklin, of whom Thomas Paine said:
Those who knew Benjamin Franklin will recollect that his mind was ever young, his temper ever serene; science, that never grows gray, was always his mistress. He was never without an object, for when we cease to have an object, we become like an invalid in a hospital waiting for death. -- The Age of Reason
Take a before tour with me as I imagine the new garden -- My Garden Shire.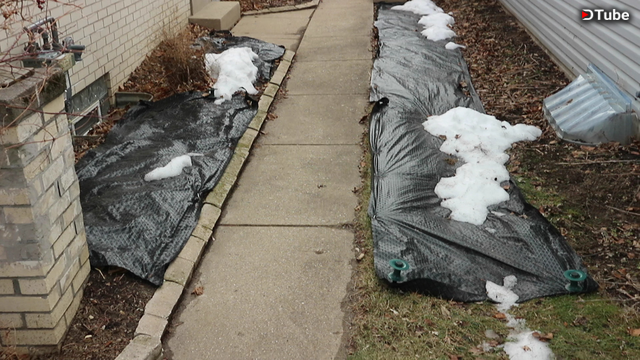 ---
I mentioned the Grow Vegetables Garden Planning Software and I really like it. They have thought of just about everything and it's integrated with a local nursery, Jung's, via which I acquired the software. My garden plan is online!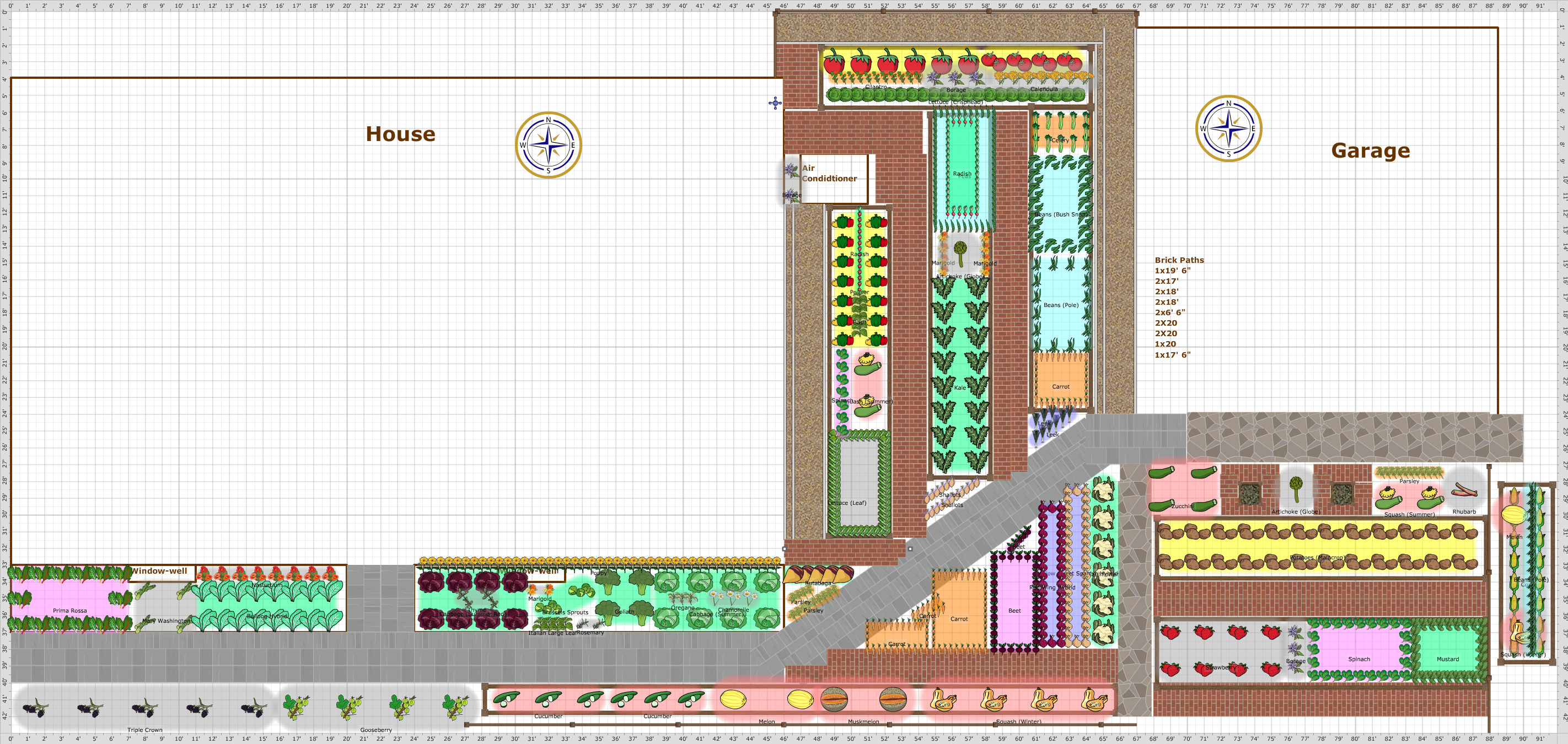 They have a great video playlist that covers a lot of basic information.
I have always loved gardens and gardening and I know I got that from my grandparents. Grandpa was master gardener and jack-of-all-trades who lived till he was 99 and grandma loved her bulbs and roses.
For the last 17 years I have been doing landscape gardening on a grand scale in the Kettle Moraine Forest. The Wisconsin DNR is so short-staffed and under-funded that they welcomed my volunteer efforts to remove invasive species, mostly buckthorn, and they gave me carte blanche to do as I willed. Please check out The Scuppernong Springs Nature Trail and my more recent blog, The Buckthorn Man.
But, as I explained in my introduction , I put the chainsaw down and I'm retiring to work in My Garden Shire.
My Goals for the garden are:
Have Fun!
Grow a surplus of organic food
I hope to learn:
Companion Planting
Crop Rotation
Seedling Cultivation
Pest and Fungus/Mold Management
Soil Management
Food Storage and Processing
Seed Saving
When I first started this garden upgrade project, I thought I would give away the extra produce to local food pantries -- seemed like the right and charitable thing to do. But, lately, I have come under the sway of that famous Political Economist, Frédéric Bastiat. In fact, I have taken the pains to create audio versions of his famous Harmonies of Political Economy Book One and Book Two, in which he makes the case that trading my surplus food may, in fact, produce more good than giving it away. Who knows, maybe I'll even be able to barter food for #steem!
I've made great progress thanks to the help of two special friends. Jim, who I have known for 56 years, and who was the best man at my wedding and my buckthorn buddy, Lindsay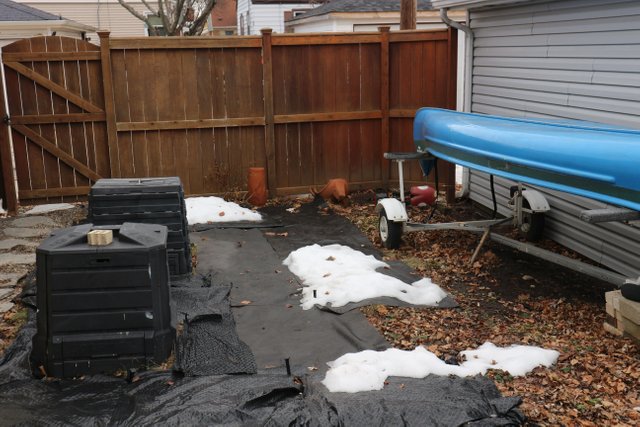 Backyard East Side. Two raised beds will go here.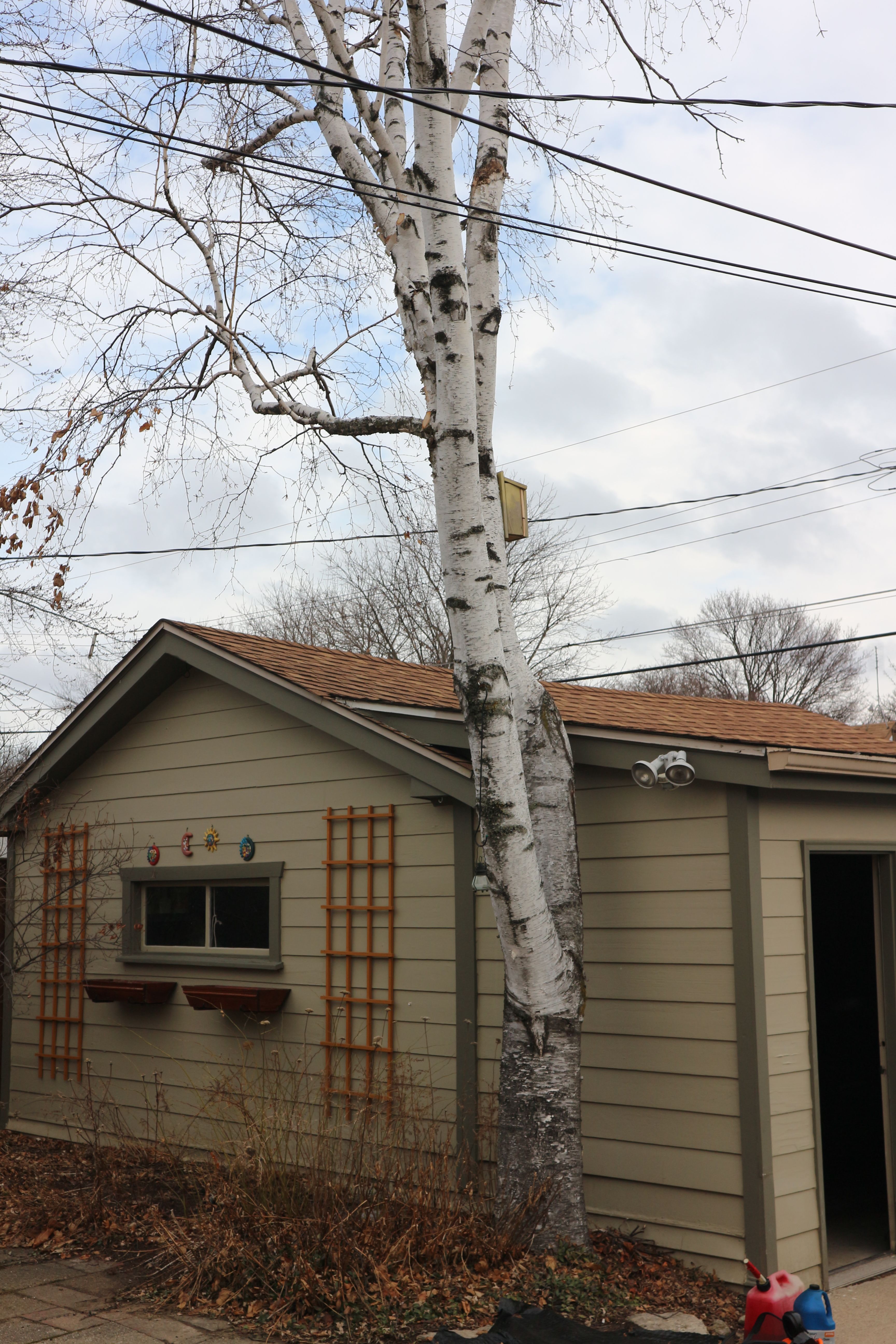 The Birch Tree has to go!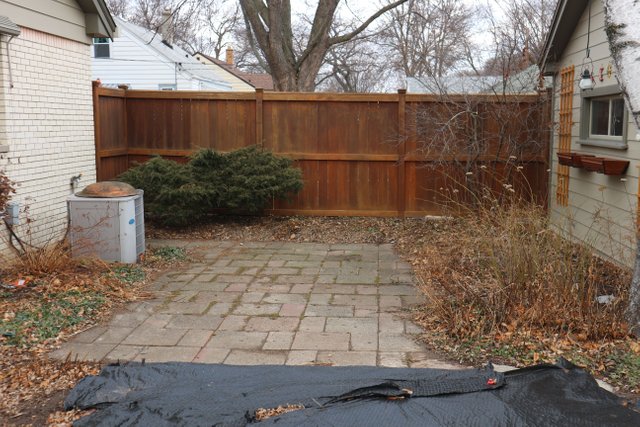 Patio surrounded by perennial garden.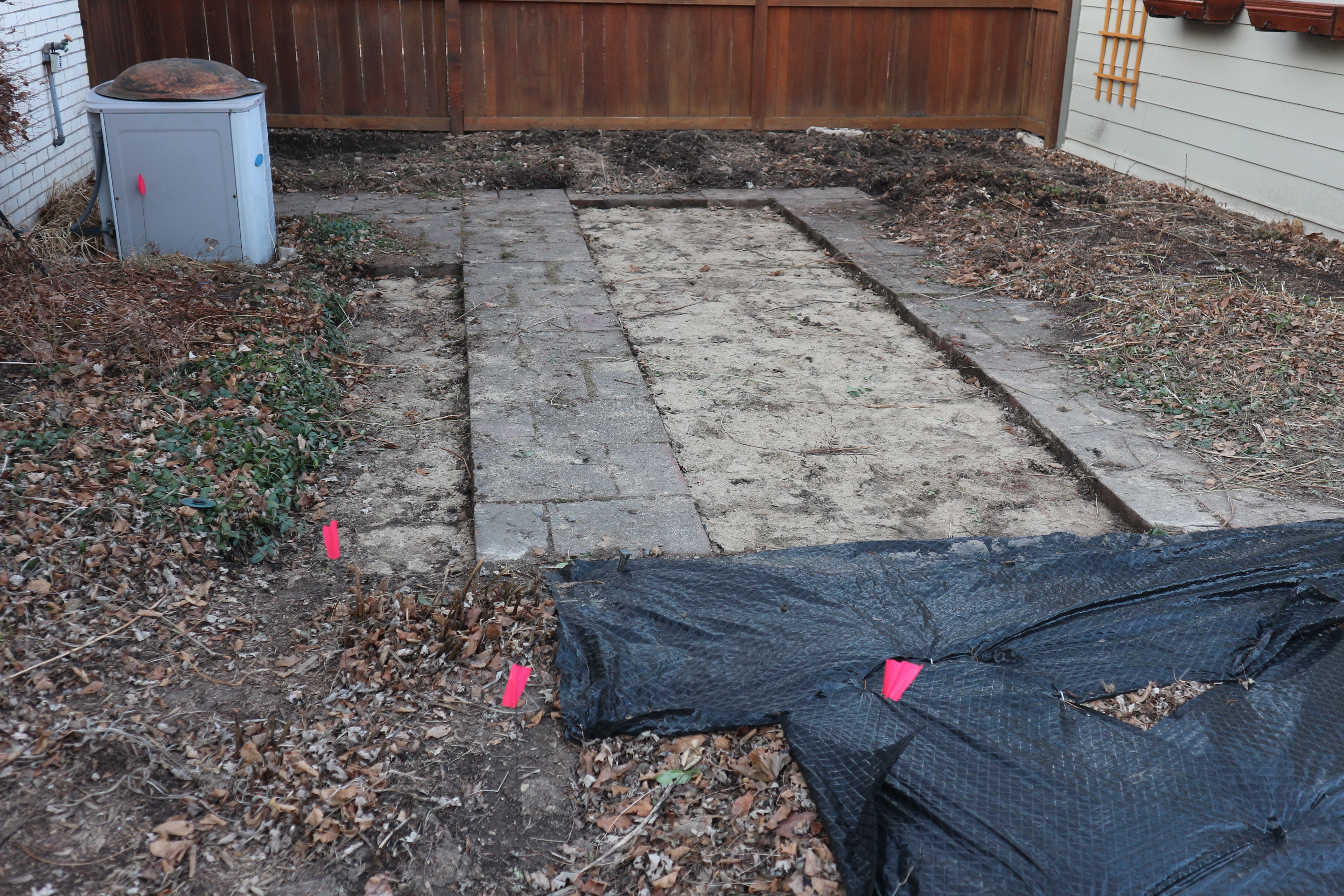 Jim suggested we could use the existing patio grid in the new raised bed layout -- Brilliant!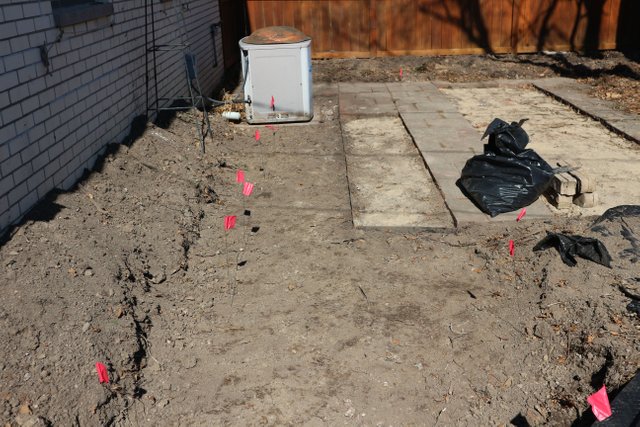 Excavating.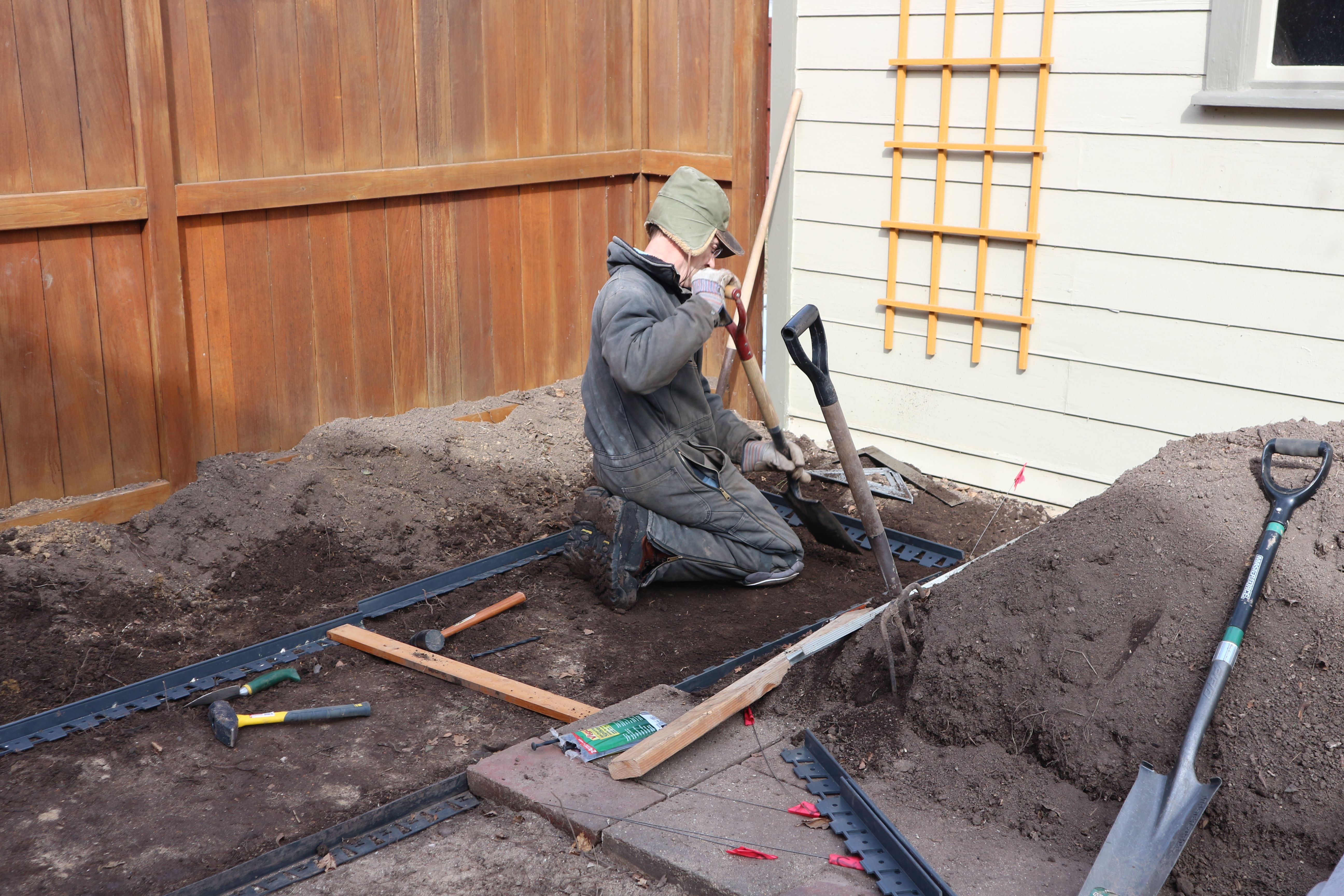 Preparing area for first raised bed.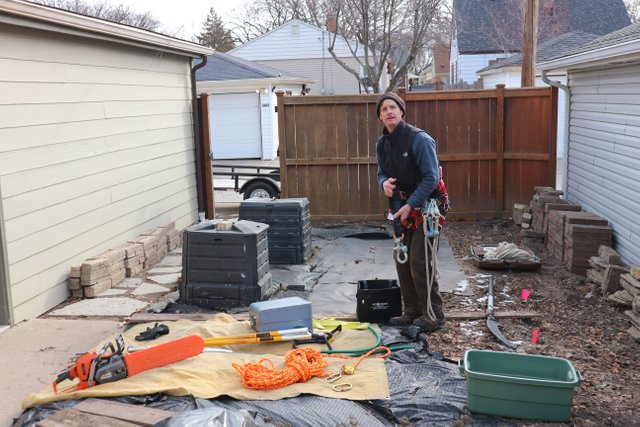 Lindsay gearing up to take down tree.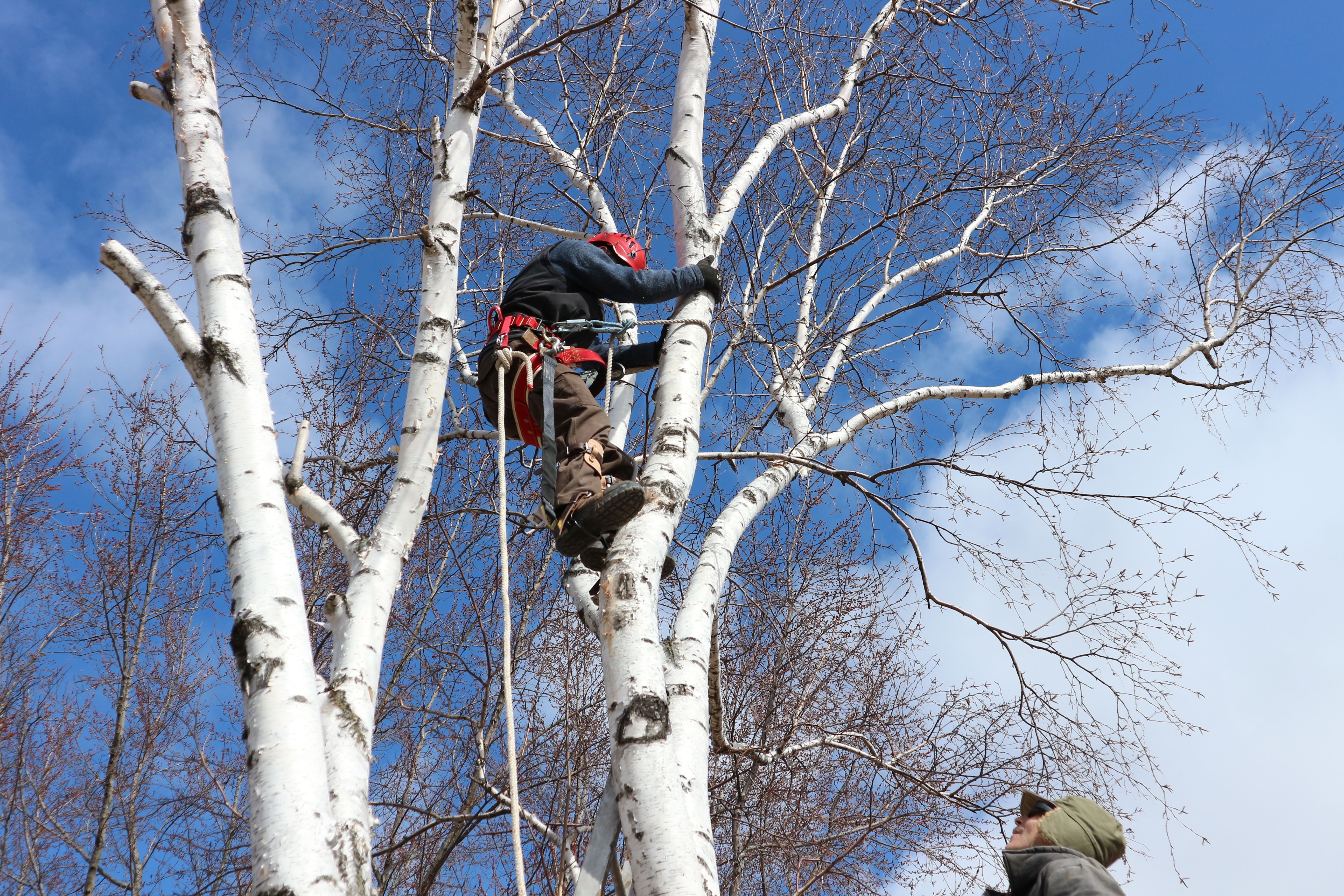 Lindsay climbing.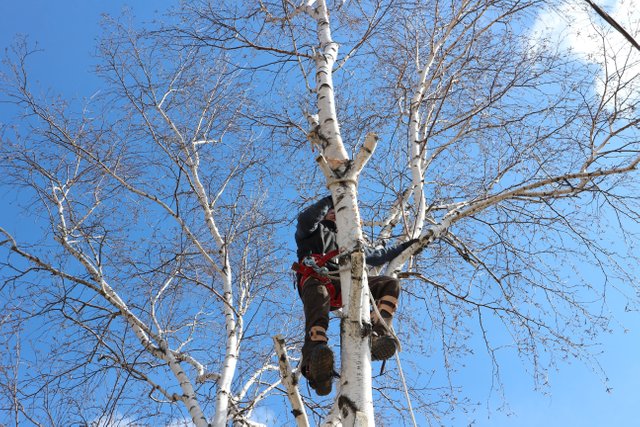 With power lines north and south, every branch had to be carefully tied before cutting.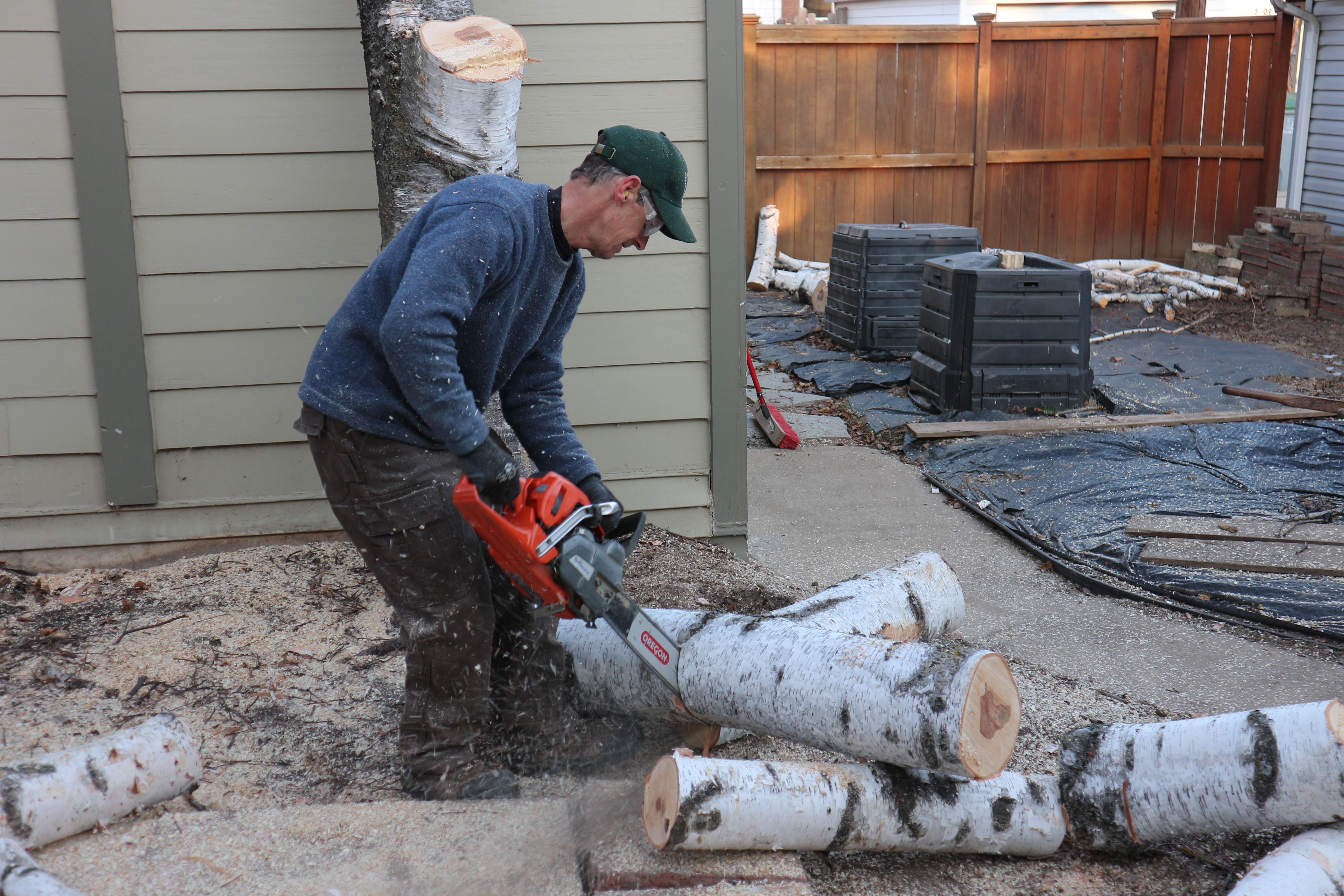 Cut down to size.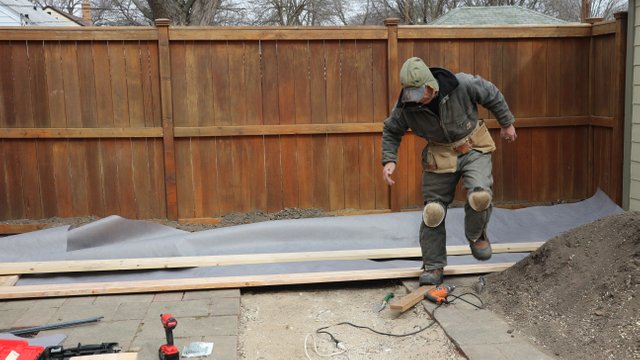 Jim building first box.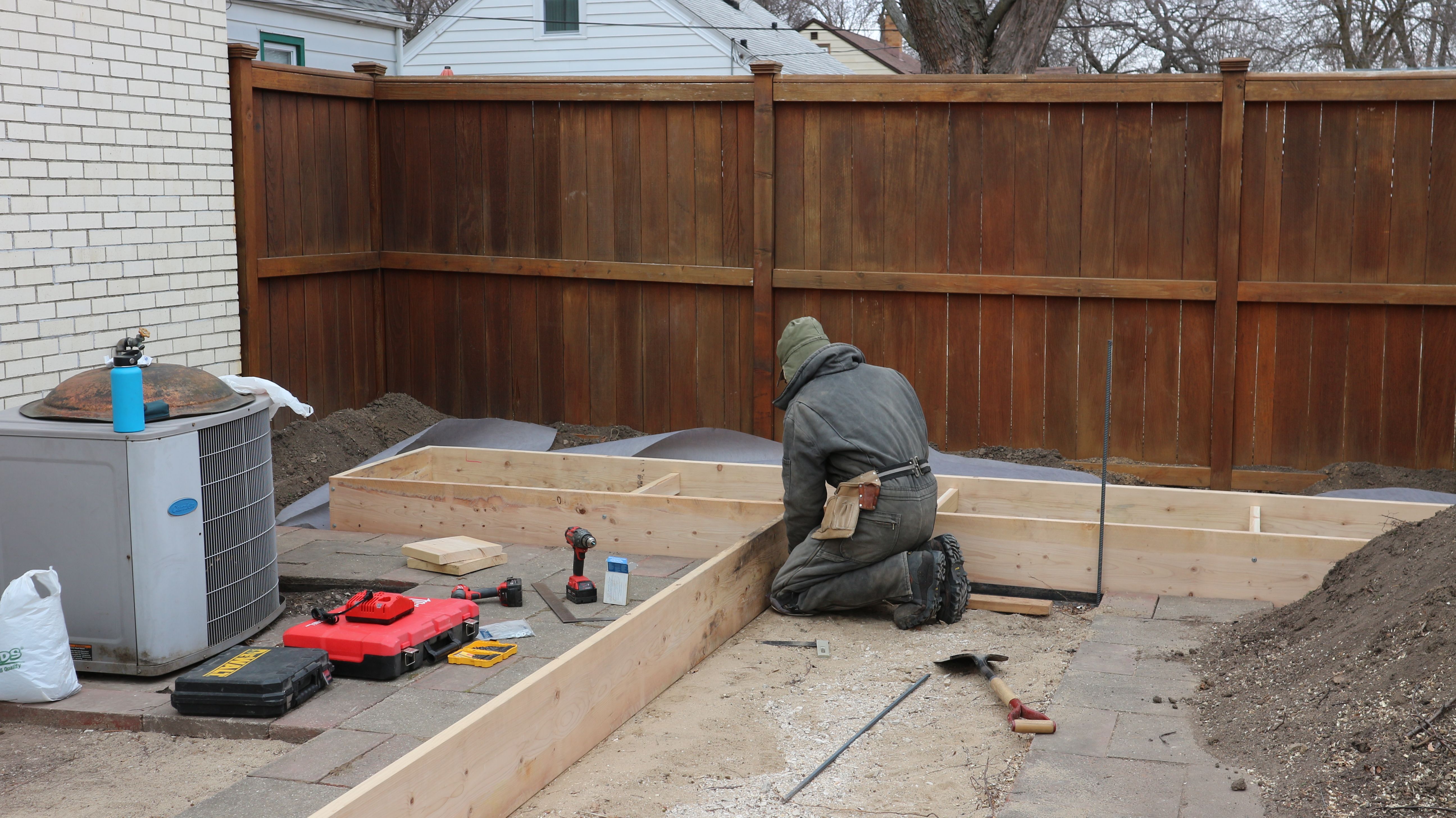 First raised bed done and tied into second under construction.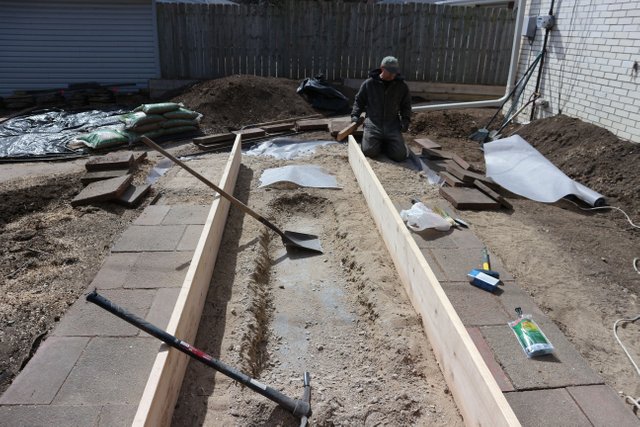 Building second raised bed.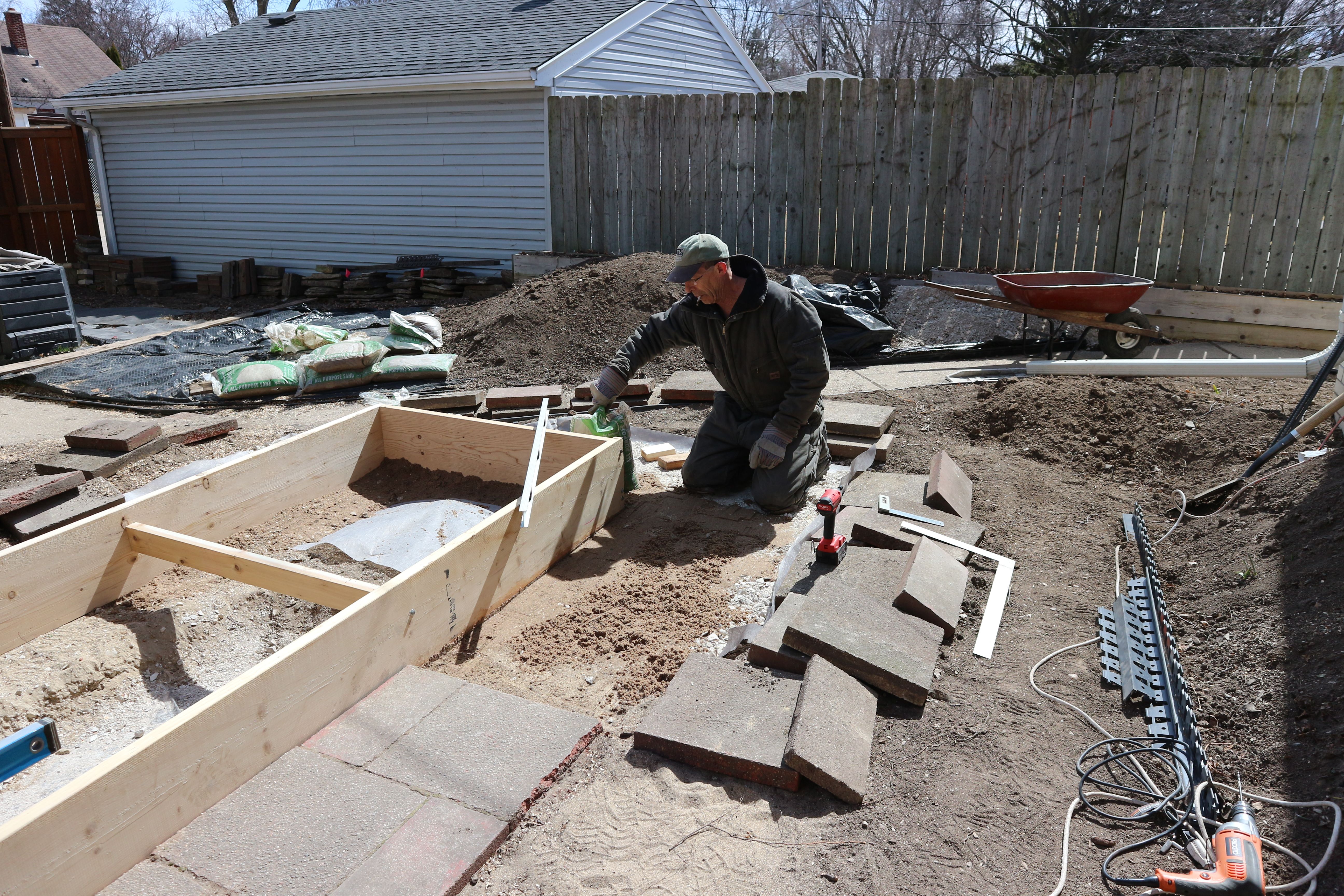 Leveling and joining end of box. The wood is 2x12x20 generic pine. All connections made with lag bolts in pre-drilled holes.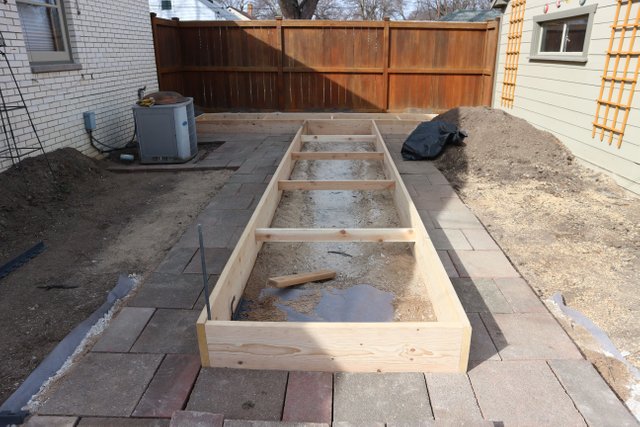 Second raised bed complete!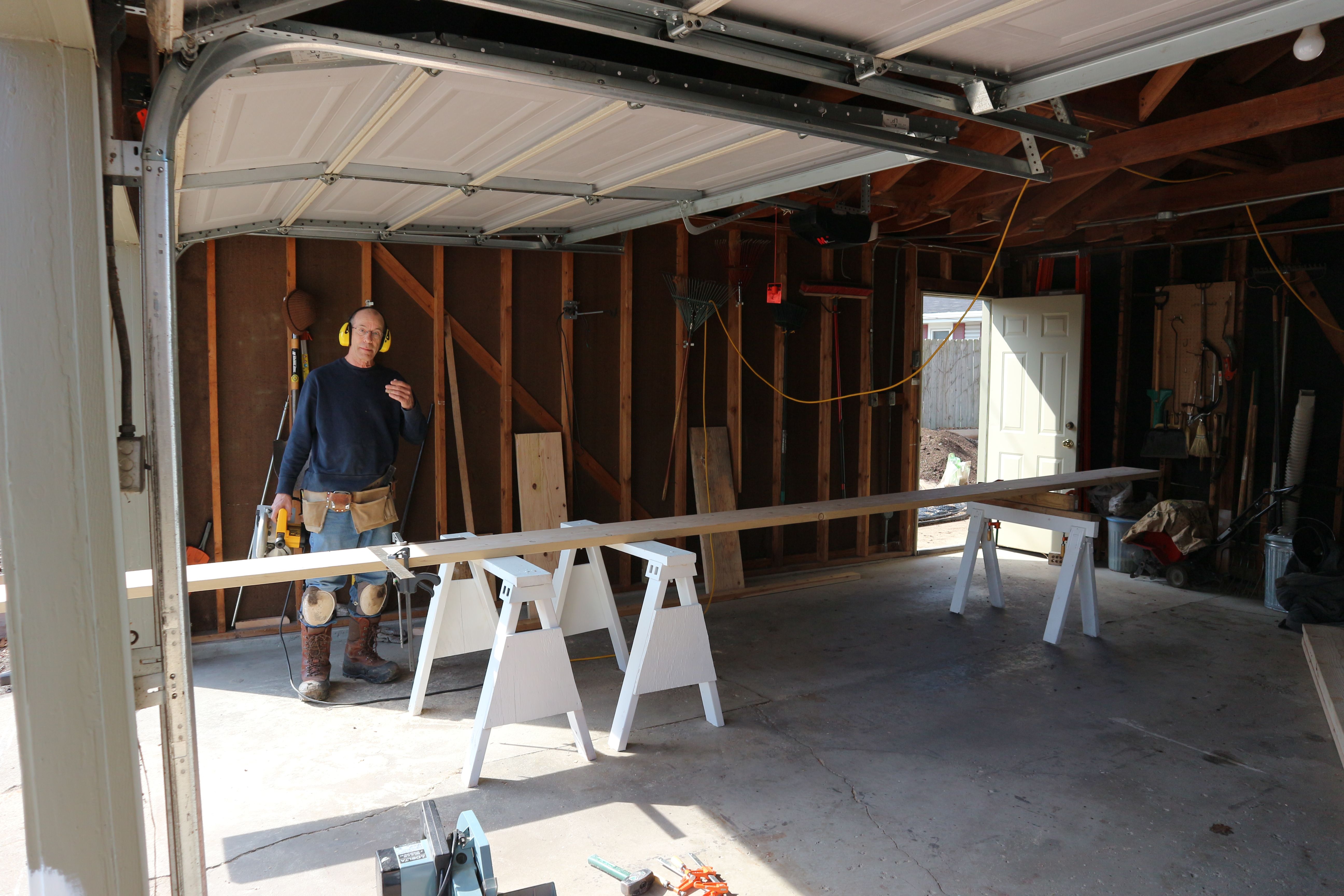 Garage workspace.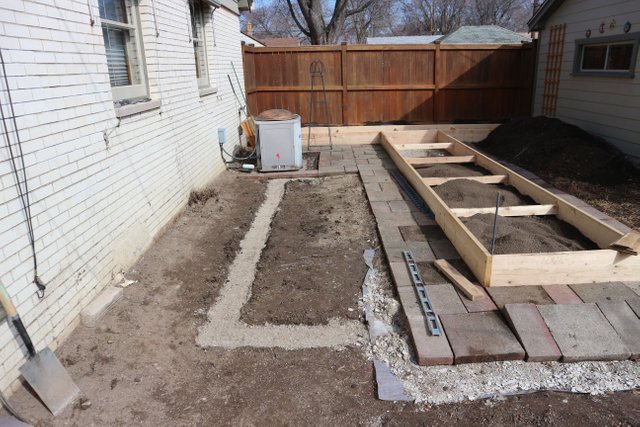 Laying out third raised bed.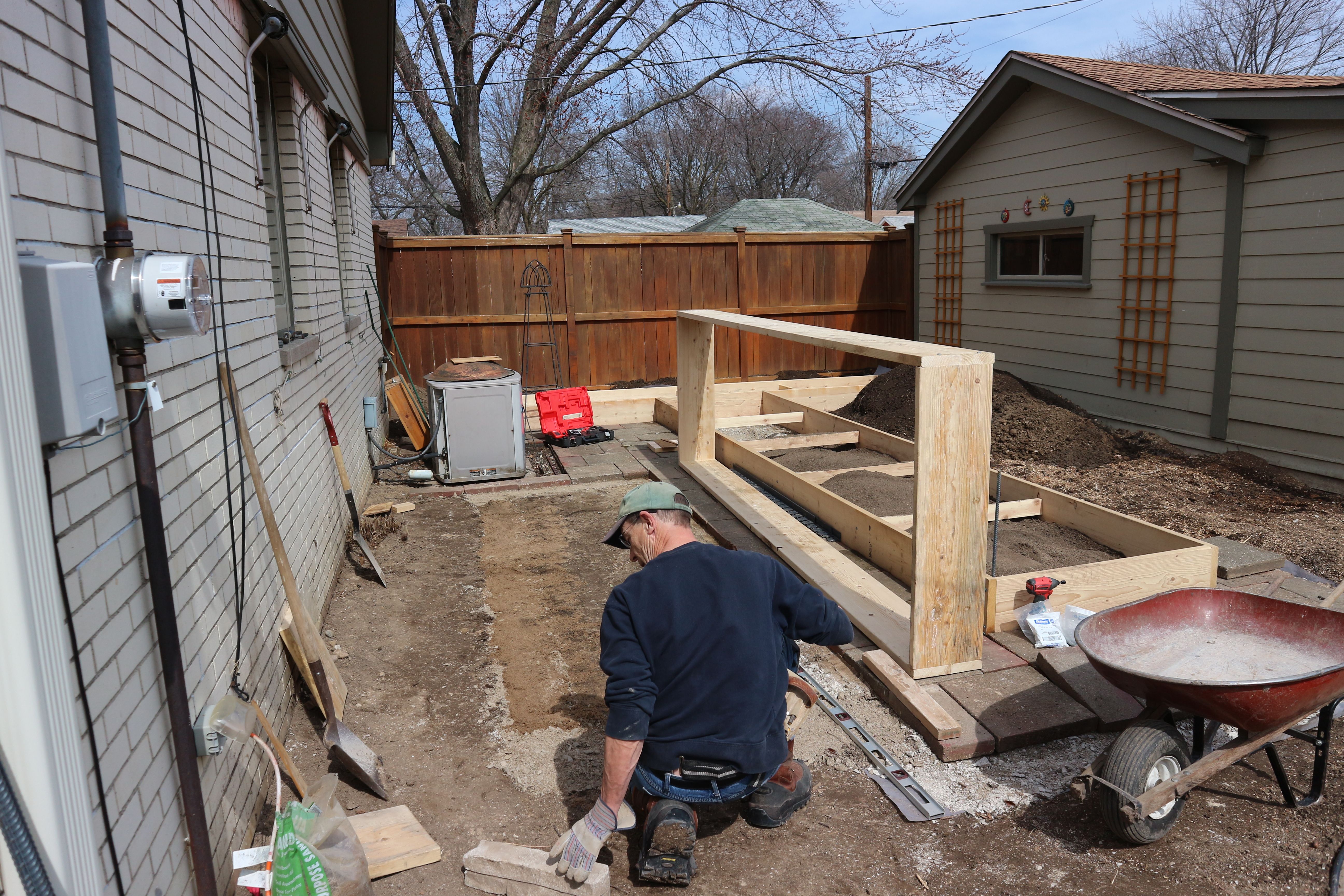 Jim leads construction effort.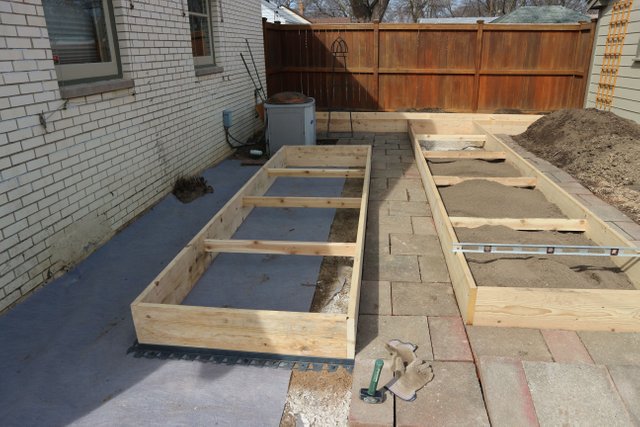 Three raised beds done!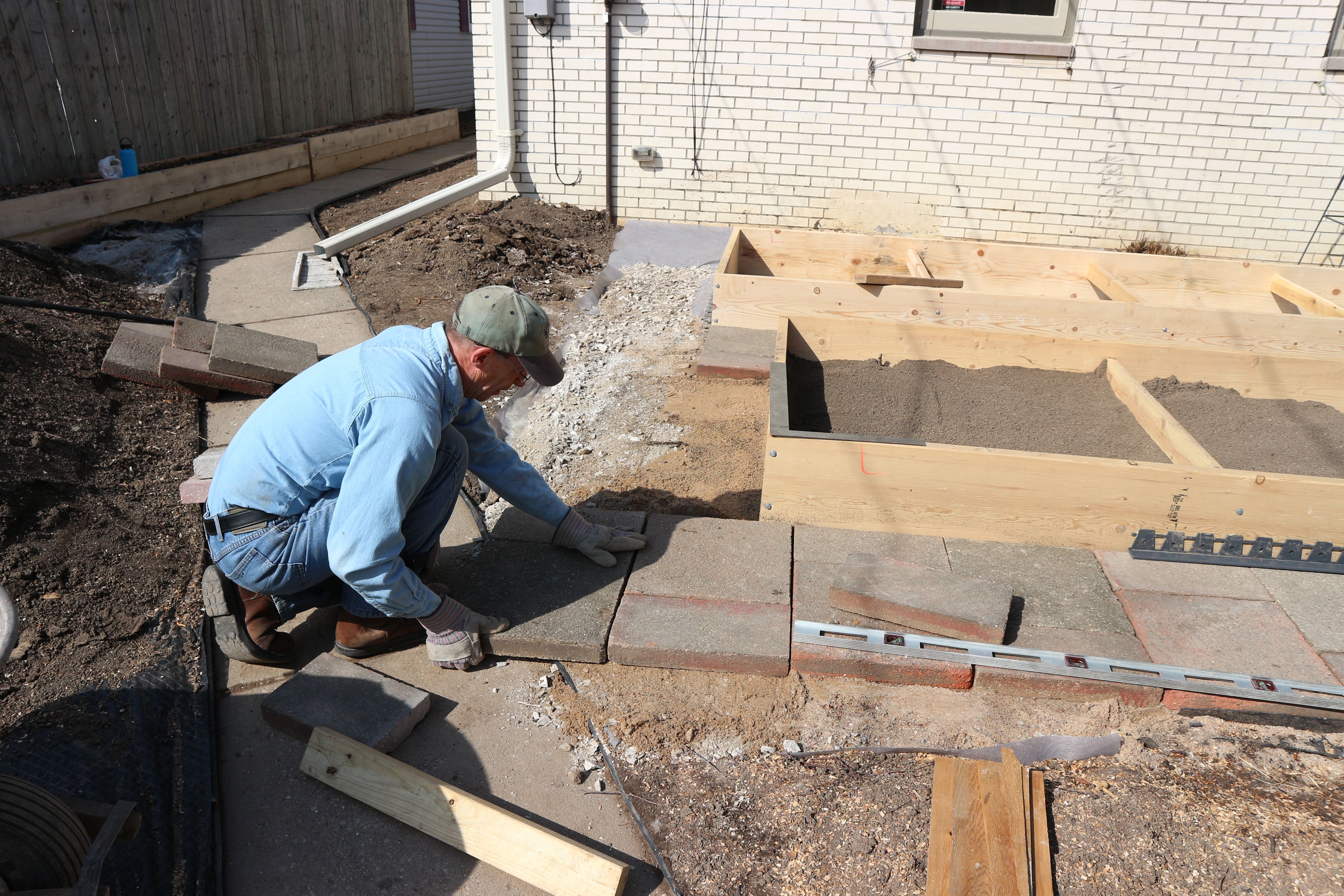 Extending stone paver path around south end of boxes.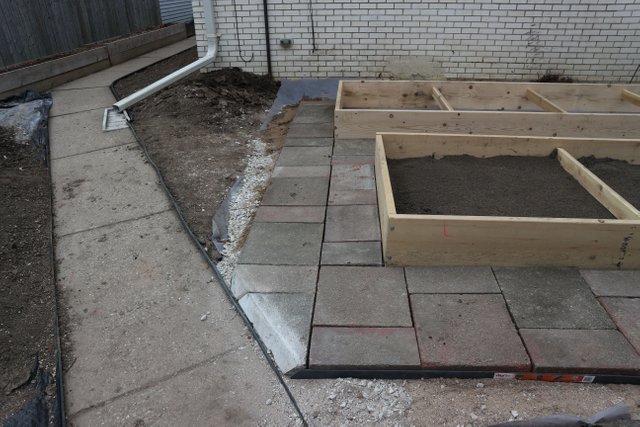 Jim did some fancy paver cutting to tie it all together.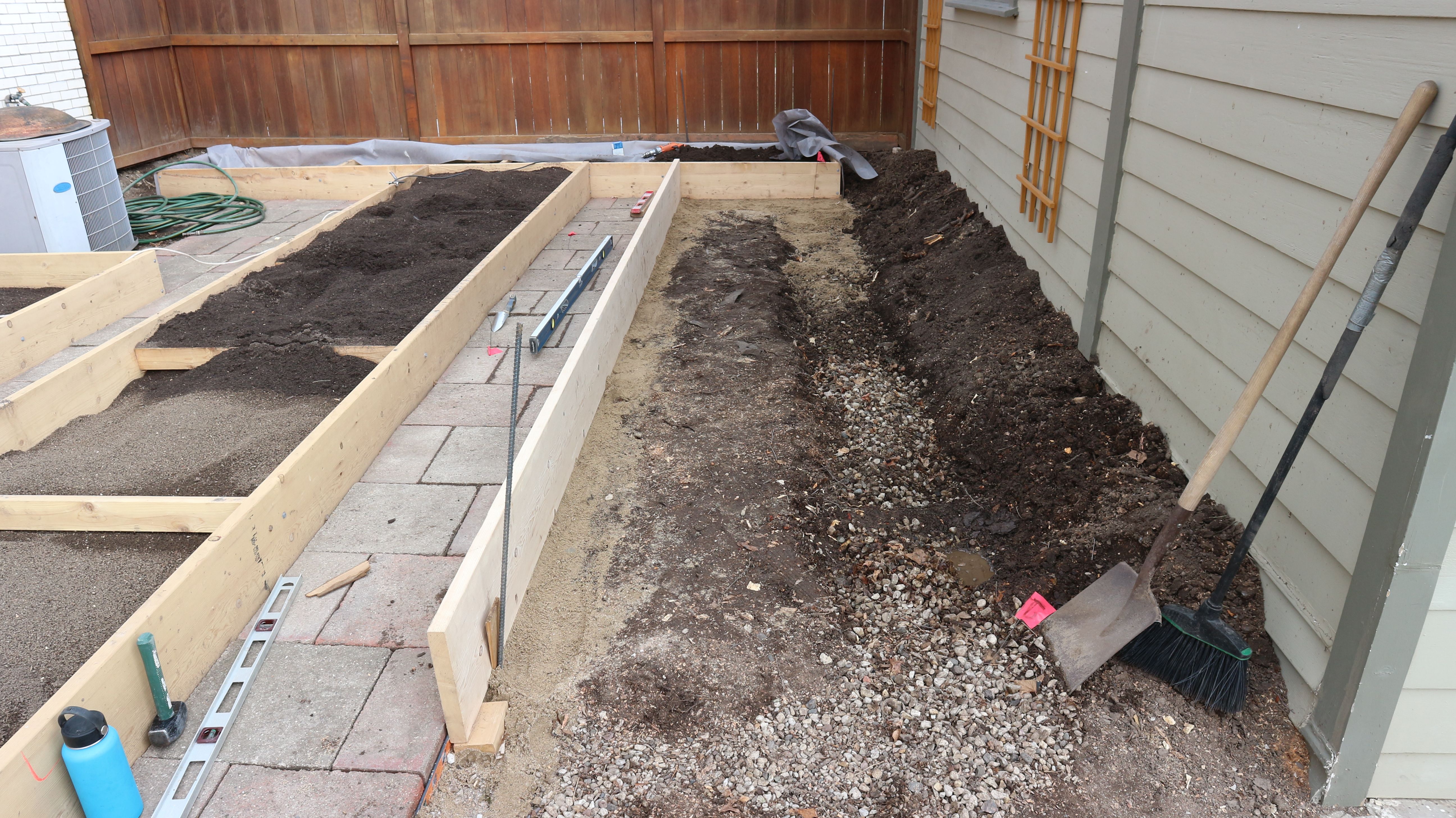 Fourth raised bed laid out.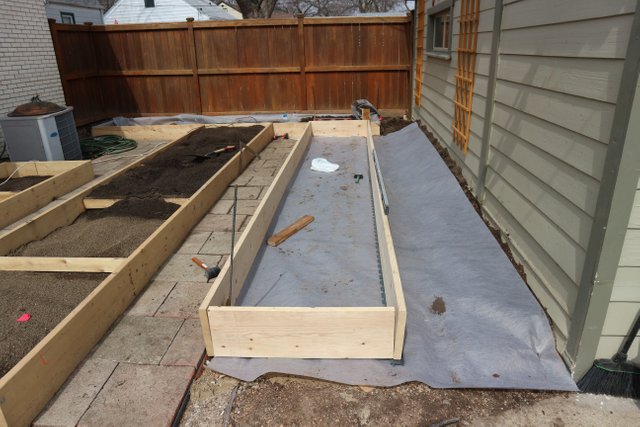 Fourth raised bed framed.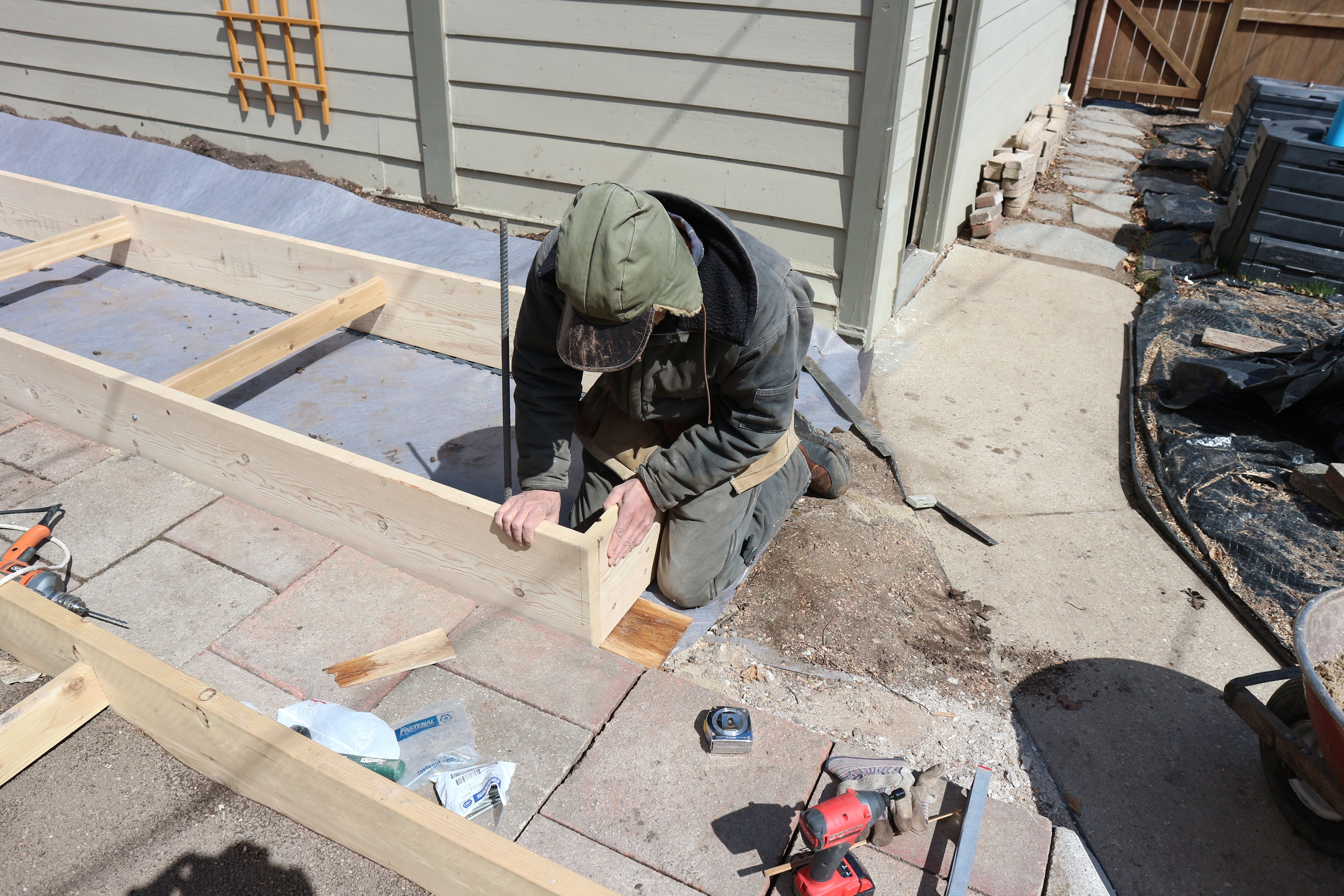 Jim building fourth box.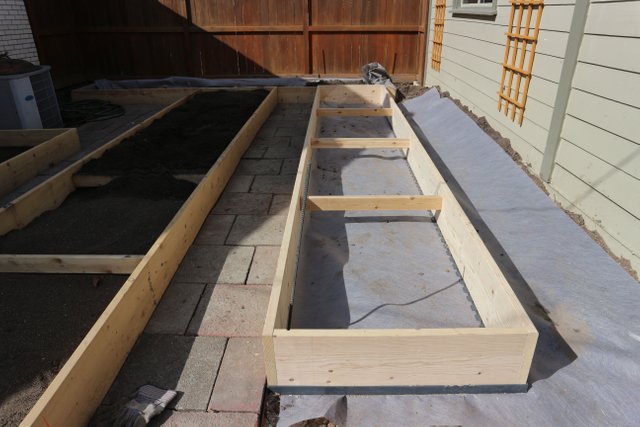 Four raised bed boxes built!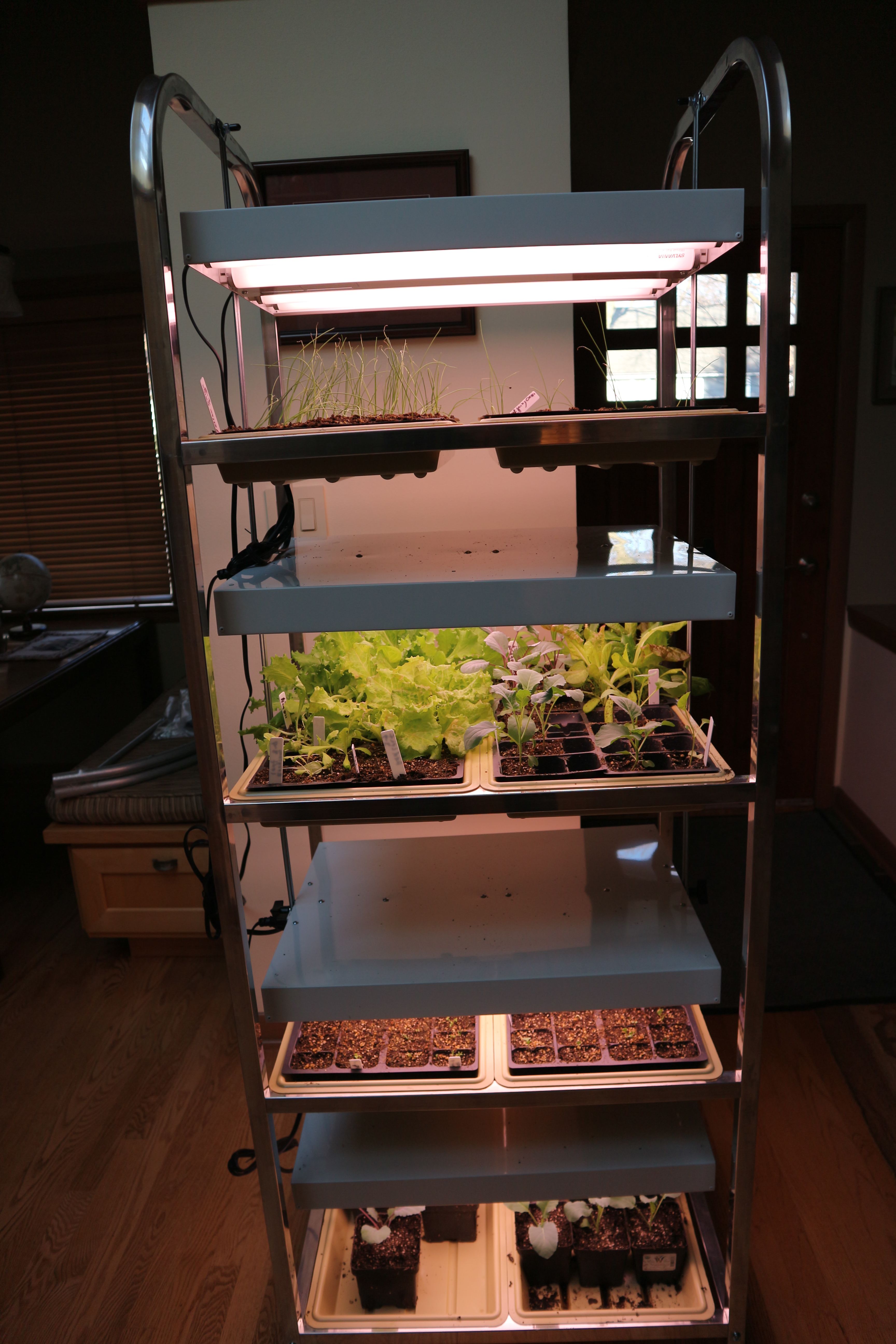 Should be putting plants in the ground next week.
Here is a recap of the progress to date.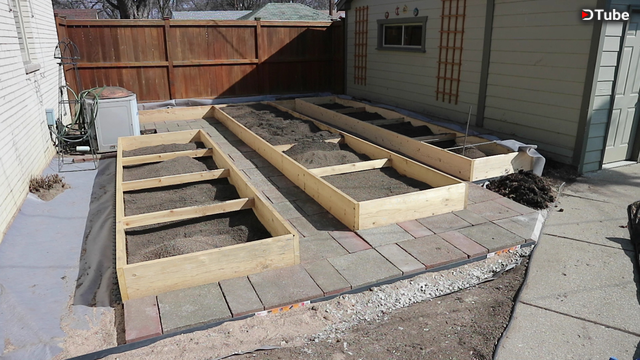 ---
Well, I may have bitten off more than I can chew with this project. But I have no worries.