Mobile Legends: Roger
Hi guys! Today I'm gonna tell you how Roger can be used in ranking up. Let's start!
Roger is a very powerful hero. He can cancel powerful skil using his first skill. When in the late game, be sure to stay away from him because he can kill you in no time!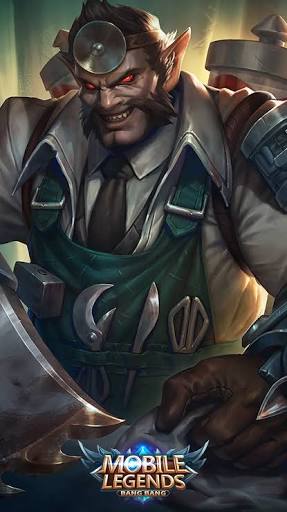 Roger is very very useful in any situation, but still it depends on the items he already have. But, Roger is still weak for some heroes that's why not many really uses him.
But, if you can master this hero's capabilities, I am sure you can handle it. This hero made me rank up to Master, I can guarantee that this hero is very useful. But, just practice this hero in Classic first, so nothing will be lost.
And, play this hero with your friends, with friends you can get the use of it! Just always know how to adapt with the capability of your tank. And be sure to balance farming and pushing!
And that's all for today. Thank you for stoppin by! Pleas up vote and follow. Appreciate it!